Powerful Results Guaranteed!
Commercial Pressure Washing Greenacres FL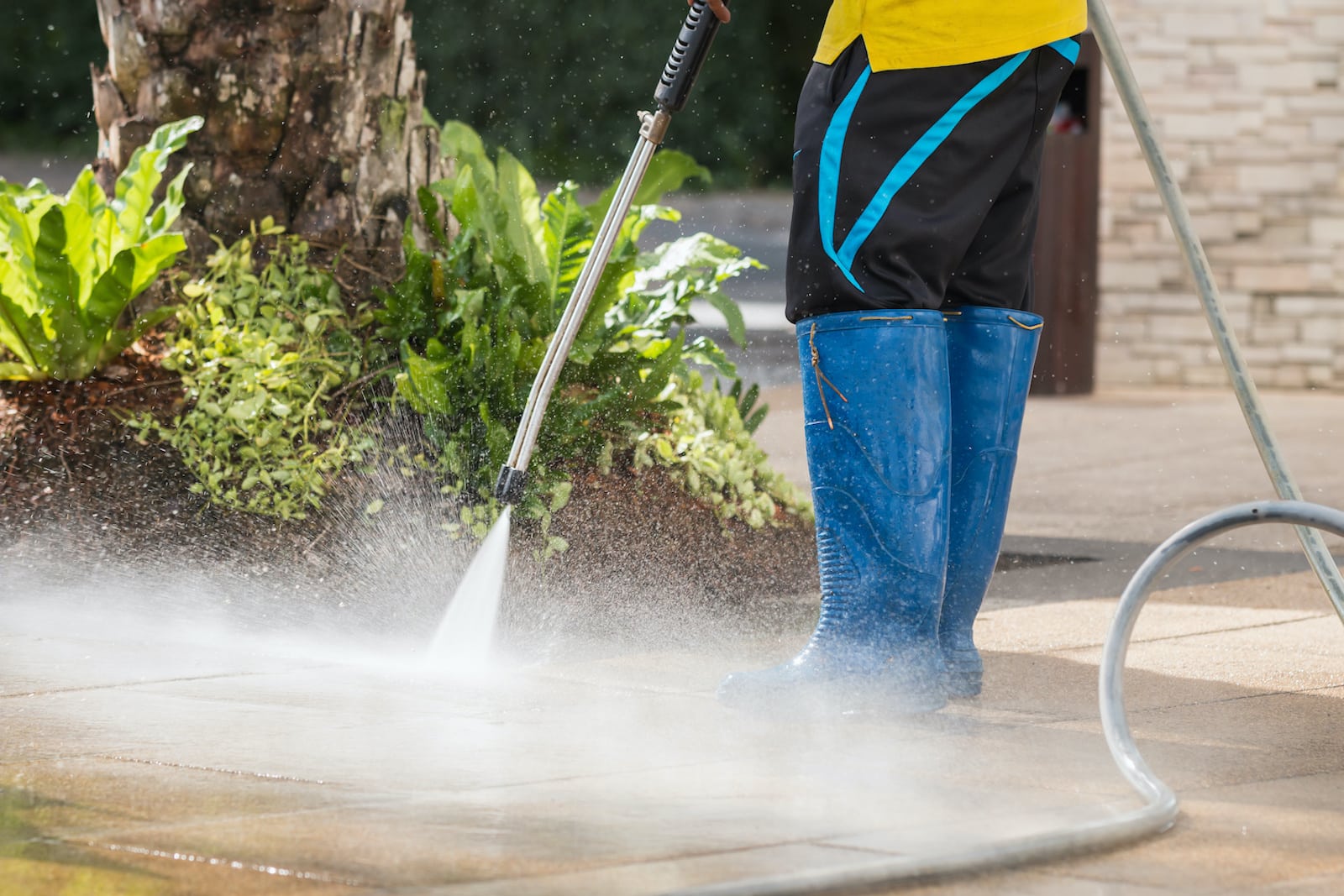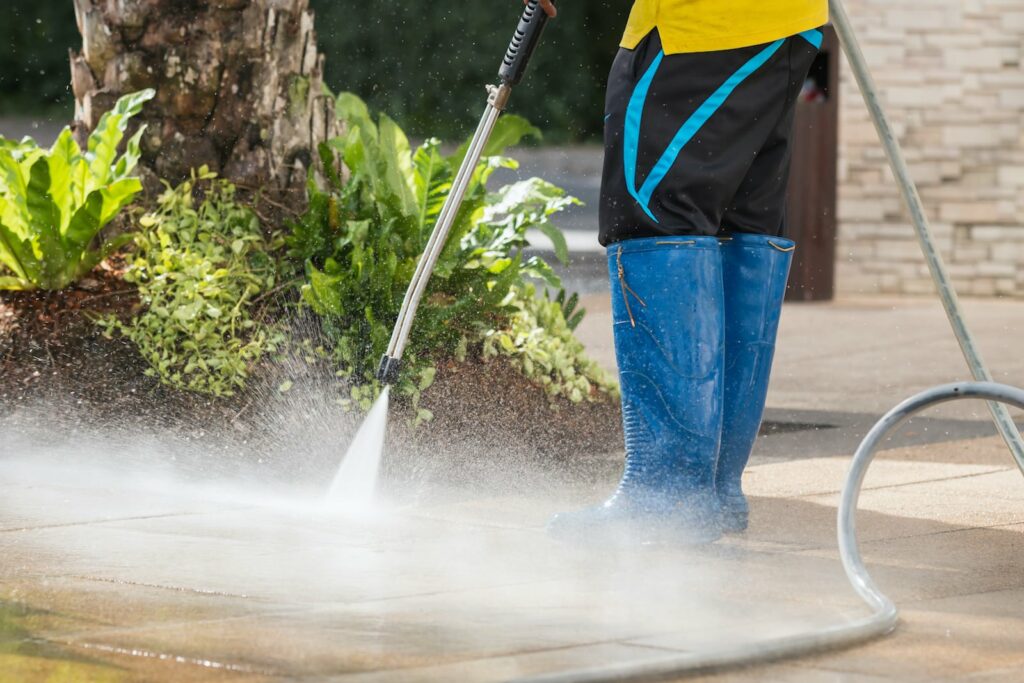 Top-Rated
Commercial Pressure Washing in Greenacres
Greenacres, Florida is one of the most beautiful places to live in the U.S. With its picturesque views and sunny climate, it's no wonder why so many people choose to call it home. Like all the other cities in east Florida, the sun is out all year, and the majority of the year is warm for the locals. Warmer months of the year have higher humidity levels, whereas the winter can be quite mild and pleasant. While most people in Florida enjoy the warm, muggy weather, it does not promote the best conditions for the longevity of our commercial properties.
Unfortunately, the Florida climate, particularly in the southeast, can take its toll on your property over time. The sun, rain, and humidity can cause dirt, grime, and mildew to accumulate on the exterior of your home or business. The more dirt you allow to build up on your property, the harder it will be to fully clean since the dirt can embed itself into small nooks and crannies and create increasing damage over time. The worst of such damage will result from the uncontrolled growth of molds and mildews. Don't wait until mold spores are floating around your business residence to arrange a cleaning since they might represent a health danger to you and your customers, especially if you are susceptible to respiratory discomfort. That's why it is so important to keep up with regular pressure washing services to keep your property looking its best.
Searching for
Commercial Roof Cleaning Near Me?
As you choose your commercial pressure washing company, go for the most trusted and professional company in the business.  Power Clean Pressure Cleaning has been in the industry for years and brings over two decades of experience to every job. We are a team of experienced professionals who specialize in power washing for commercial properties. Our goal is to provide our clients with the best possible cleaning services, ensuring that their properties look as good as new. We understand the importance of maintaining a clean and well-presented commercial property, and that's why we are committed to providing our clients with top-notch services. We have mastered the best and most efficient ways to clean your property thoroughly and safely. Power Clean Pressure Cleaning is the most reliable commercial pressure washing company in the entire of Greenacres, FL, and boasts over a thousand 5-star reviews on Google to attest to the quality of our commercial pressure cleaning!
At Power Clean Pressure Cleaning, we understand the importance of keeping your property clean. Our experienced technicians use high-end pressure washing equipment to ensure that your business gets a thorough cleaning. We start with the exterior walls, removing all dirt, mildew, and algae that have built up over time. Then, we move on the windows, siding, and roof, making sure that all surfaces are clean and streak-free. Our pressure washing services are designed to remove dirt, grime, and other buildups from a variety of surfaces, including sidewalks, driveways, parking lots, building exteriors, and more. We use high-pressure water and specialized cleaning solutions to ensure that even the toughest stains and buildup are removed, leaving your property looking like new.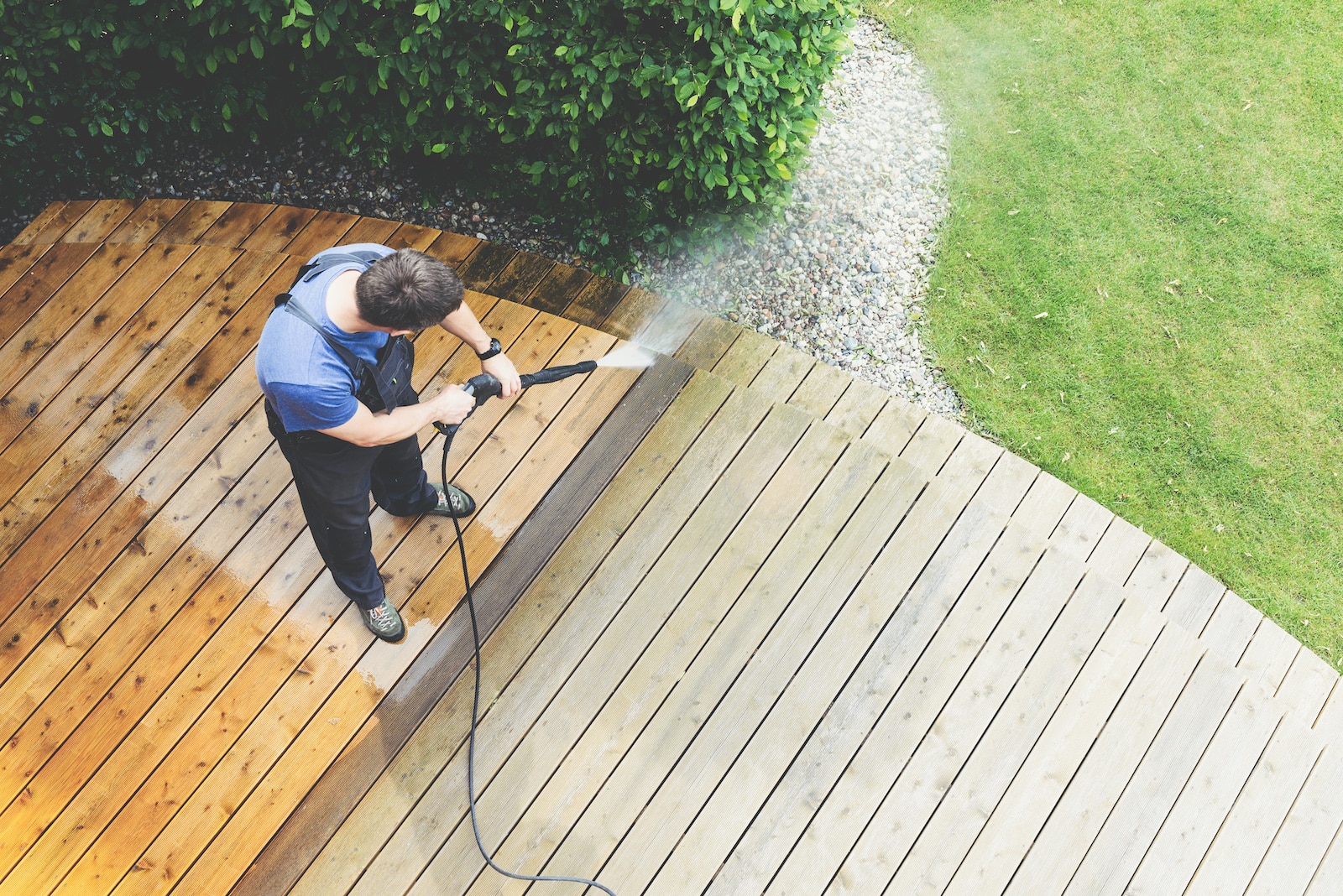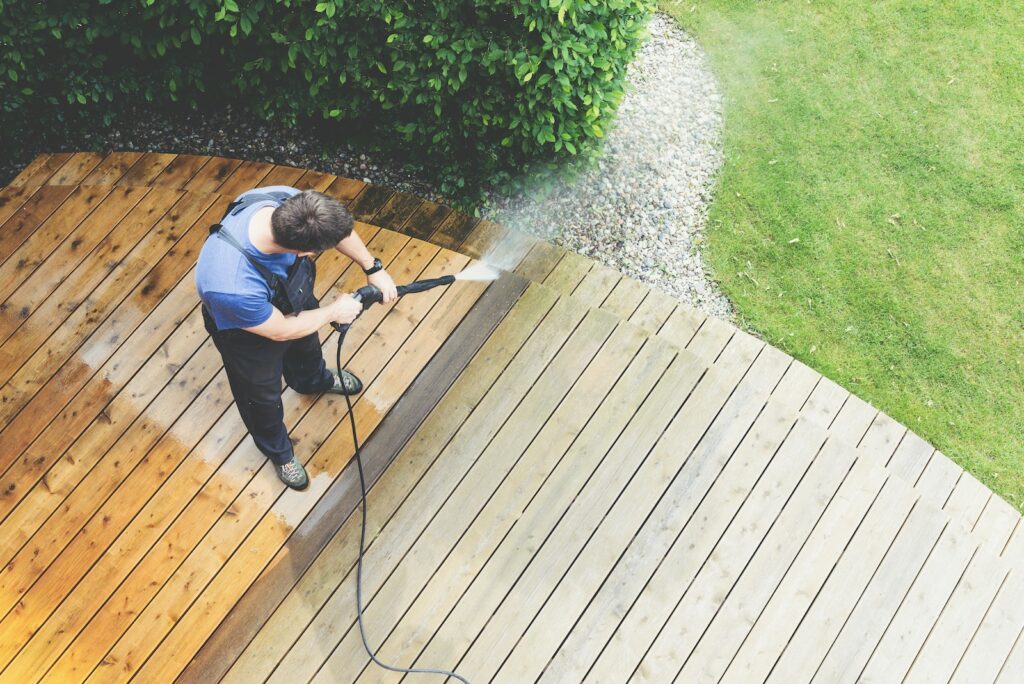 Powerful Results Guaranteed!
Expert Commercial Roof Cleaning Greenacres FL Residents Trust
It is our job to earn your business and work with your budget.
Up to...
***First Time Clients Only!

Just Click "Get A Quote!"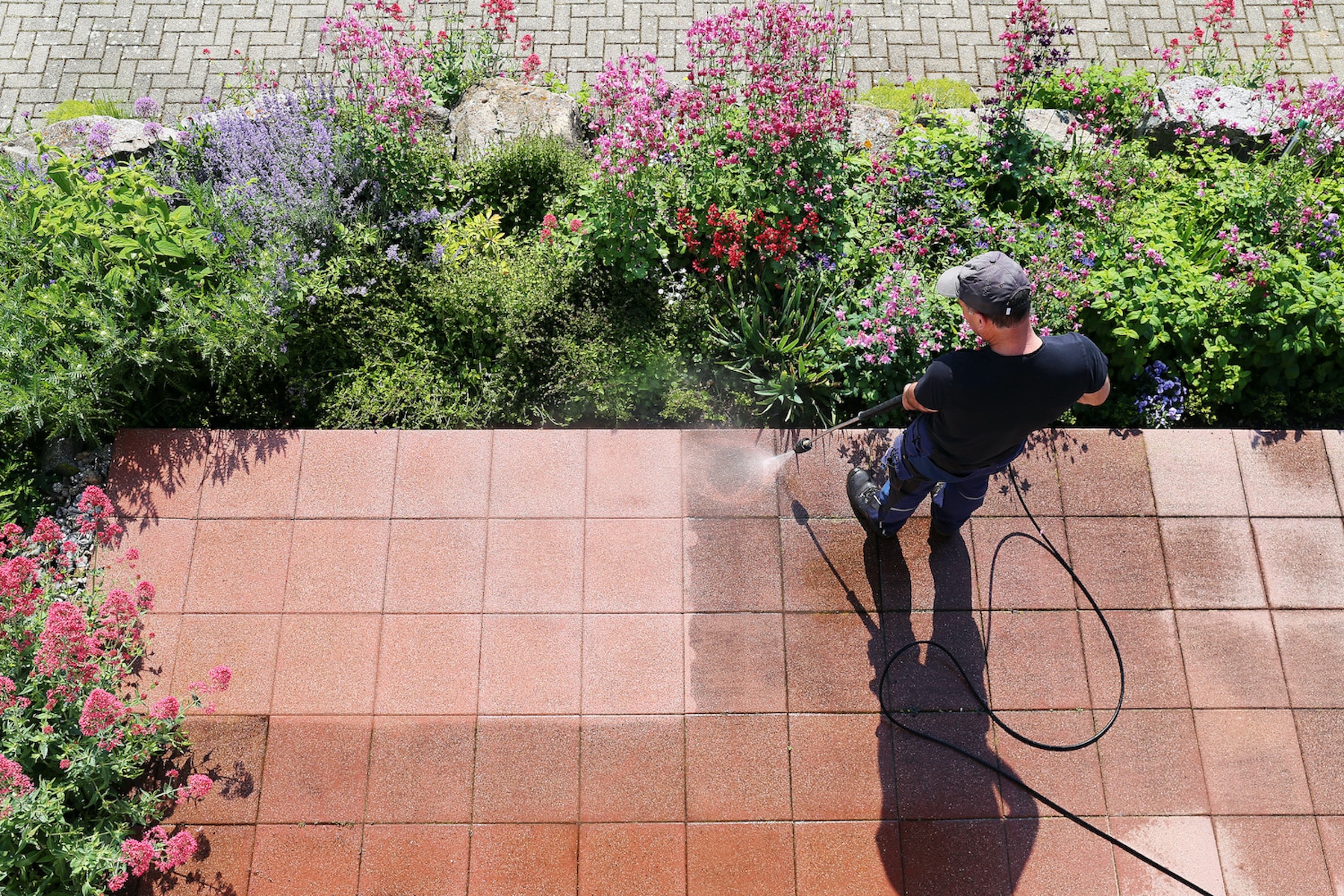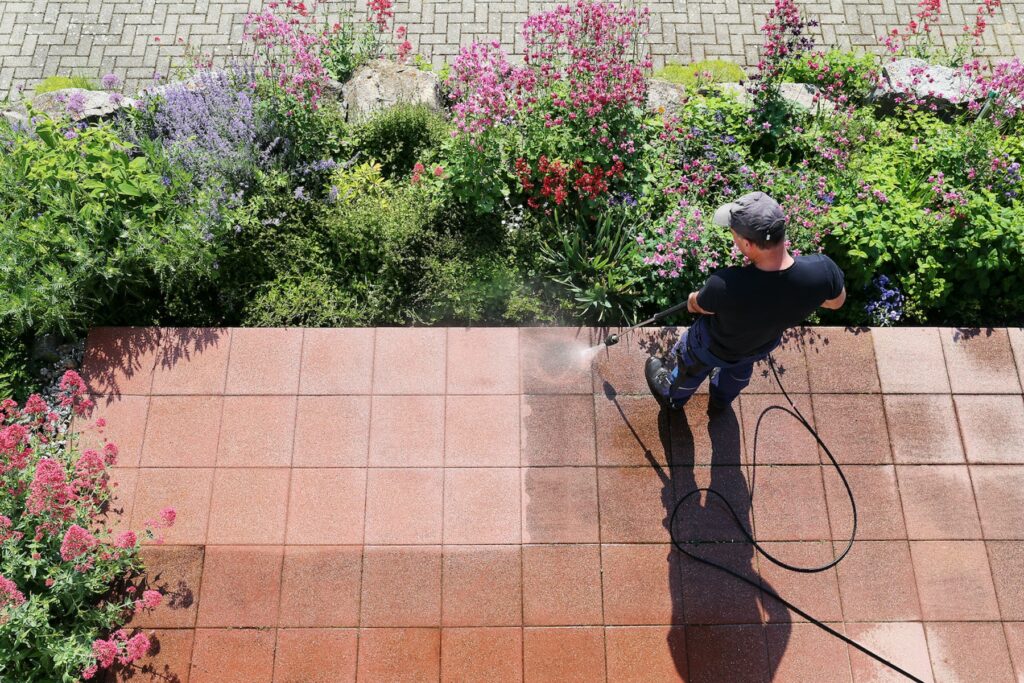 Call Today for
HOA Pressure Washing in Greenacres, FL!
Our team has the expertise and equipment necessary to tackle even the most challenging cleaning projects, ensuring that your commercial property looks its best. Additionally, at Power Clean Pressure Cleaning, we are committed to using eco-friendly cleaning solutions that are safe for both the environment and your property. Our cleaning solutions are specially formulated to break down dirt and grime without causing any damage to your property surfaces or harming the environment. We also take great care to ensure that our pressure washing services are performed safely and efficiently. Power Clean Pressure Cleaning uses state-of-the-art equipment and techniques to minimize the risk of damage to your commercial property, and we follow strict safety protocols to protect our technicians and your property.
Whether you need regular pressure washing services to keep your property looking its best, or you need specialized cleaning services for a specific project, Power Clean Pressure Cleaning is here to help. We offer competitive pricing, flexible scheduling, and a 100% satisfaction guarantee on all of our services.
Don't let dirt and grime detract from the beauty and value of your property. If its been a little too long since your last commercial power washing appointment, reach to us out today, and let's discuss how best we can serve you. Our team of commercial power washing experts is ready to listen to your needs and offer professional advice. Find for yourself why our customers are over the moon about our services, and we promise that you, too, will be our customer for life. Contact Power Clean Pressure Cleaning today to schedule a free consultation and learn more about how our pressure washing services can benefit your business!