Powerful Results Guaranteed!
Roof Cleaning Greenacres FL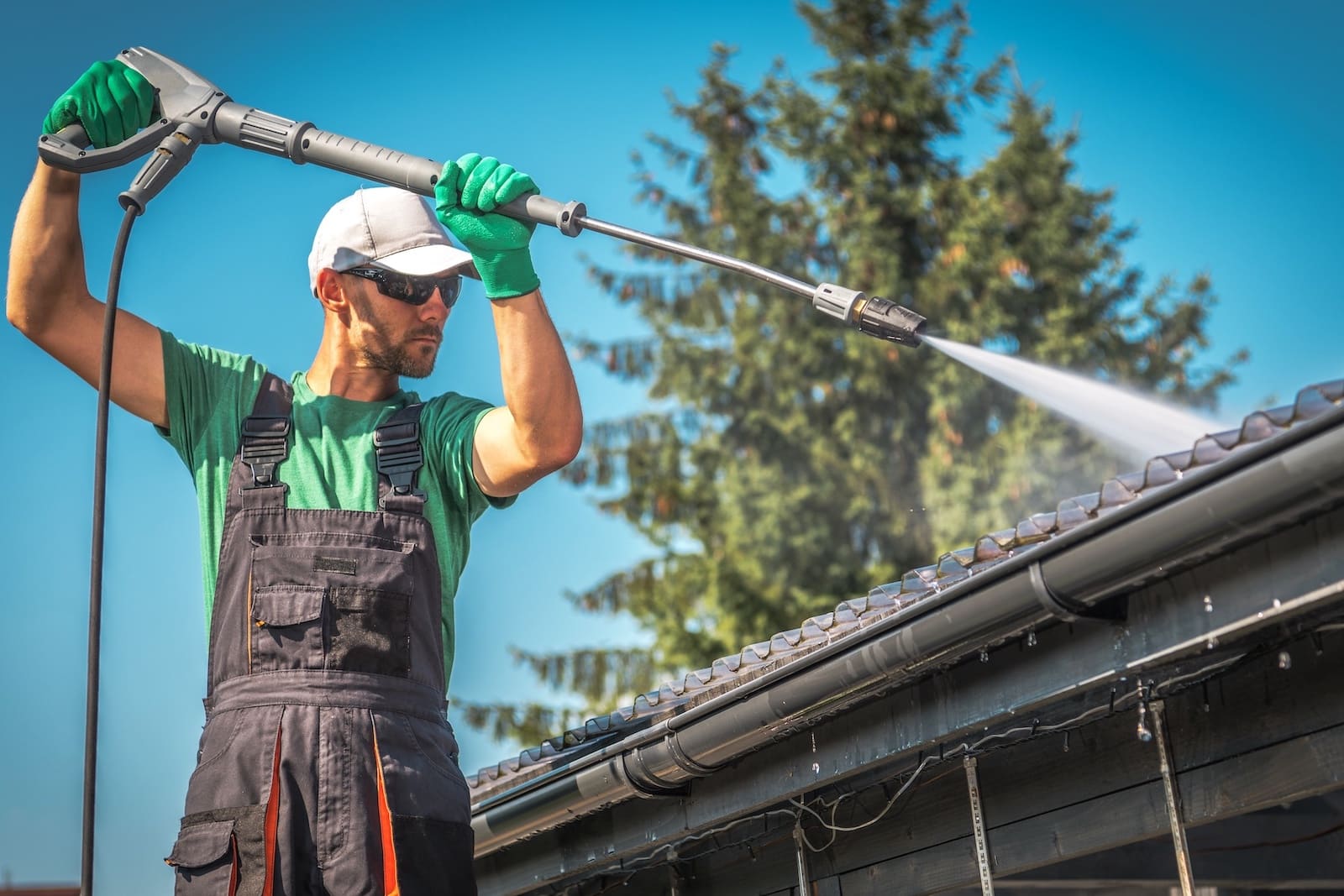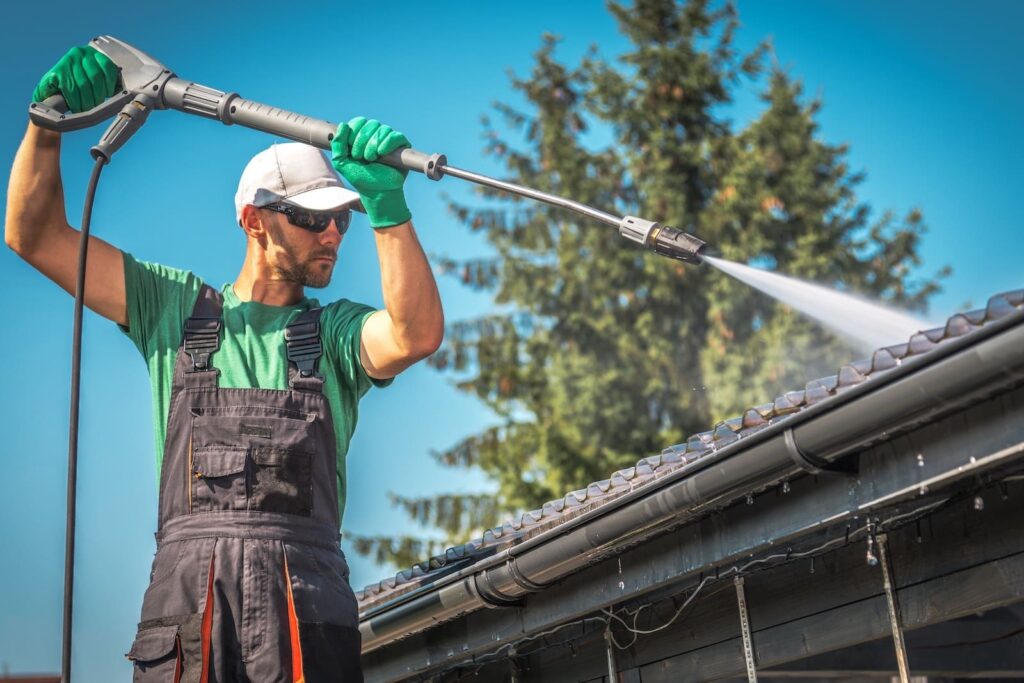 Top-Rated
Roof Cleaning in Greenacres
Greenacres is a small city situated in the east-central portion of Palm Beach County, Florida. According to the Census Bureau of 2019, Greenacres FL has a population of just over 41,000. Residents of Greenacres can enjoy a dense suburban feeling with closeness to major metropolitan areas, while offering enough space to live and grow. The majority of residents in Greenacres are homeowners and responsible for their own property maintenance. 
Higher humidity is present during the warmer months of the year, while the winter can be quite mild and pleasant. While the majority of us enjoy Florida's warm and humid climate, it does not create the ideal conditions for the longevity of our homes. Warm and humid climates encourage molds and mildews to grow in the crevasses and hard surfaces of our homes. Unfortunately, the danger to our properties doesn't end with the warmth and humidity. Florida brings frequent heavy rains and high winds. Dirt and debris picked up by the storms and strong winds end up in all of the fine nooks and crannies of your home and can cause potentially significant damage.
Searching for Greenacres
Roof Cleaning Near Me?
As your roof is the most exposed part of your building, it's also one of the most commonly damaged, eventually becoming filled with cracks and tears caused by the strong wind, rain and dirt. You may even begin to notice murky, streaky, and dark marks appearing on your roof as well. Many homeowners mistakenly think this is a simple buildup of dirt, however, it could be indicative of a more serious problem. These marks are a common sign of mold eating away at your home. When mold and mildews begin to form small colonies, they need more and more food to continue to thrive. Unfortunately, this food is most commonly your roof shingles! This is why most home owners in Greenacres, FL should be cautious about mold spores before they can spread throughout your property. 
Getting a professional roof cleaning service provider is always the best option for keeping your roof clean and clear of debris, dirt, and molds. Rather than doing it all by yourself, avoid accidental damage to your roof by allowing a team of trained and highly qualified professionals provide longer lasting results and a more thorough cleaning. If you are looking for a reliable and trusted roof cleaning company in Greenacres, FL, look no further than Power Clean Pressure Cleaning. 
Power Clean Pressure Cleaning is your one-stop-shop for all your roof cleaning needs. We have years of professional service in the roof cleaning business, and we take immense pride in learning the best ways to safely and effectively clean your roof. Our professional and experienced team uses the latest techniques and equipment to clean your roof effectively, and efficiently, making it look brand new again. With the many years in the roof cleaning industry, we understand the downside of high-pressure roof cleaning, which is why we often opt for Soft Wash Roof Cleaning. Our team utilizes a uses a low-pressure washing system that is gentle on your roof and won't damage shingles or tiles. When performing Soft wash roof cleaning, we incorporate environmental friendly detergents that not only breakdown stubborn mold, mildews, and algae, but also help to slow down regrowth. With the use of our special cleaning detergents, we can save you time and money since you'll have to schedule less pressure washing appointments to keep your house looking its best!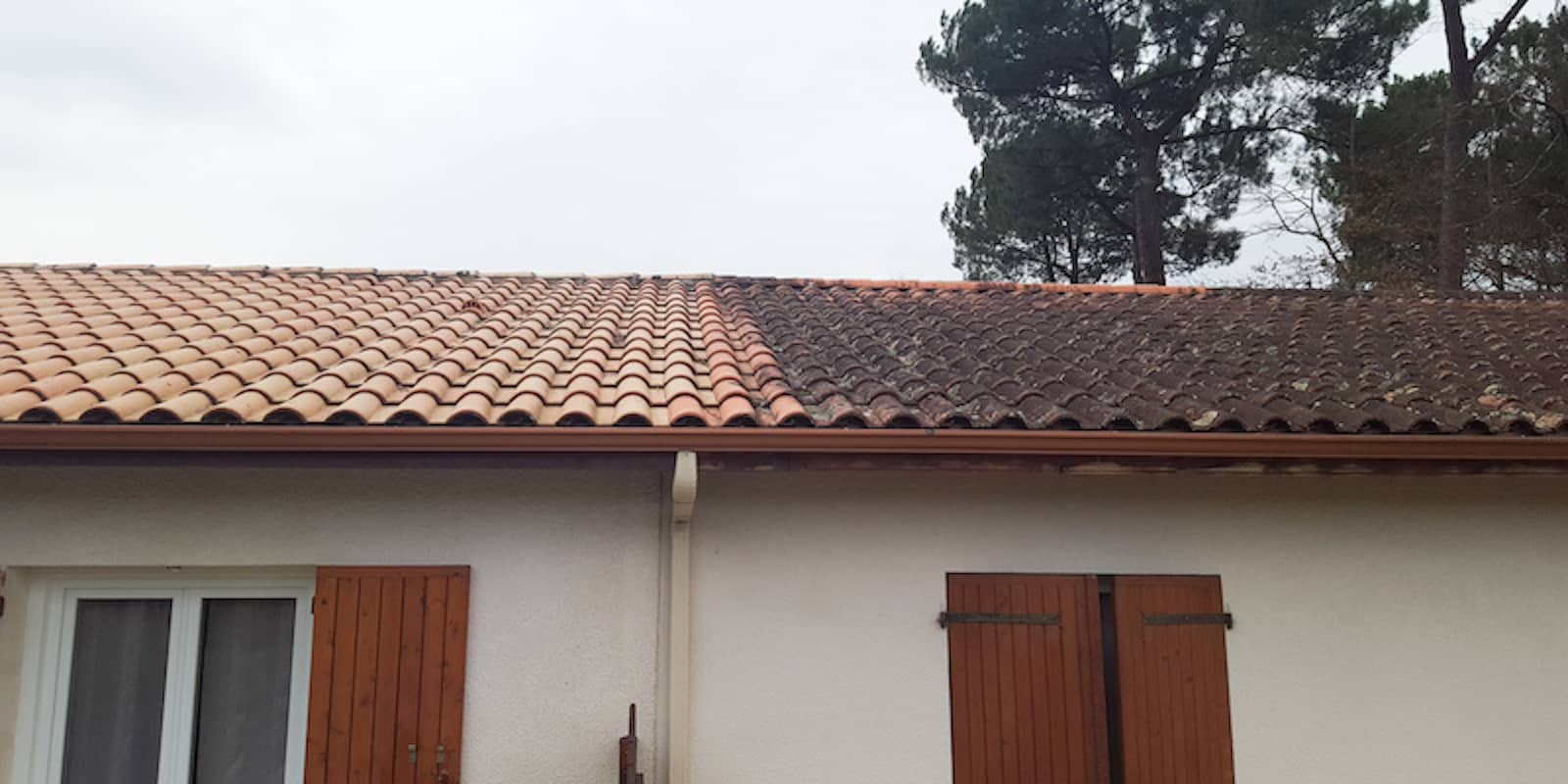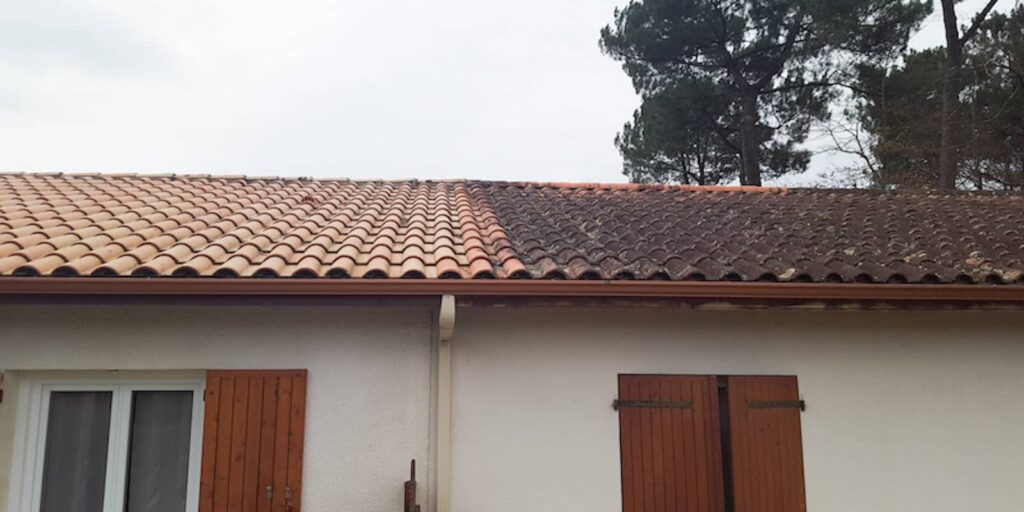 Powerful Results Guaranteed!
Expert Roof Washing Greenacres FL Residents Trust
It is our job to earn your business and work with your budget.
Up to...
***First Time Clients Only!

Just Click "Get A Quote!"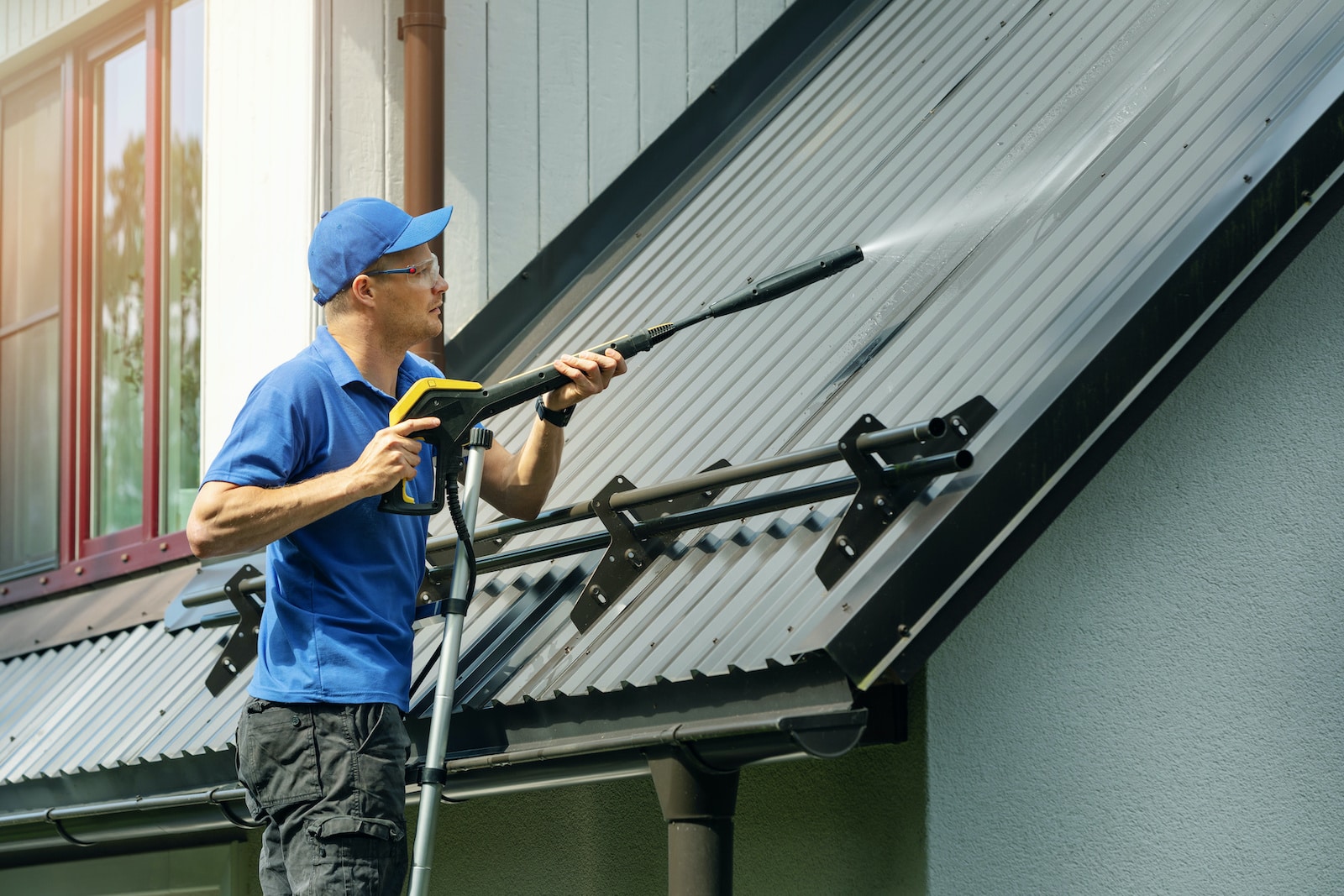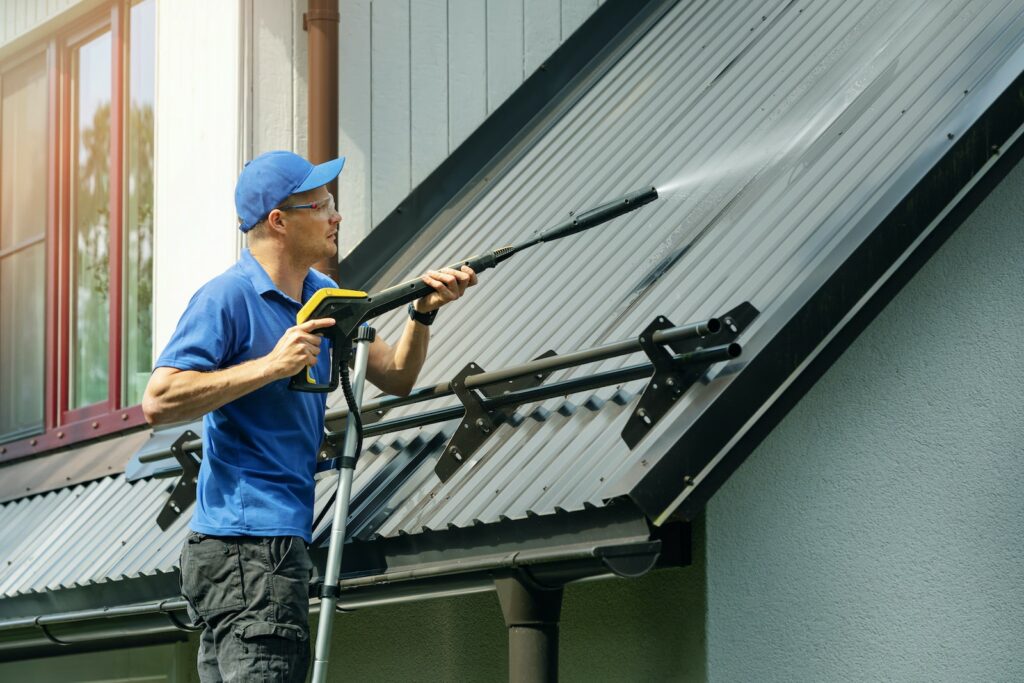 Call Today for
Roof Washing in Greenacres, FL!
Power Clean Pressure Cleaning is intensely focused on customer satisfaction and our teams are dedicated to professionalism. This core value has enable us to stand out from our competitors over the years, and has helped us to continue expanding our service area to even more homes and businesses across Florida. Our team has years of experience in the roof cleaning industry, and we have worked on all types of roofs. We know what it takes to get your roof looking its best and can handle any job, big or small. While we are working at any job site, safety is our top priority, and we take all necessary precautions to ensure the safety of our team, your property, and your family. We use the latest safety equipment and follow all safety protocols to ensure a safe and successful cleaning job.
Don't let a dirty, discolored roof detract from the beauty of your home. If you want a professional touch on your roof cleaning, contact Power Clean Pressure Cleaning today for a free quote! You can easily schedule a pressure washing appointment directly through our website. We are also ready answer all your questions about roof cleaning needs in Greenacres, FL. Our team is standing by to guide you and help find the best cleaning solution for your property. With our experience, professionalism, and commitment to quality, you can trust us to get your roof looking its best.