Powerful Results Guaranteed!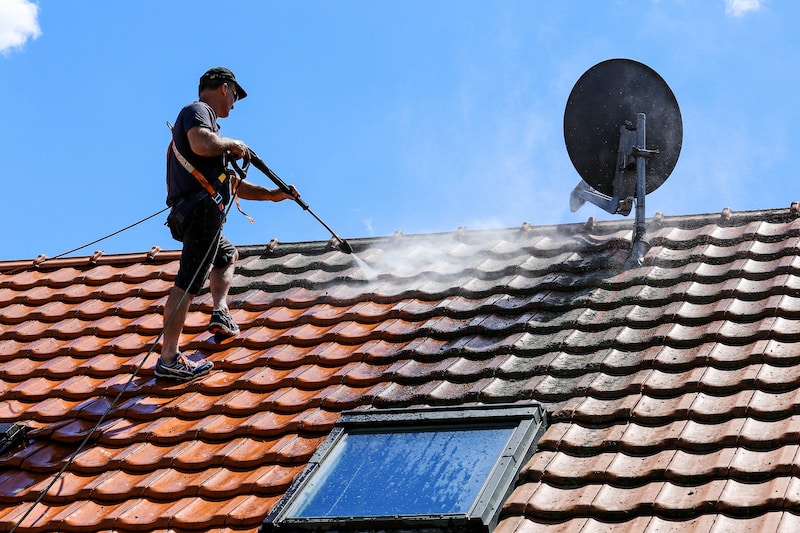 Top-Rated Roof
Cleaning in Weston
Roof cleaning is essential since they might become unsightly over time and accumulate a layer of dirt. The necessary maintenance should be done at least once a year, just like every other part of your home.
As a homeowner in Weston, FL, you must deal with the harsh Weston weather, which can cause all kinds of damage to your roof. Fortunately, some of our guys at Power Clean Pressure Cleaning are Weston locals and are familiar with the weather cycle and how to navigate around it.
To find the best roof cleaning in Weston, FL, you must accept the duty of looking for a reputable roof washing company. Power Clean Pressure Cleaning is the best option available to you.
We are a family-owned and operated business in beautiful Palm Beach County, FL. We have been in business for over twenty years and are known as one of the pioneers in the pressure cleaning industry. Our roof cleaning services are top-notch, and our team is experienced, knowledgeable, and hard-working. We truly care about you and your property, so call us today!
In addition, we offer other services aside from roof cleaning that might interest you. These services include:
Pressure Washing
Paver Sealing
Professional Window Cleaning
Fence Washing
Screen Enclosure Washing
Driveway Washing
Interior Gutter Washing
Sidewalk Washing
Patio Washing
Our staff members are skilled at providing these services. You can ask for our assistance, and if you're available, our staff will organize your schedule. Without reducing the standard of our work, we provide all our clients with moderate prices.
The heavy rains and hot weather in Weston, FL, quickly get your roof dirty and moldy. Contaminants like mold, mildew, and fungus can damage your roof, tiles, and gutters. Over time these toxins can seep into the interior of your home. Plus, a dirty roof looks terrible and can decrease property value and curb appeal.
Your roof can be cleaned with just pressure washing. Regular pressure washing with water does not kill the mold, meaning your roof will get covered with mildew and mold faster. However, normal pressure washing can damage your roof's tiles or allow water to enter your home, leading to severe damage if you have older and delicate roof tiles.
However, you have nothing to worry about as our soft wash technique removes all dirt and kills all mold and mildew on the roof using a special cleaning solution and low-pressure washing. Your roof will look brand new, with no tile damage.
When you contact us, we will do everything we can to explain the process's benefits and drawbacks and ensure that it is completely transparent because we know how your roof should be cleaned. Our professionally-performed soft roof cleaning services will make your family or business living space healthier and more attractive.
Searching for Weston
Roof Cleaning Near Me?
We are sure that one of the main criteria you would consider while searching for Weston roof cleaning services near you is the service quality. We are happy to tell you we have the merit you want. The following are some of the merits of our roof cleaning service:
We can maintain the beauty of your roof for many years with our roof cleaning procedure. Compared to the yearly requirement for ordinary roof cleaning, this is preferable.
Instead of using conventional cleaning methods for roofing, which may have the opposite effect, we use a technique that helps enhance your rooftop's performance and longevity. What's then left after is a toxic protective layer to mold, preventing further fungus development.
For most roofs, our company also offers a one-year warranty, giving you peace of mind about the quality of our work and the results we leave behind.
We are eager to work with you and ensure you receive the professional service your property's exterior deserves.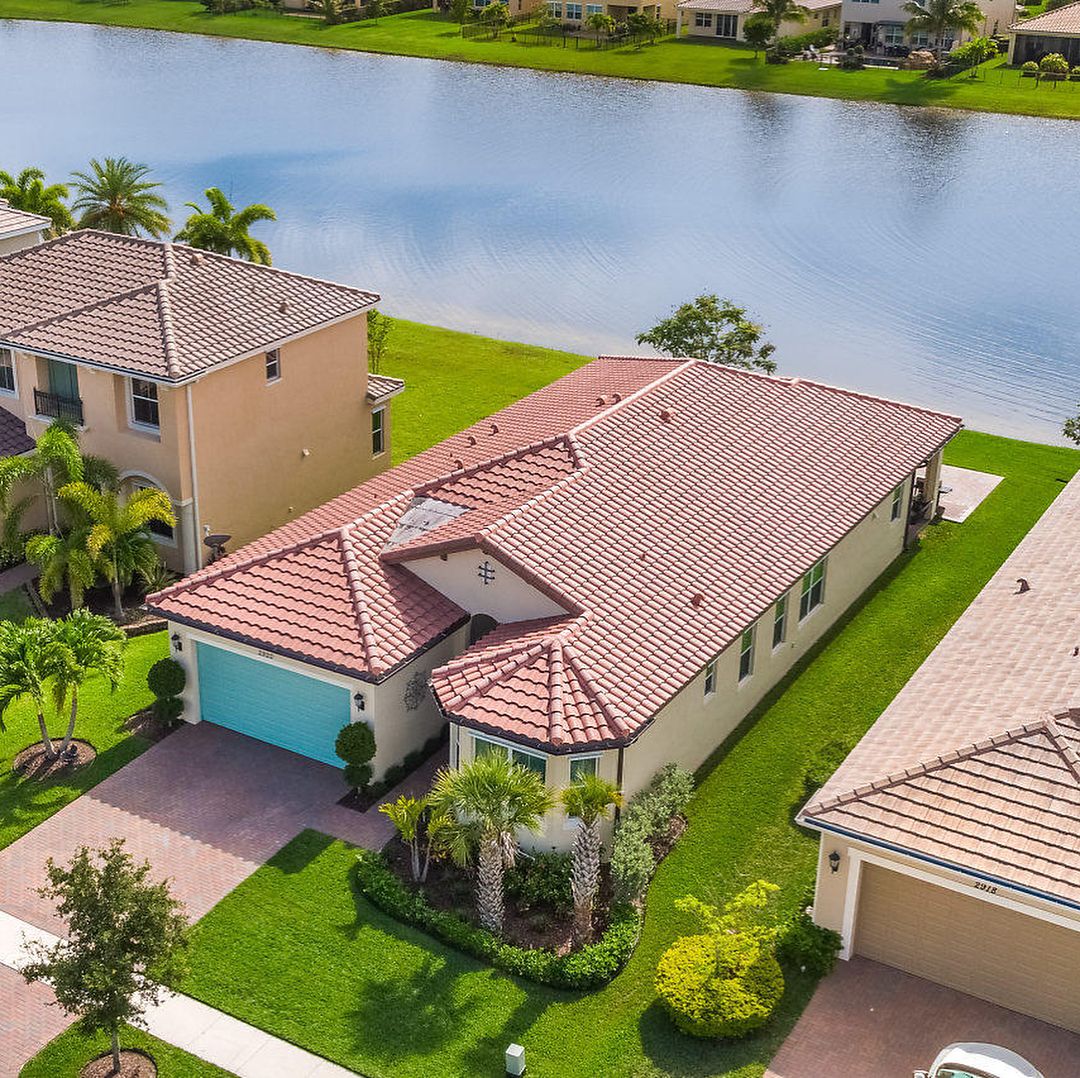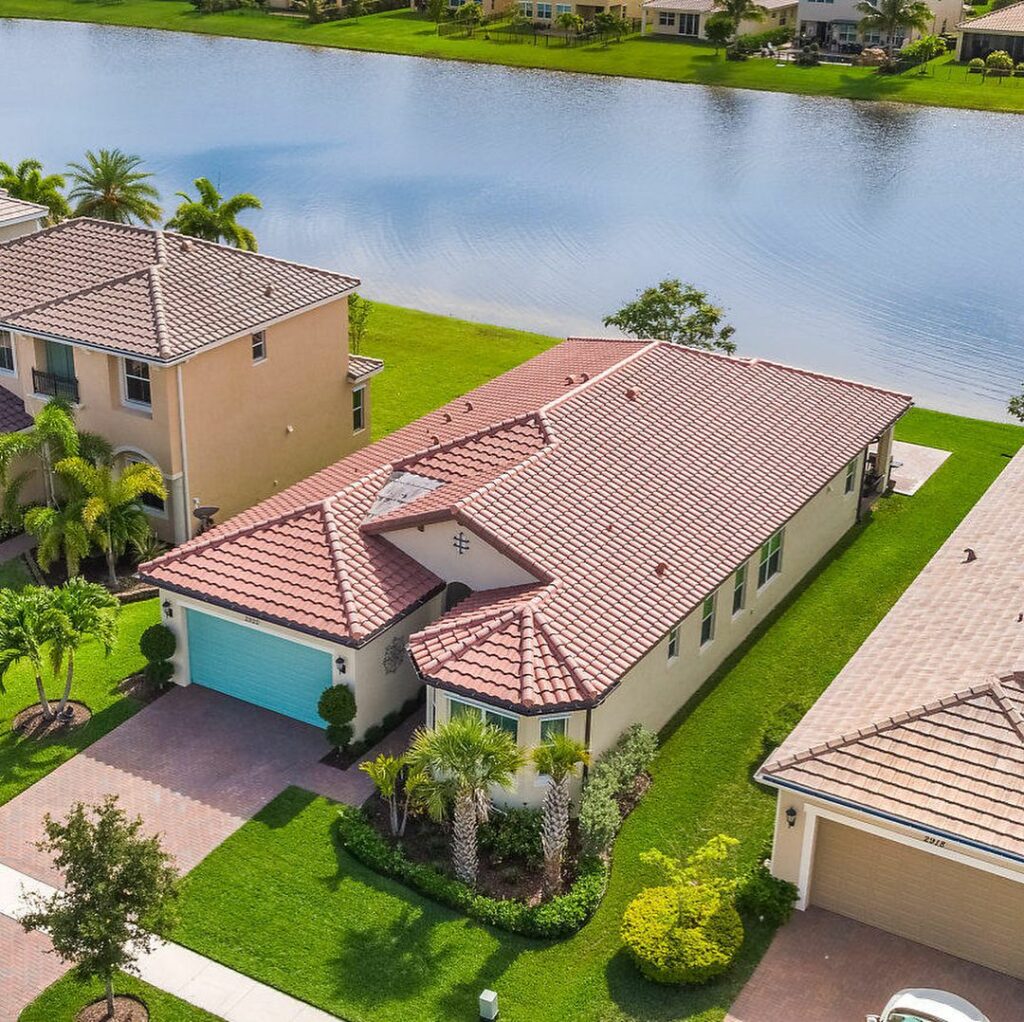 Powerful Results Guaranteed!
Expert Roof Washing Weston FL Residents Trust
It is our job to earn your business and work with your budget.
Up to...
***First Time Clients Only!

Just Click "Get A Quote!"
Call Today for Roof
Washing in Weston, FL!
A master-planned community, Weston, is a city in Broward County, Florida, just 30 miles northwest of Miami, FL. The population was 68,107 at the 2020 census.
Weston's culturally diverse residents enjoy a vibrant community spread across 27 square miles. Having a lifestyle, appearance, and management that many cities worldwide wish to emulate, it is picture-perfect.
We at Power Clean Pressure Cleaning are excited to provide expert roof washing services in Weston, FL, residents can trust. We look forward to including you on our endless list of satisfied clients.
We know how difficult it may be to locate a reliable roof cleaning company. As a result, we strive to make the process as simple and effective for you as possible, from start to finish.
So why don't you do what's right for your property by giving us an attempt? Call us today for roof washing in Weston, FL, and surrounding areas!