Powerful Results Guaranteed!
Commercial Pressure Washing Coral Springs FL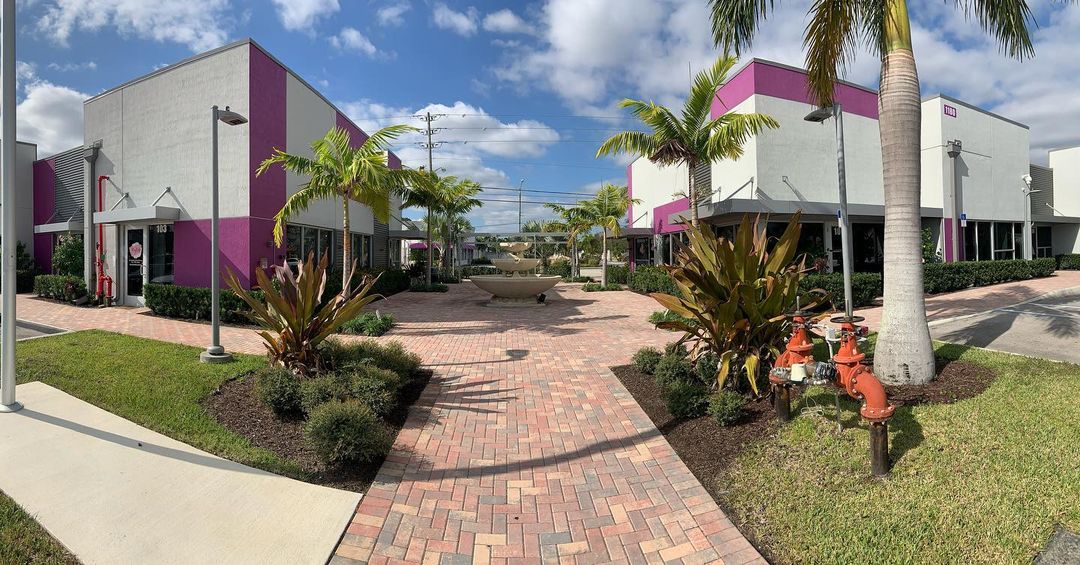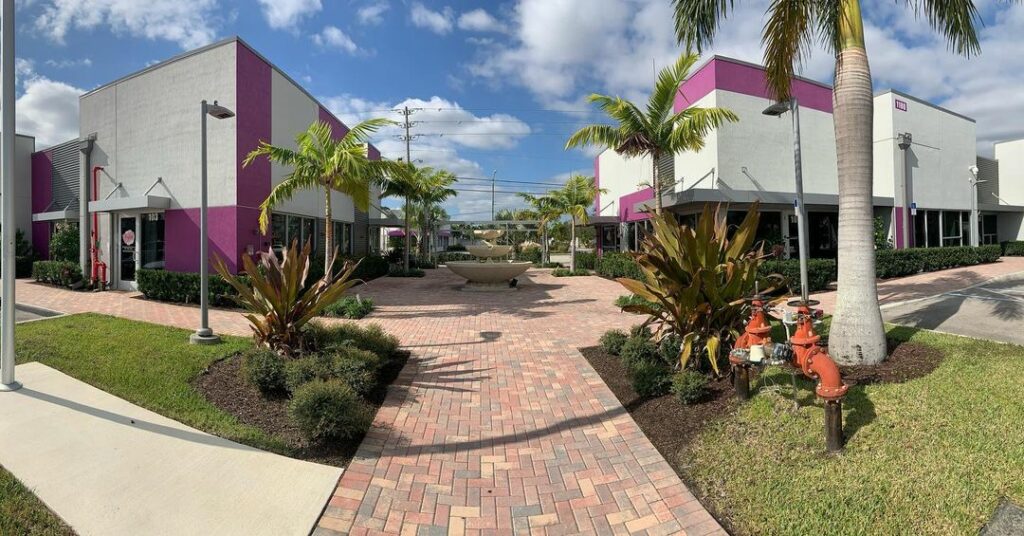 Top-Rated
Commercial Pressure Washing in Coral Springs
More than its services and products, the state of a business's premises is one of the factors that determine its profitability. This is because the premises are usually one of the first points of contact the customers and clients have with the business.
This is why it is usually advised that every business ensures clean and properly maintained premises. However, cleaning and maintaining business premises is more challenging than it is made to sound. People from different backgrounds and walks of life come into your business premises. This increases the amount of stain or dirt that accumulates in the building.
It even gets difficult to do a thorough cleaning because you cannot pause business activities for cleaning. Thus, it is important to find a way to clean up the business premises without adversely affecting the business activities. This is where Power Clean Pressure Cleaning comes in.
Power Clean Pressure Cleaning is a professional building cleaning and maintenance company that provides residential and commercial buildings with excellent and quality cleaning services. Our services include outdoor cleaning and maintenance practices such as roof cleaning and commercial pressure washing.
Searching for
Commercial Roof Cleaning Near Me?
Pressure washing is a sophisticated cleaning technique involving water sprayed at high pressures to clean stubborn and tough stains. This technique is usually used to clean stains on rough and stubborn surfaces. It is a very effective cleaning approach that works for both residential and commercial buildings.
However, despite its efficacy in cleaning tough stains and dirt, pressure washing is not advisable for non-professionals. This is because of the dangers associated with using the cleaning technique. Due to the high pressure used to spray water, water used in pressure washing is usually dangerous and could tear the skin when it comes in contact with it. This leaves the possibility of injuries and other infections.
Also, the pressure washing process must be carried out perfectly to get the right results. Certain technicalities also go into the pressure washing process. All of these reasons are why pressure washing is best left to the hands of professionals, especially when it comes to commercial buildings. If you run a business and want to get your business building properly cleaned, you need a commercial pressure washing service near you, and your best bet is Power Clean Pressure Cleaning Service.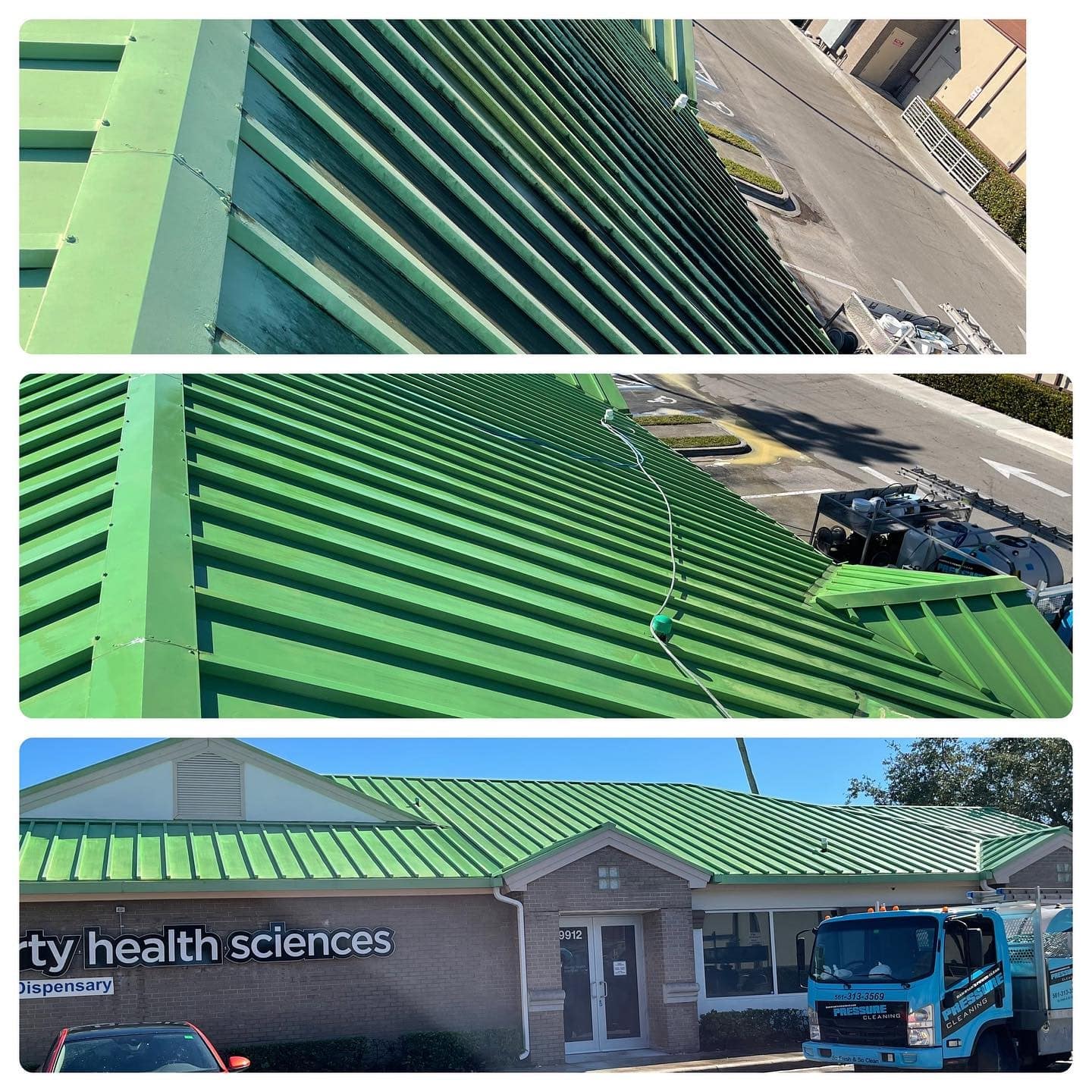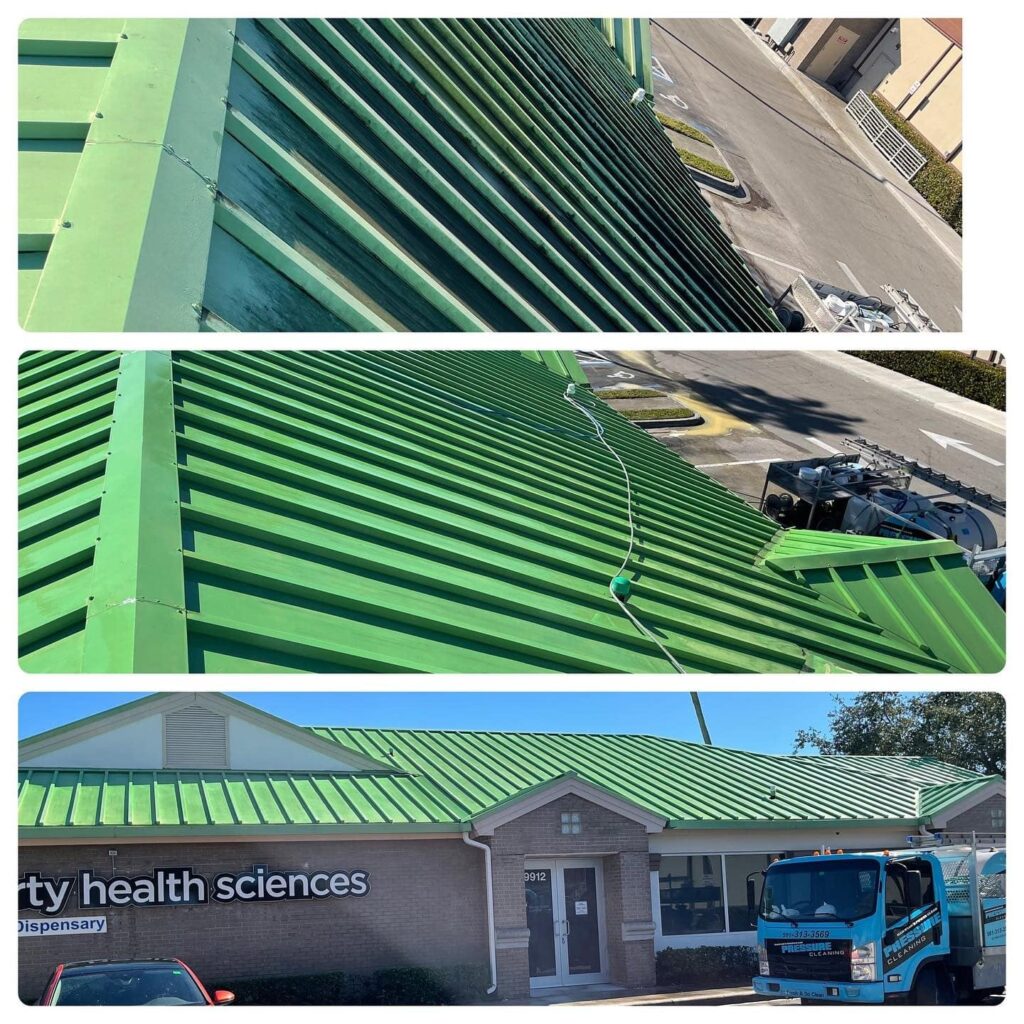 Powerful Results Guaranteed!
Expert Commercial Roof Cleaning Coral Springs FL Residents Trust
It is our job to earn your business and work with your budget.
Up to...
***First Time Clients Only!

Just Click "Get A Quote!"
Call Today for HOA
Pressure Washing in Coral Springs, FL!
Our priority is quality service and value for money at Power Clean Pressure Cleaning Service. We understand the need for a properly cleaned business building, and as a result, our commercial pressure washing service in Coral Springs, FL, is designed to cater to that need. We work with a team of specialists with in-depth knowledge and experience in commercial pressure washing for businesses of different types.
The idea of a commercial pressure washing service is one that properly cleans your business building, makes it conducive for business activities, and also removes any dirt and stain in the building. This is exactly what you get with Power Clean Pressure Cleaning Service.
We have been in business for years and have built an enviable reputation with businesses and individuals in Coral Springs, FL, and its environs. Thus, if you want the best cleaning service for your commercial building, Power Clean Pressure Cleaning's commercial pressure washing service is the way to go.