Powerful Results Guaranteed!
Commercial Pressure Washing Delray Beach FL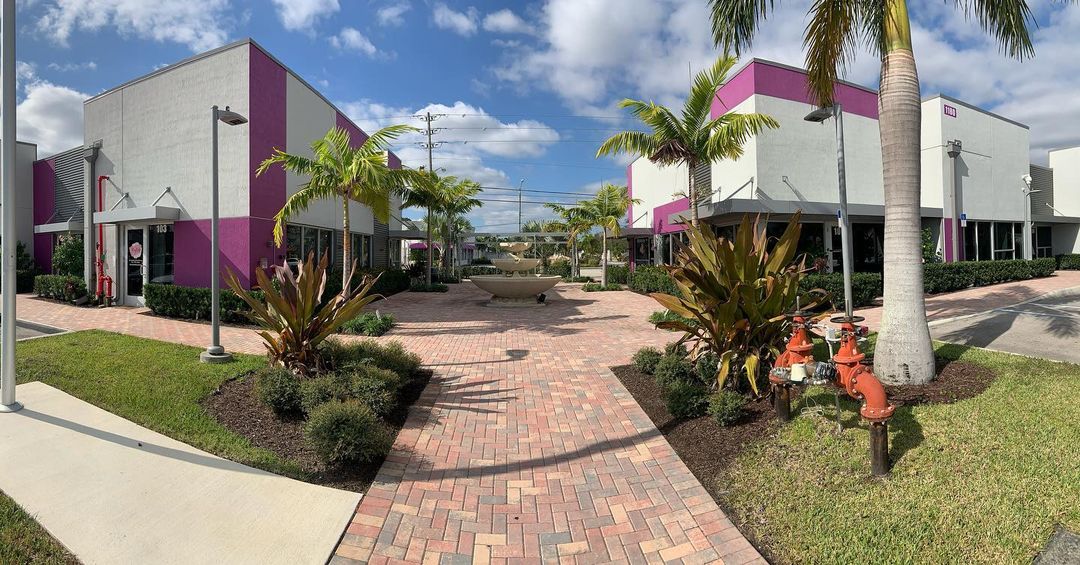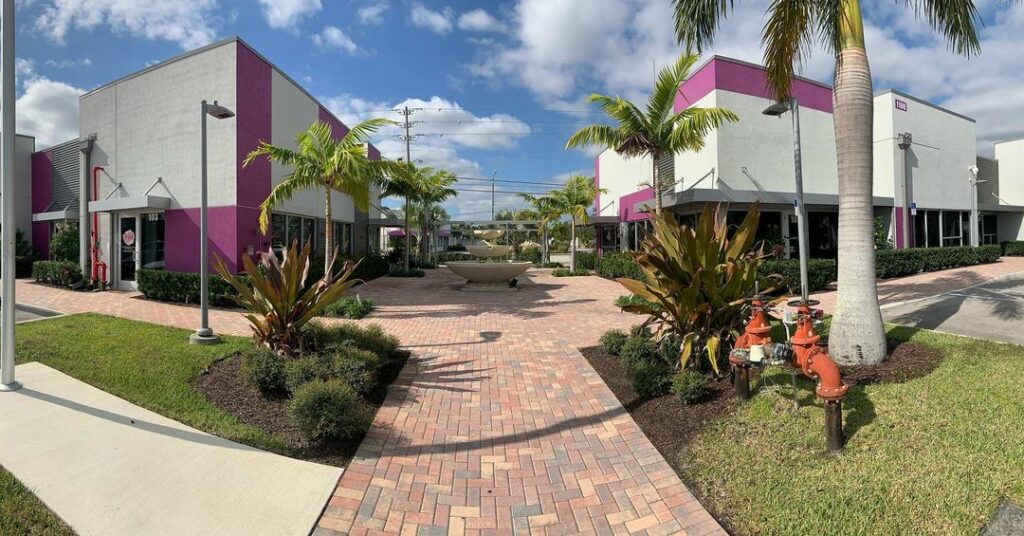 Top-Rated
Commercial Pressure Washing in Delray Beach
"Don't judge a book by its cover" is a statement you shouldn't live by as a business owner because customers judge businesses by what they see. The cleaner, the better. Hence the importance of commercial pressure washing. Who better to handle your pressure washing needs in South Florida than FL Powerclean?
We have served the pressure washing industry for 25 years. Imagine how impressive you'd be if you've been doing one thing for that long. Although commercial pressure washing is unique to our business, other services we offer include roof, exterior wall, sidewalk, patio, screen enclosure, fence, and driveway washing. If you also need professional window cleaning done, Powerclean is your guy.
Do you reside in Delray Beach, FL, and are looking for a commercial pressure washing outfit near you? Let us know today.
You must know that customers won't treat your business premises as they would their homes. Commercial properties risk exposure to abuse like graffiti on walls, spills, and several unsightly forms of pollution. You may be at a loss since you can't reprimand the culprits because you may lose them as customers. So all that's left to do is to have a commercial cleaning routine. In that regard, you can count on us.
Searching for
Commercial Roof Cleaning Near Me?
As it happens, your commercial property is constantly exposed to traffic. Countless cars drive in and out, and so do countless humans. With each person, new dirt is introduced. Customers may even be careless by spilling liquid goods—assuming you own a shopping center. The more these things happen, the more your curb appeal reduces. Eventually, your business loses customers if you don't take proactive cleaning measures.
Moreover, cleaning business premises also entails commercial roof cleaning. This has to be done by professionals. Here in Delray Beach, our unmatched customer service ensures we get it right the first time. What if we told you that having a crisp roof would increase your repeat customers? Don't be mistaken to think like "nobody sees the roof anyway." Because just as the customer is always right, they equally see/notice everything.
Also, commercial roof washing will increase the lifespan of your roof—likewise, your commercial property. And as a business owner, we can bet you want to save costs. Regular roof cleaning can help you achieve this because you'd get rid of the debris before they cause harm. You must know that dirt and debris can eat away at your roof. As a result, unsightly streaks appear on your roof, damages like leaks occur, and general loss of value. All these can be prevented if you contact Power Clean Pressure Cleaning today.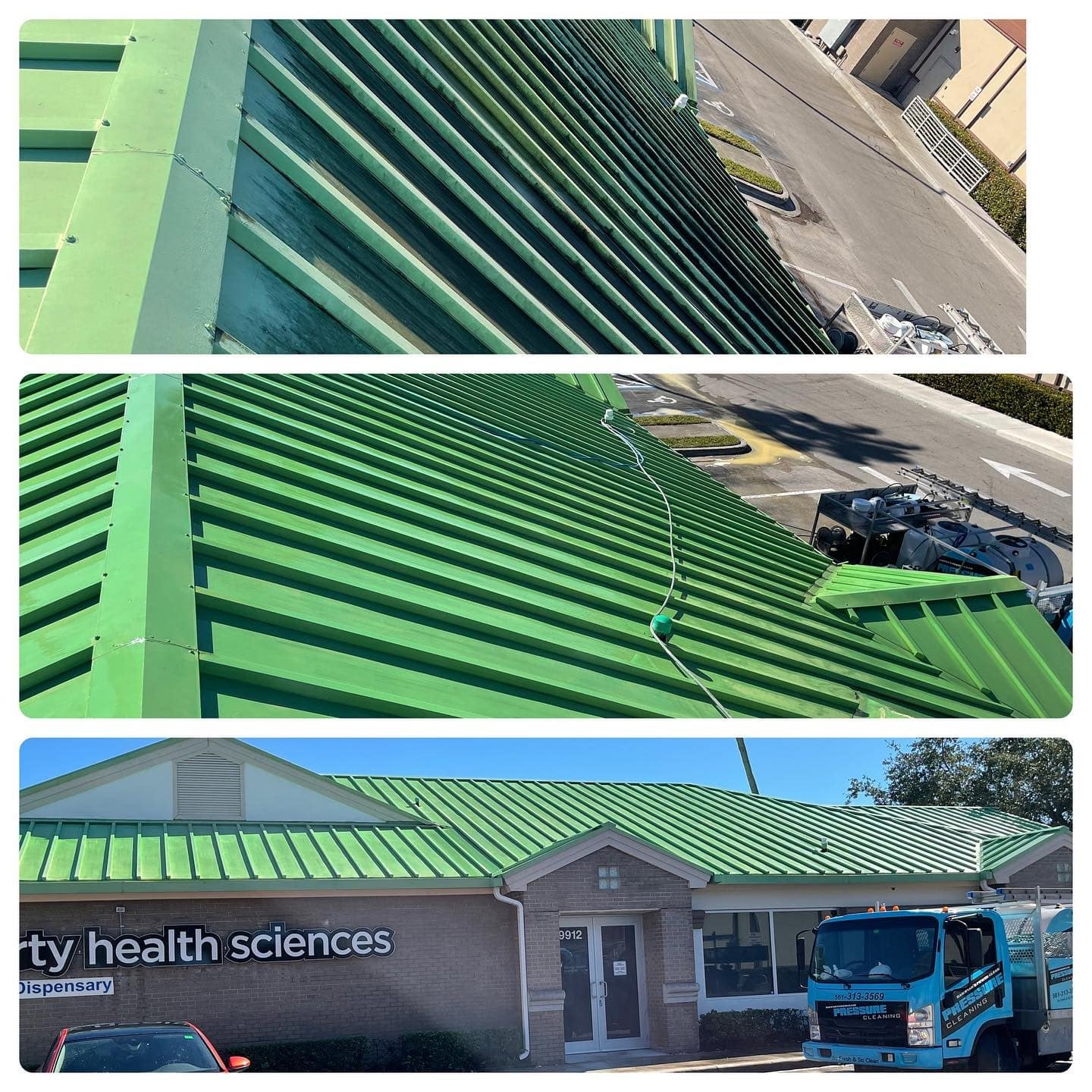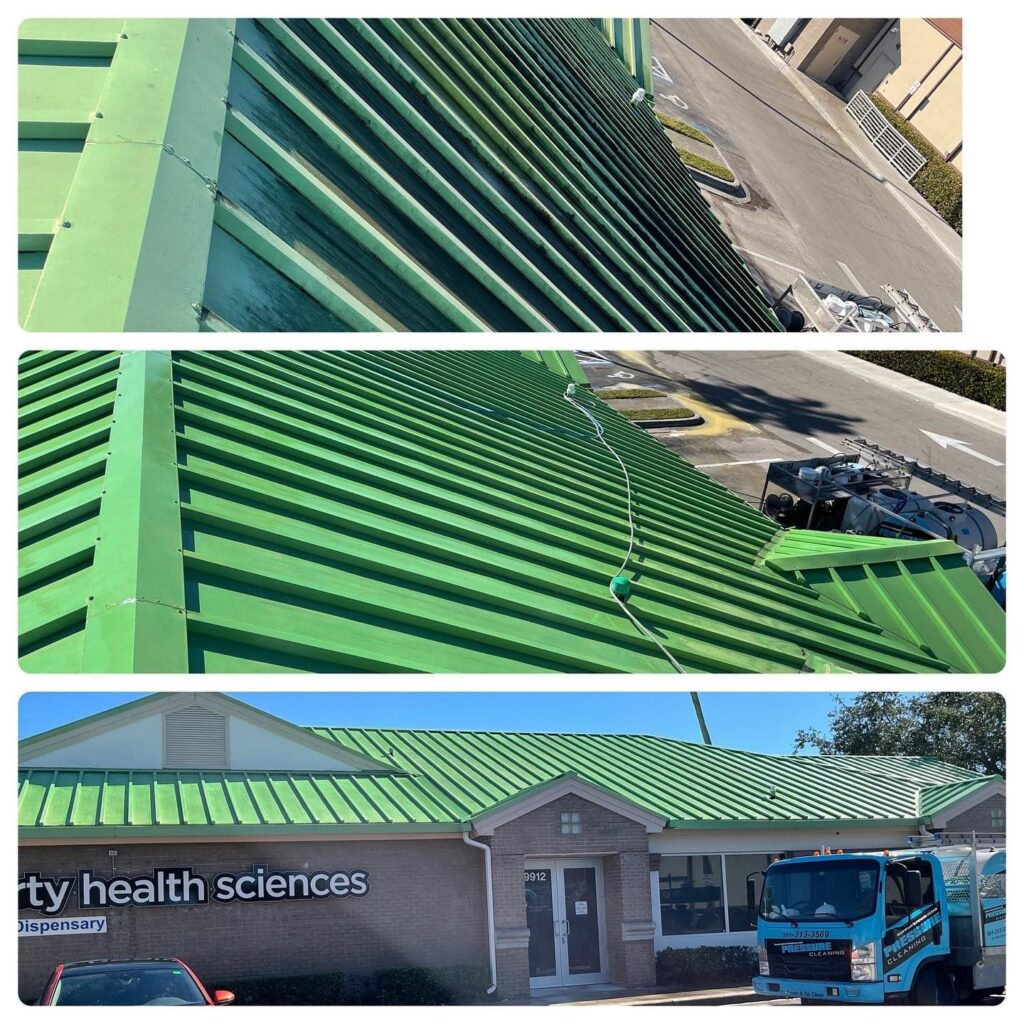 Powerful Results Guaranteed!
Expert Commercial Roof Cleaning Delray Beach FL Residents Trust
It is our job to earn your business and work with your budget.
Up to...
***First Time Clients Only!

Just Click "Get A Quote!"
Call Today for HOA
Pressure Washing in Delray Beach, FL!
An important part of commercial pressure washing is to know what to clean with. Businesses have different parts and must be cleaned differently, too. Nevertheless, strict adherence to EPA protocols underscores our commercial cleaning process. There can't be Powerclean without customer safety. Several business owners trust us to maintain their commercial property; you can too.
Travel Holiday magazine has repeatedly named Delray Beach, FL, a top beach in America. The appealing beach weather is a favorite to its population of 68,916. Notably, Delray beach has a rich ancient history. This makes the city a foremost location in southeastern America.
Ultimately, a pristine work environment attracts customers. Likewise, a clean community attracts residents hence the need for HOA pressure washing services. Reach out to schedule a free estimate today!