Powerful Results Guaranteed!
Roof Cleaning Delray Beach FL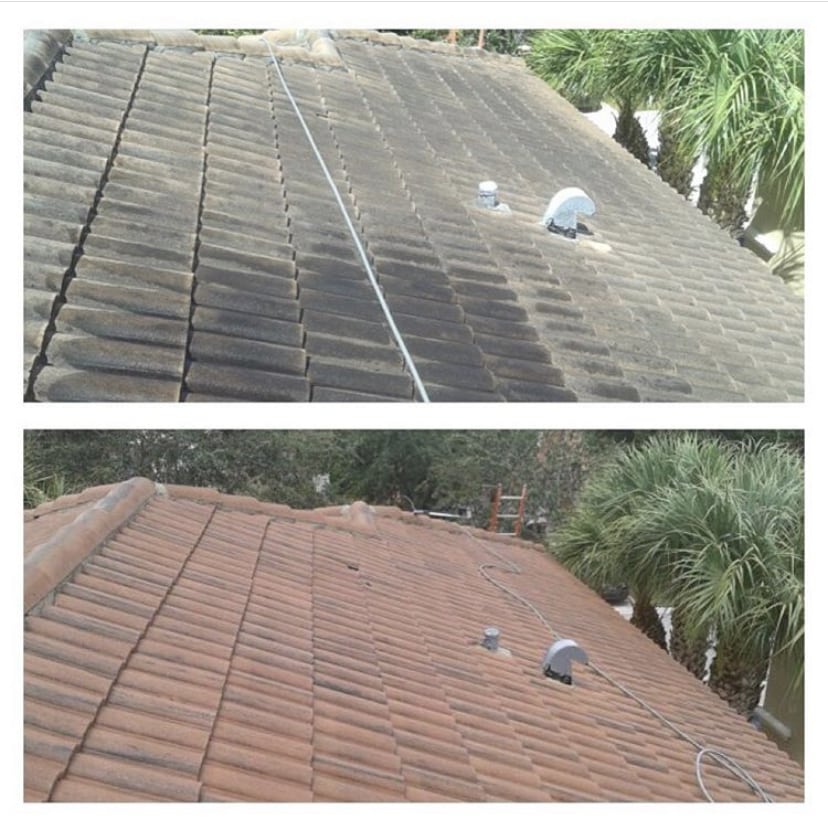 Top-Rated
Roof Cleaning in Delray Beach
Understanding how to clean your roof is the first step to total revival. When you call us, we explain the pros and cons and make the process very transparent. A professional low-pressure roof cleaning will create a healthier and more beautiful living environment for your family or business. So you should choose Power Clean Pressure Cleaning when you need roof washing services in Delray Beach, FL. Our roof cleaning services are top-notch, and our team is composed of experienced, knowledgeable, and hard-working professionals that truly care about what they do.
At Power Clean Pressure Cleaning, we are a family-owned and operated business in beautiful Delray Beach, FL. We have been in business for about thirty years and are known as one of the pioneers in the pressure cleaning industry.
As a family-owned roof-washing company, we value the opportunity to perform professional roof-cleaning services and to earn your trust and business. We promise always to offer affordable, professional, and friendly service that we will do right every time.
Power Clean Pressure Cleaning takes pride in knowing a thorough roof cleaning is serious work. Living in Delray Beach, FL, can be a wonderful thing. Unfortunately, the same environment we love is pretty harsh on our roofs.
Searching for Delray Beach
Roof Cleaning Near Me?
In addition, roof washing is essential to clear your roof of contaminants and other unwanted substances like dirt, grime, twigs, mildew, and anything else that has accumulated or flown onto your roof. Other advantages include; improving the exterior appearance of your home, saving the cost of repairs, increasing the value of the property; and through our biocide treatment, your roof is protected from further wear and tear. Failing to take care of your roof would only result in extra cost and energy for repairs, and we are sure you don't want to go through that stress. It's evident that the benefits of roof cleaning greatly exceed the expense of giving your home's roof the required maintenance in the long run.
However, hiring a pressure or roof cleaning company can be a real headache. That's why we make every effort to make the process as easy as possible for you. Our goal is to make the process simple and the results powerful.
Furthermore, serving as Delray Beach roof cleaning experts for over 25 years, we know this area and the challenges we face in terms of mold and mildew. Give our team of roof cleaning experts a chance to show you what professional cleaning looks like.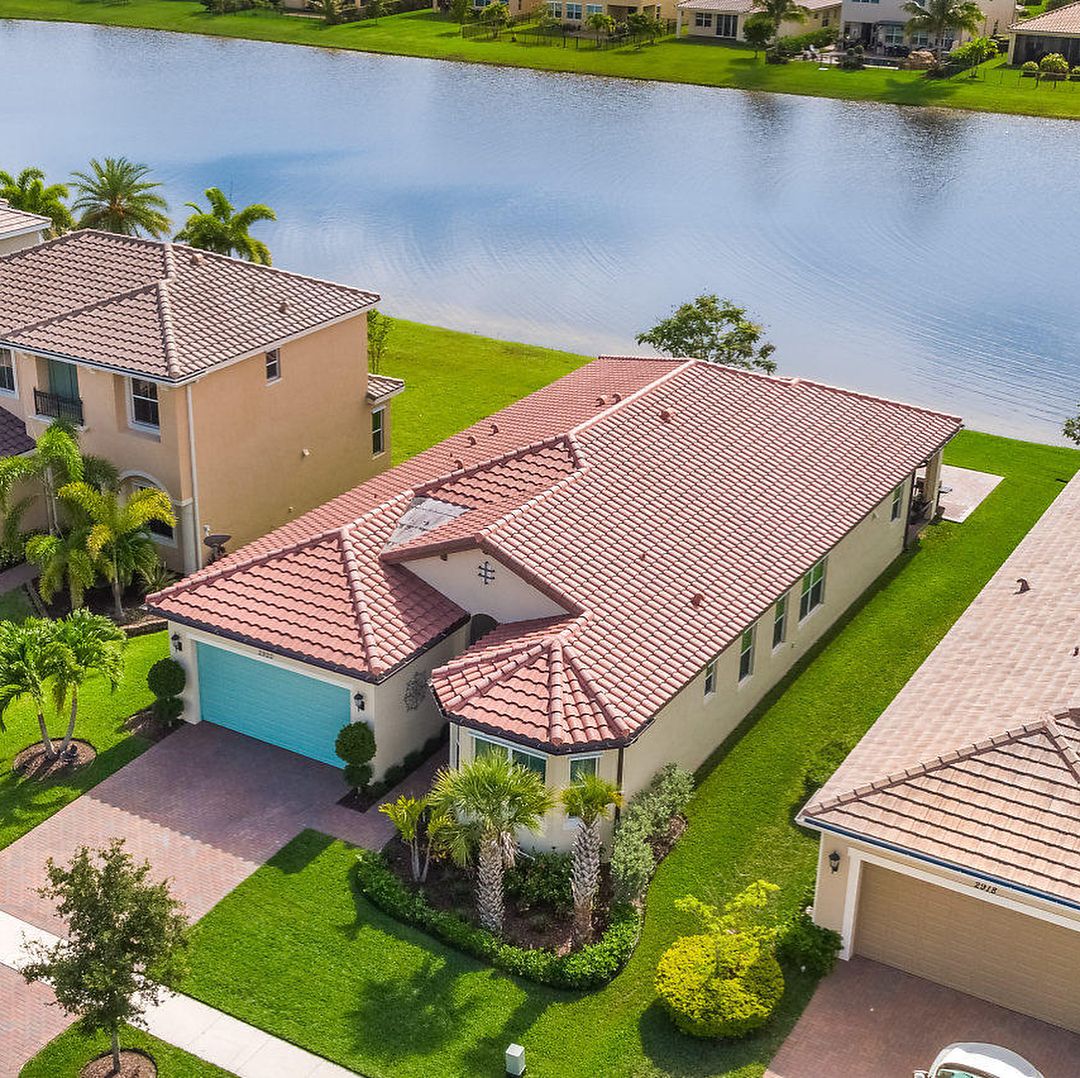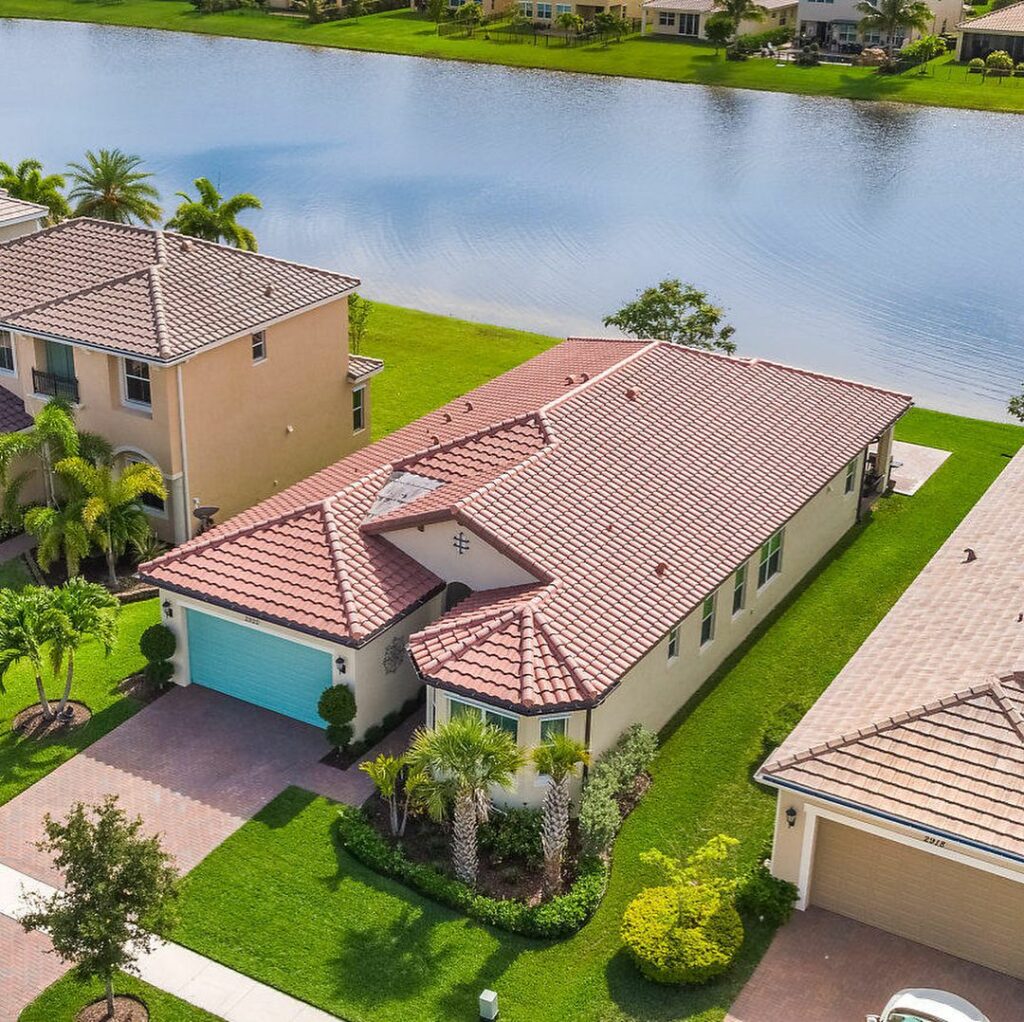 Powerful Results Guaranteed!
Expert Roof Washing Delray Beach FL Residents Trust
It is our job to earn your business and work with your budget.
Up to...
***First Time Clients Only!

Just Click "Get A Quote!"
Call Today for Roof Washing
in Delray Beach, FL!
Restore your soul in Downtown Delray Beach. Beloved by locals and visitors, our enchanting Village by the Sea offers a two-mile stretch of pristine, family-friendly beach that's steps away from the eclectic restaurants, boutiques, art galleries, bars, and restaurants line Atlantic Avenue. If you're craving a return to laughter, fun, and lasting connections, start planning your visit to Delray Beach today. We're here when you're ready to get away.
When you need Delray Beach roof cleaning near you, give us a try, and we bet you won't regret it. Our experienced, attentive team pays extra attention to details to achieve your desired result. Don't hesitate to contact a Power Clean Pressure Cleaning representative in Delray Beach, FL, if you want more information about roof cleaning near you. We always offer free estimates for a potential project, and we would be delighted to hear from you soon!