Powerful Results Guaranteed!
Roof Cleaning Ocean Ridge FL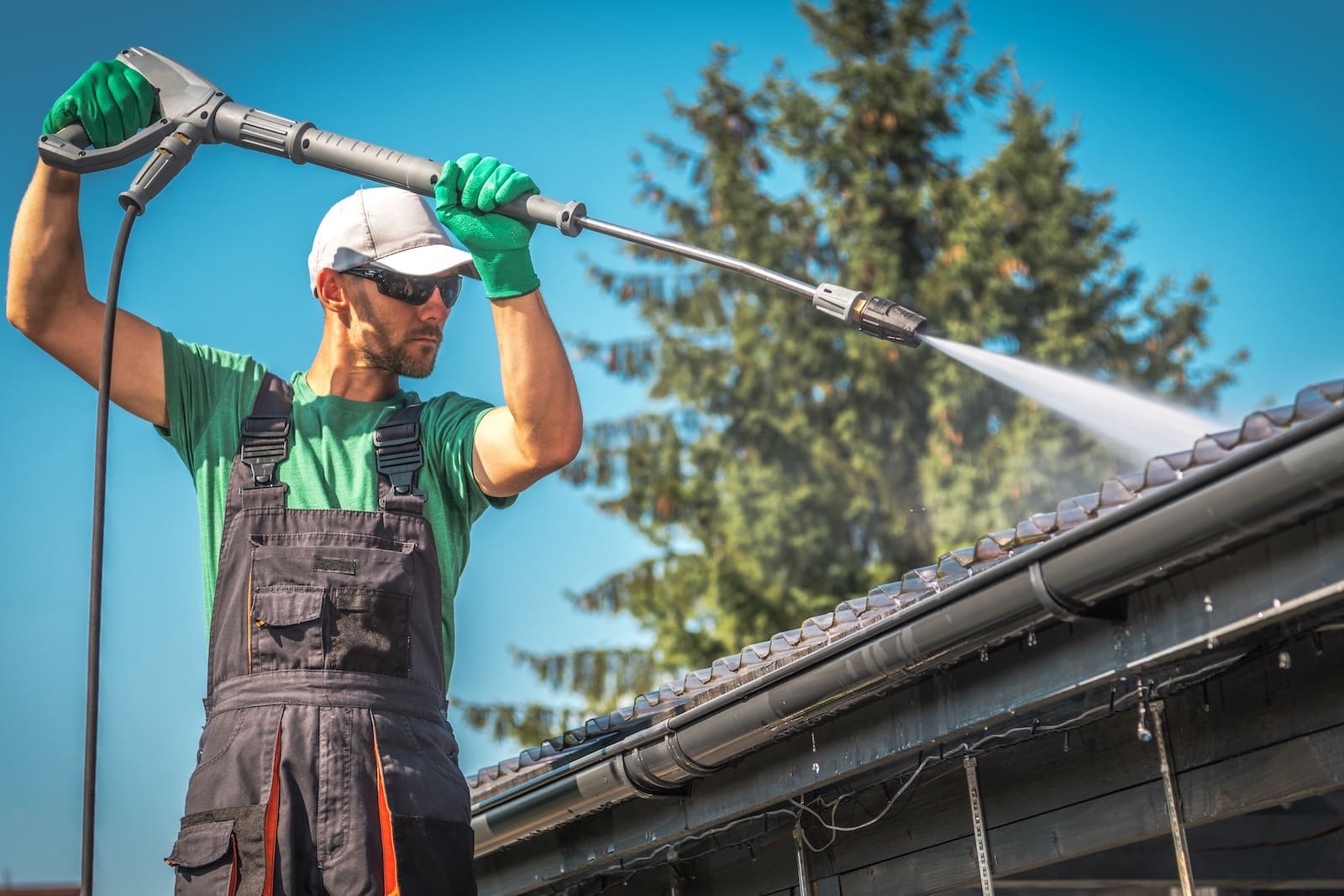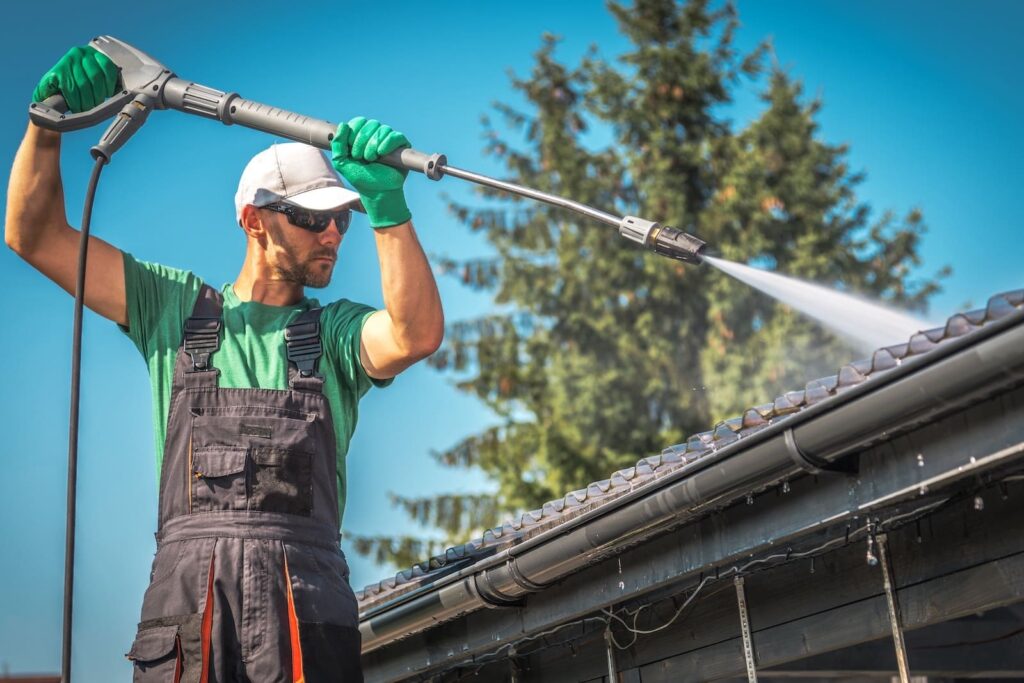 Top-Rated
Roof Cleaning in Ocean Ridge
Originally known as the Town of Boynton Beach, this town situated just twenty minutes away from Palm Beach was later changed to be named Ocean Ridge. Ocean Ridge, FL, is now well-known for its relaxed, tropical lifestyle, and there are many retirees who are currently living here. Whether you want to swim in the ocean or play beach volleyball down the street, Ocean Ridge, FL has it all. And, with crime rates 35% lower than the national average, this town is ideal for families relocating here with children. 
As is common when living in a coastal environment like Ocean Ridge, Florida, there are unique challenges when it comes to maintaining the condition of your roof. The combination of high humidity, salty air, and strong UV radiation from intense, direct sunlight, can all contribute to the buildup of mold and dirt on your roof. The presence of moisture and frequent high humidity creates the perfect environment for mold and mildew to grow. This is why many homeowners in south Florida deal with mold related issues. Unfortunately, molds will slowly but surely damage the roof of your house by slowly breaking down the external roof material resulting in cracks, tears, and holes. This eventually can deteriorate and break down the surface of your roof over time, and start exposing the inner parts of your house to the elements, as well as unwanted pests. Regular roof cleaning is important to ensure the longevity and structural integrity of your roof, especially as an Ocean Ridge, FL resident. As an added bonus to routine roof cleaning, a clean roof can improve the energy efficiency of your home and enhance its curb appeal.
Searching for Ocean Ridge
Roof Cleaning Near Me?
If you live in an area with high humidity and strong year-round sunshine, it is important to choose a roof cleaning company that uses the appropriate cleaning methods and solutions to thoroughly clean, and prevent further damage to your roof. Of course, if you're going to entrust the well-being of your home and family to a professional roof cleaning service, you want to make sure you're working with the best. If you've tried other roof cleaning services in Ocean Ridge, FL and have been left feeling unimpressed, your search for a better solution is finally over! If you want the best roof washing company in Ocean Ridge, look no further than Power Clean Pressure Cleaning! We are a top-rated roof cleaning company who have built a reputation from our high-quality roof cleaning services. We have a highly trained and qualified team that is committed to cleaning your roof to the highest standards, making it look brand new no matter how many years it's been battling the tough Floridian weather. Our team has years of experience in the roof cleaning industry, and we have worked on all types of roofs, including large commercial properties. We know what it takes to get your roof looking its best. For example, we understand that with tile roofs, a specialized care is required, and our team has the expertise and equipment to get the job done right. We use a combination of pressure washing and soft washing with eco-friendly detergents to clean tile roofs effectively and without causing any damage.
Our top priority is safety, so we take all necessary precautions to protect your property, and our team. To ensure a safe and successful job, we use the most up-to-date safety equipment and adhere to all safety guidelines. In addition, we offer affordable pricing to make our services accessible to all. At Power Clean Pressure Cleaning, we provide transparent pricing and will never surprise you with hidden fees or charges. We take customer satisfaction seriously, which is why as a homeowner in Ocean Ridge, you can rest easy knowing that we will treat your property with the same love and care that we would give our very own.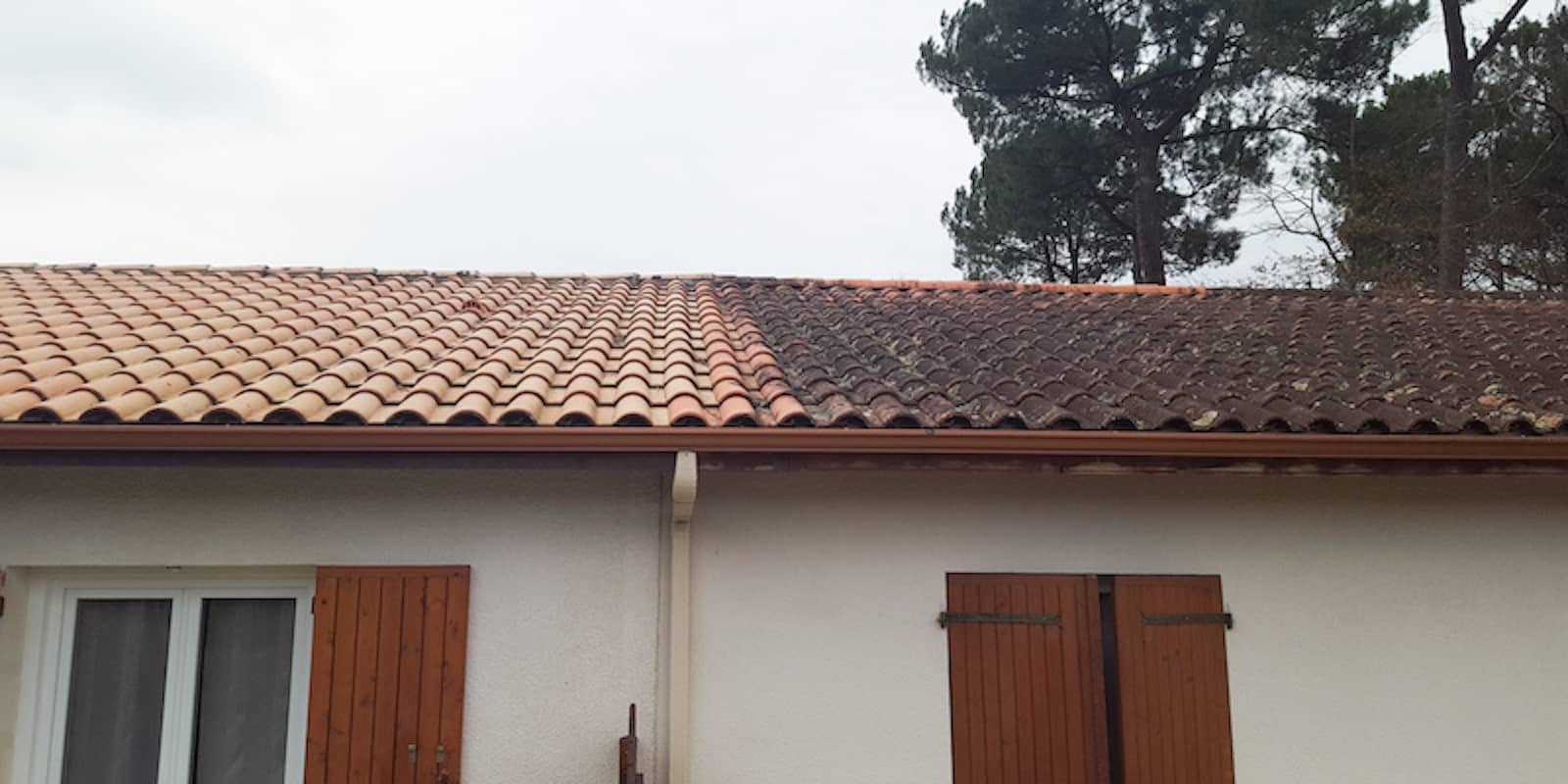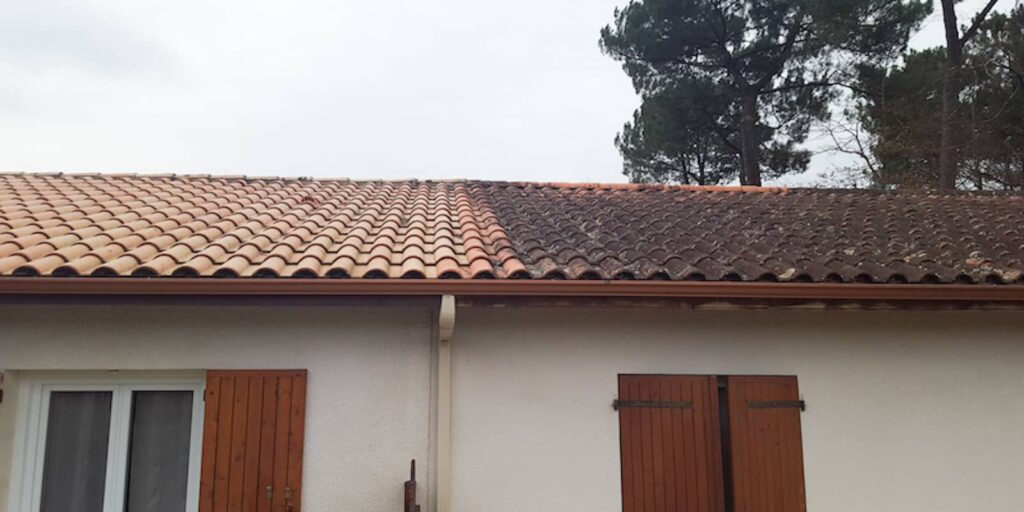 Powerful Results Guaranteed!
Expert Roof Washing Highland Beach FL Residents Trust
It is our job to earn your business and work with your budget.
Up to...
***First Time Clients Only!

Just Click "Get A Quote!"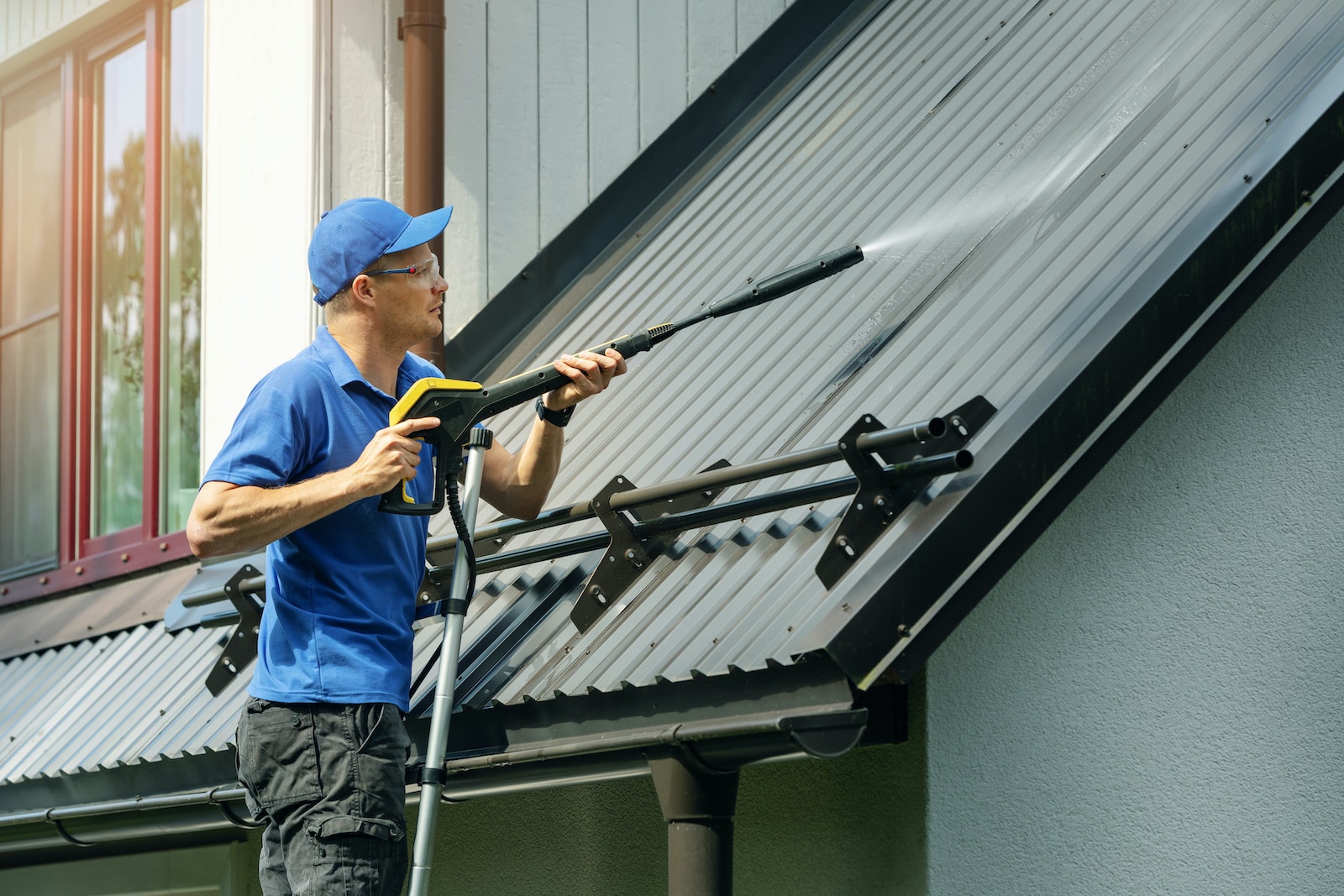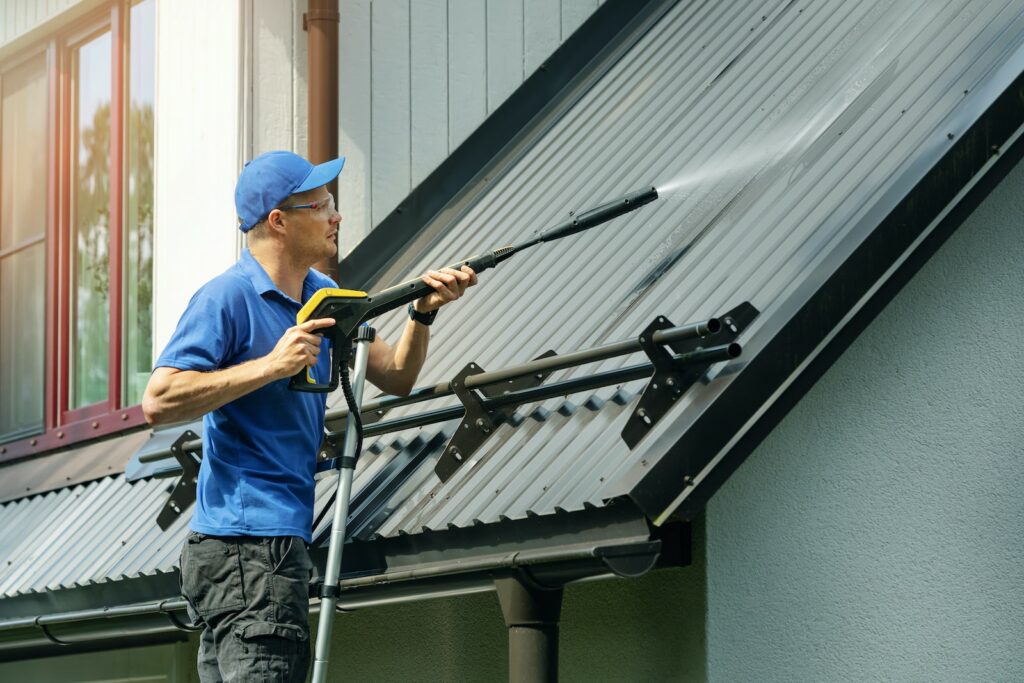 Call Today for
Roof Washing in Ocean Ridge, FL!
We are committed to maintaining the highest level of professionalism and provide you with exceptional service delivery. Our proactive team will arrive on time, communicate clearly and walk you throughout the cleaning process, and ultimately leave your property clean and tidy. Don't give harmful molds and mildews another day to snack away on your roof. Contact the top and most trusted roof washing companies in Ocean Ridge, FL, and experience the difference that comes from working with the best in the business. Join our other clients who rave about our roof cleaning services by starting off with requesting a complimentary quote. Visit our website, or give us a call, and our team would be happy to provide a quote for a roof cleaning service. Scheduling is quick and easy too, so don't wait to get your roof professionally cleaned today with Power Clean Pressure Washing and say goodbye to dirt, mold, and mildew!