Powerful Results Guaranteed!
Roof Cleaning Palm Beach FL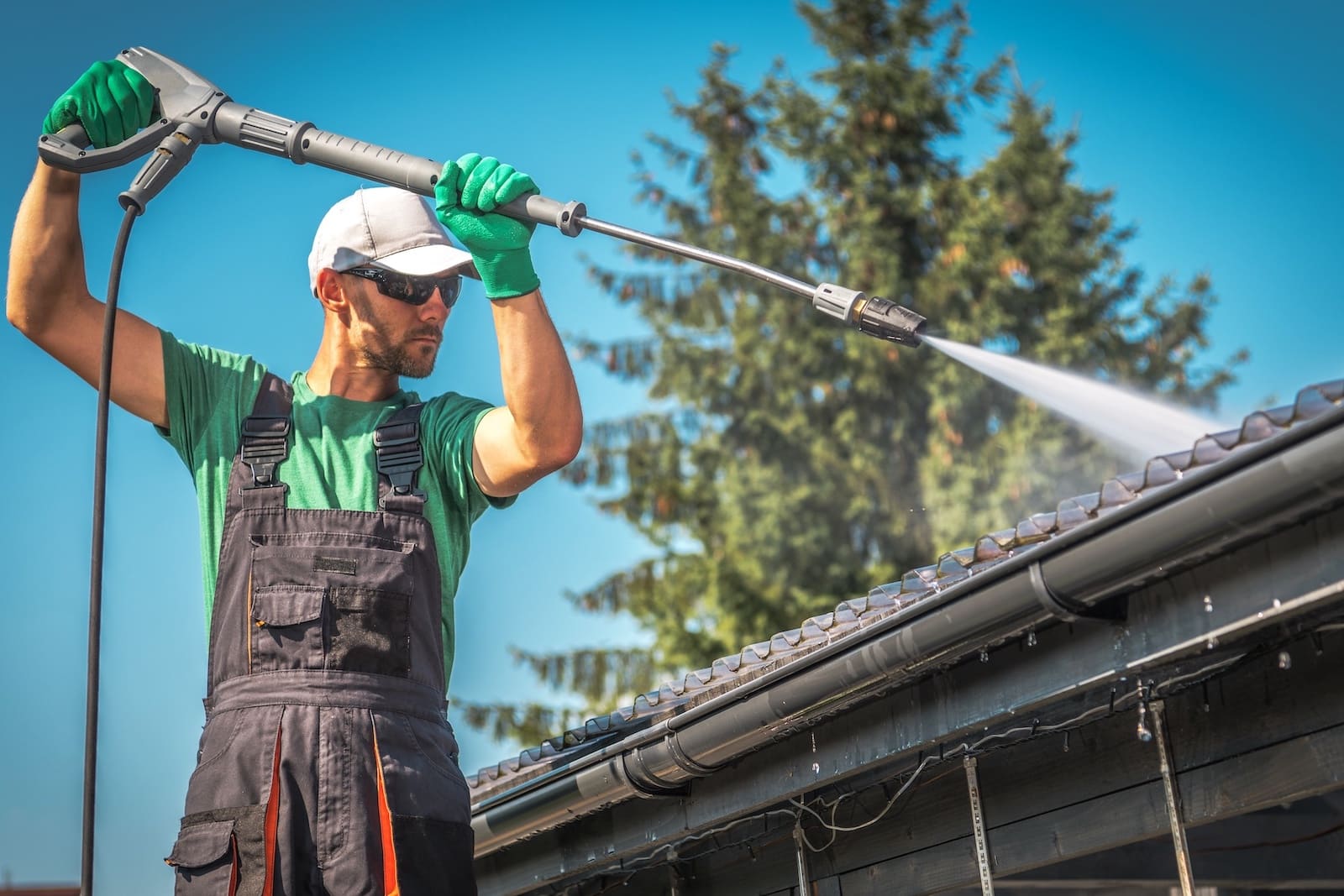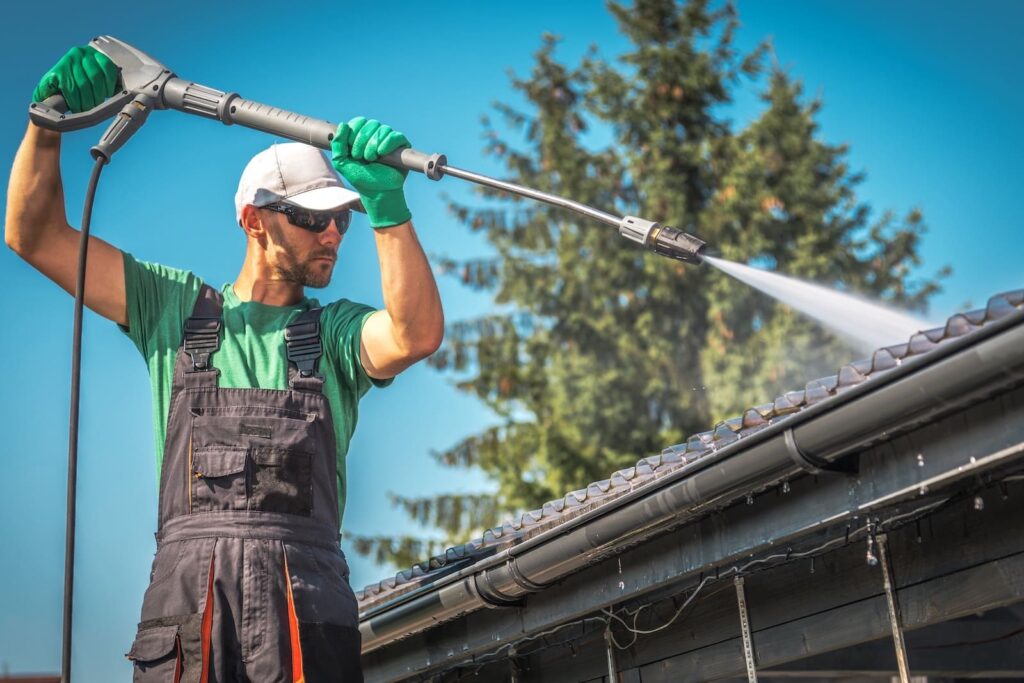 Top-Rated
Roof Cleaning in Palm Beach
Palm Beach is one of the easternmost towns in Florida, though the state's easternmost point is in Palm Beach Shores, just north of Lake Worth Inlet. The town is famous for its beautiful shoreline, lake inlets, and beaches, making it an ideal place for both full time homeowners and businessowners alike. The climate in Palm Beach, FL is quite tropical, with hot, muggy summers, and warm, drier winters. 62.3 inches of precipitation falls on average annually, with the majority falling between May and October. 
Like with most coastal towns in east Florida, Palm Beach residents often struggle to maintain the health and appearance of their roof. Due to Florida's frequent storms and strong winds, dirt and debris are blown into every nook and cranny of your house, and the damage that can cause will continue to expose your roof to further adverse weather conditions. The presence of moisture and water on the roof also encourage the growth of molds, algae and moss. Additionally, high temperatures can cause shingles to become brittle, making them more prone to cracking and allowing for water to seep into the roof and create the perfect environment for mold and moss growth. 
Searching for Palm Beach
Roof Cleaning Near Me?
As a resident in the beautiful, tropical climate of Palm Beach, FL it is crucial to pick a reliable and trusted roof cleaning company with a proven track record of success if you are thinking of getting your roof professionally cleaned. Some residents, though, opt for the DIY roof washing approach. Unfortunately, without proper training in roof washing techniques, as well as safety, washing your roof yourself can lead to some unwanted consequences. Not only are you more likely to damage your roof, but being in any high up place and working with water and pressure cleaners is just asking for trouble. We know that you love your home and want the best for your roof, and that's why you should choose to work with Power Clean Pressure Cleaning! We offer long lasting solutions to totally clean and prevent further damage to your roof. Power Clean Pressure Cleaning is the most top rated and trusted roof cleaning company in the entire Palm Beach, FL area. 
For our top-notch roof cleaning services, we bring the best-in-class techniques and equipment to clean and revitalize your roof. Our team is dedicated to cleaning your roof to the highest standards, making it appear as though it was just built. We have worked on a variety of roof types and have years of experience in the roof cleaning industry, our technicians can confidently clean any roof, regardless of size! At Power Clean Pressure Cleaning we guarantee your satisfaction and stand by the quality of our work. Our teams choose a soft washing roof cleaning approach because we feel it provides the most thorough and longest-lasting results, without risking unwanted damage to your roof. Using a pressure cleaner at close range is more likely to damage your roof than clean it. Most Floridian roofs put up with enough damage from Mother Nature, why make their job even more difficult! Soft-washing combines eco-friendly detergents to help break up dirt and other organic materials so they can be gently washed away with a low pressure water stream.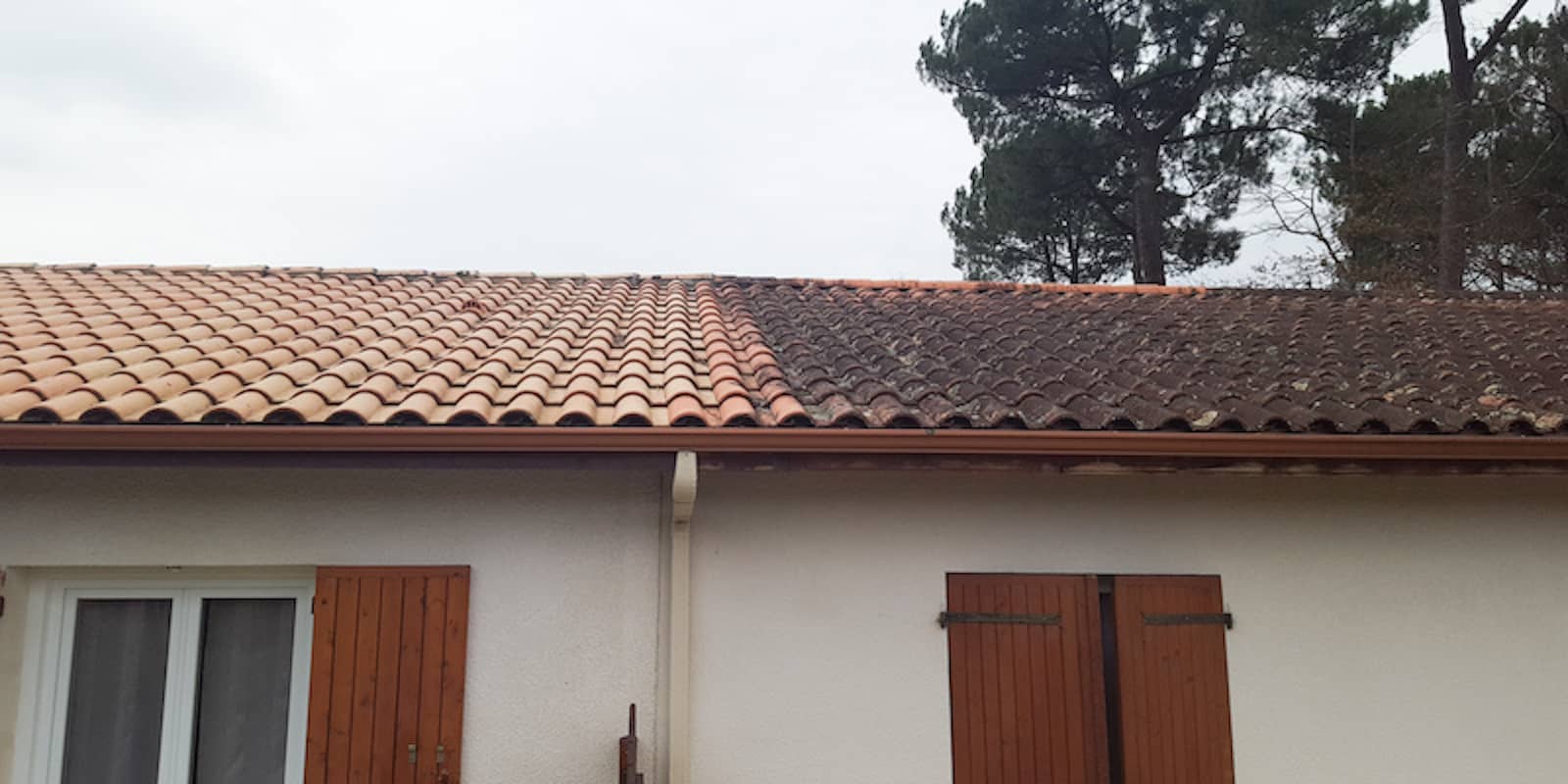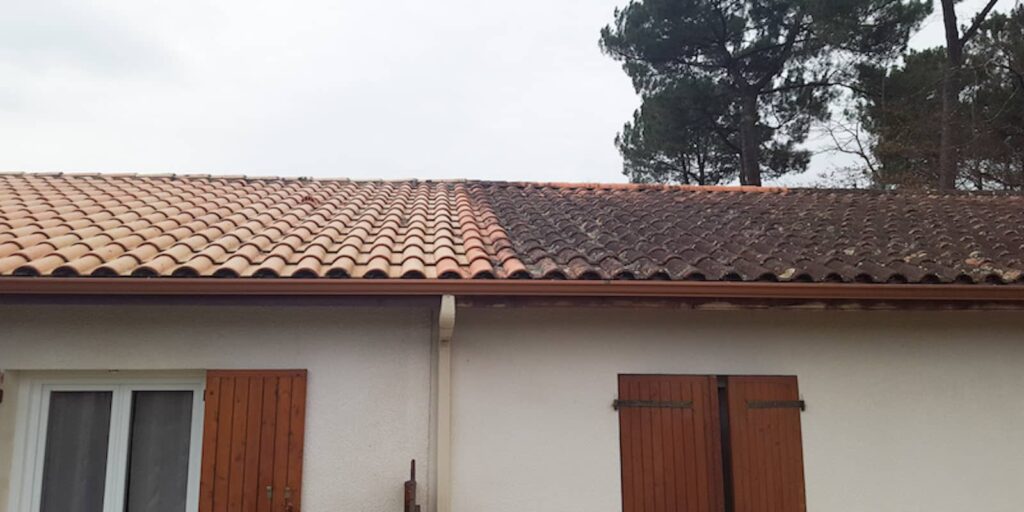 Powerful Results Guaranteed!
Expert Roof Washing Palm Beach FL Residents Trust
It is our job to earn your business and work with your budget.
Up to...
***First Time Clients Only!

Just Click "Get A Quote!"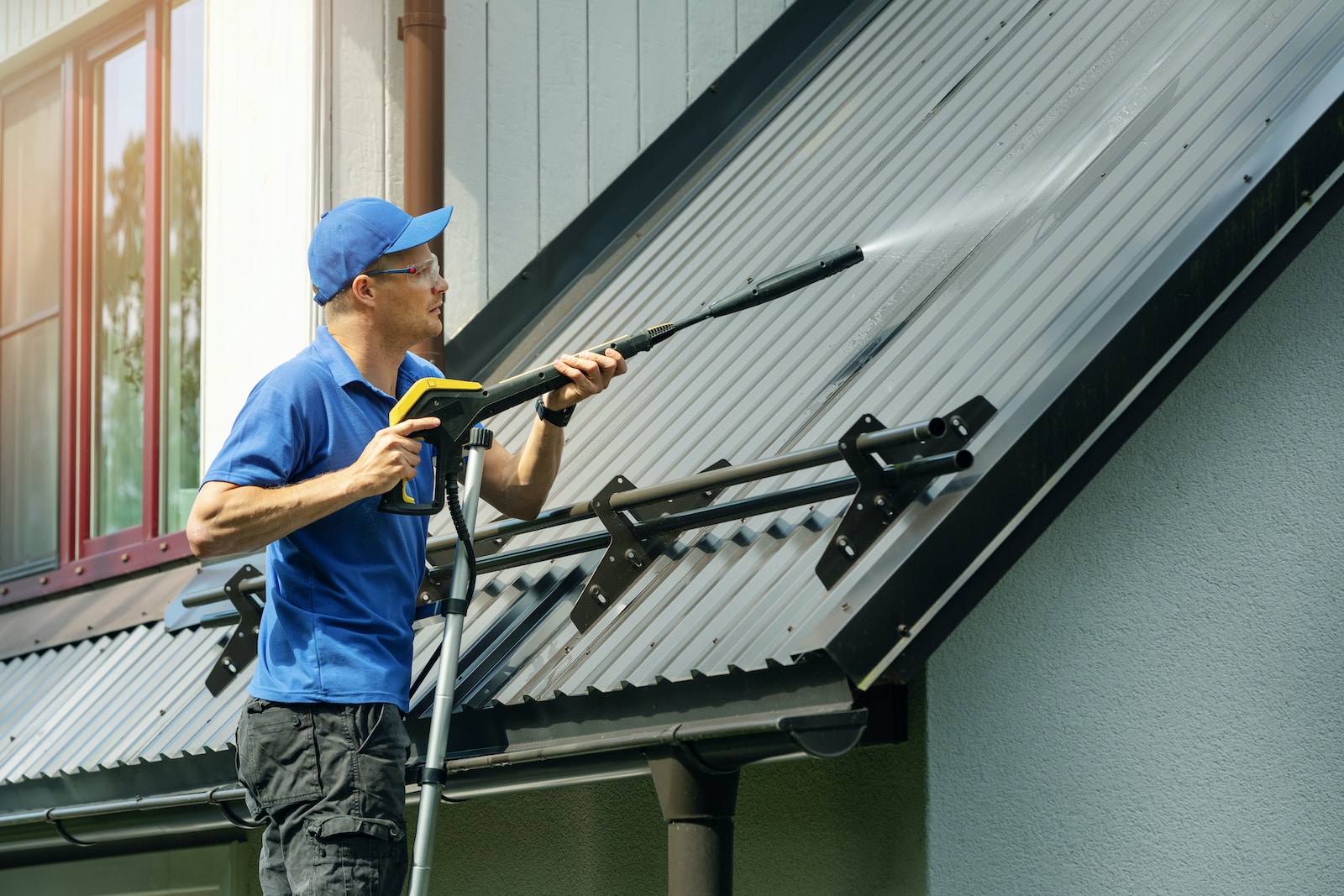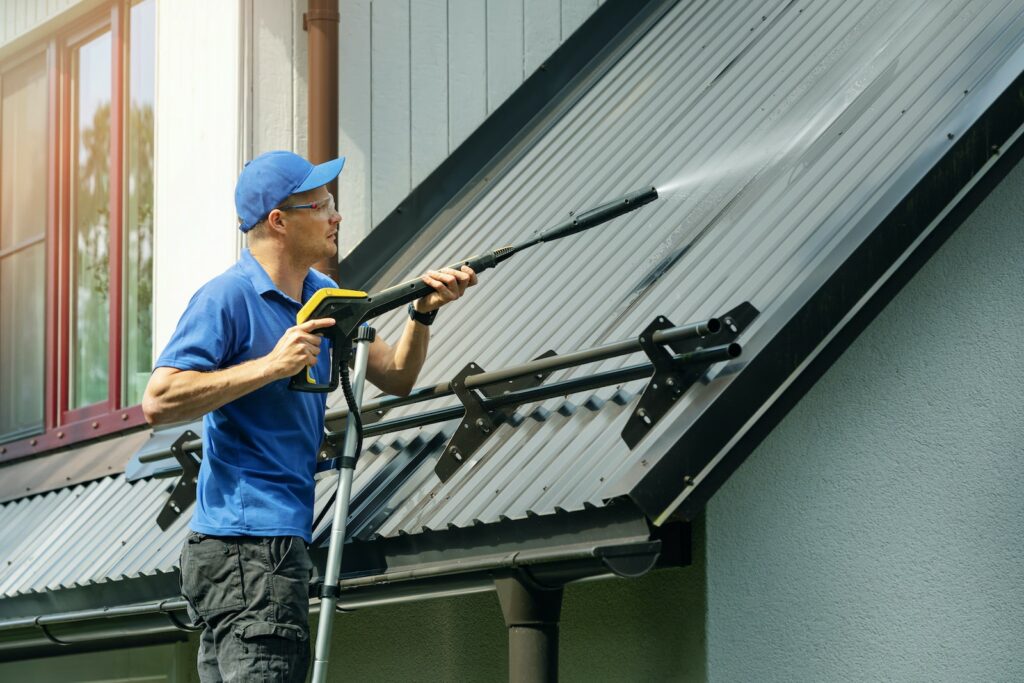 Call Today for
Roof Washing in Palm Beach FL!
Safety is our top priority at Power Wash Roof Cleaning, so we take all necessary measures to safeguard your family, your possessions, and our staff. We employ the most recent safety gear and follow all safety regulations to ensure a successful and safe job. In order to make our services available to everyone, we also provide competitive and affordable pricing. Power Clean Pressure Cleaning offers transparent pricing and never catches you off guard with extra costs or last minute fees. You will be able to maintain your roof's cleanliness and functionality without having to break when you choose to work with the best in the business! 
We pledge to uphold the highest standards of professionalism and provide you with a superiorly cleaned roof. Throughout the process, our proactive team will keep you informed of exactly how our team will be cleaning your roof, and we will leave your property so clean you'll wonder if we were ever there at all. Power Clean Pressure Cleaning is happy to offer new and existing clients free quotes on all services prior to committing to a cleaning. Visit us online or give us a call to request a free quote, book an appointment, or to ask questions about our roof cleaning or other services. Our team of professionals is standing by and we will be happy to answer any questions you may have. With our experience, professionalism, and commitment to quality, you can trust us to get your roof back to looking its best, no matter what the weather throws at it!