Powerful Results Guaranteed!
Roof Cleaning Parkland FL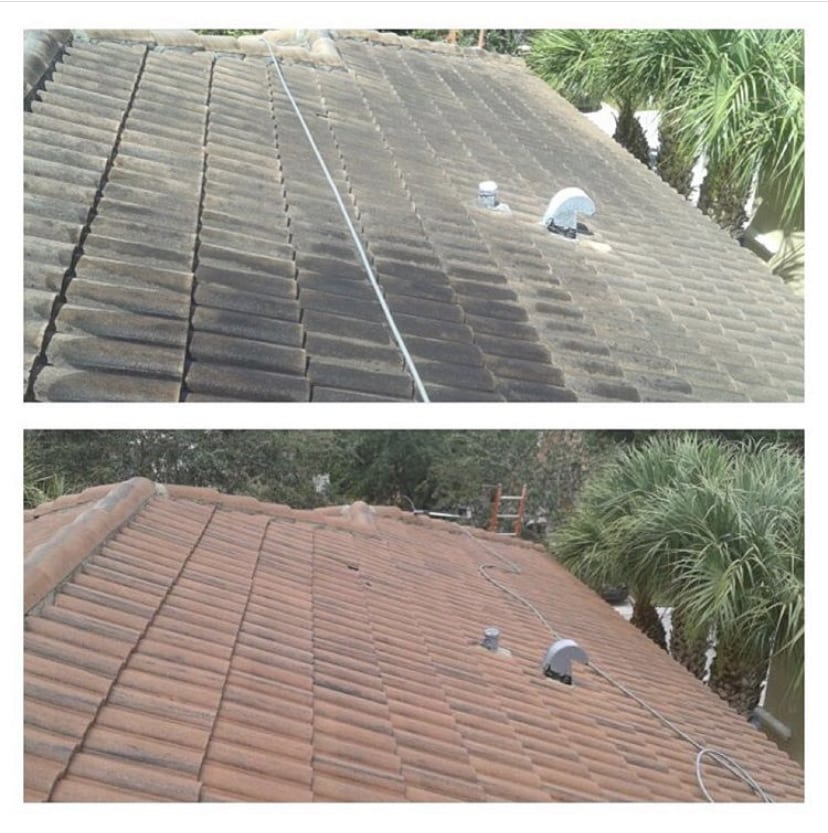 Top-Rated Roof
Cleaning in Parkland
Need Professional Roof Cleaning Services in Parkland, FL? If you're looking for the most comprehensive and professional roof cleaning services in Parkland, FL, this is just the page you're looking for!
Power Clean Pressure Cleaning is your readily available option for high-quality roof cleaning services. When it comes to your roof, you need a team you can trust that won't leave you flustered with a mess behind. And one that won't drain your pockets. That's why Power Clean Pressure Cleaning is here to help in Parkland.
We're the best pressure washing company around. We offer our services to residential and commercial clients alike. We have over 10 years of experience in the roof cleaning service industry – no other company in Parkland can compare!
Power Clean Pressure Cleaning Service provides professional roof cleaning services of the highest quality to the residents of Parkland. Regardless, we still remain committed to delivering you high-quality services in Parkland. Our goal is 100% customer satisfaction, so we do our best to accommodate all requests. This year we've seen more dirty roofs than ever due to weather and dust, and we've kept busy dealing with them!
If you have a dirty roof, you're probably worried about how it will affect the sanitation of your entire building. Your roof is far from being just an aesthetic element of your home; rather, it protects the entire dwelling from harsh outside elements and provides you with insulation and protection from the summer heat and winter cold.
Searching for Parkland
Roof Cleaning Near Me?
Consequently, a clean exterior makes your home look great, and it's also important to keep the roof clean and properly maintained. Otherwise, you can risk damage caused by water penetration. This is where you will find us, Power Clean Pressure Cleaning.
Our experts can remove dirt, algae, and mold safely and efficiently. We use eco-friendly products for a safe cleanup that won't leave any residue behind or damage to the surface. With us, you can be sure that your roof is always looking stunning!
When you let the dirt and grime build-up for too long, many problems can develop, including mold, algae, and an environment perfect for further damaging your shingles. With Power Clean Pressure Cleaning as your choice for roof cleaning in Parkland, FL, we prioritize cleaning your roof so that it stays that way.
Our process completes a full once-over of the entire surface area. It ensures that the top layer of your shingles undergoes intense scouring before we apply a fresh protective coating to seal everything in. It's a process that has helped countless other homeowners protect their roofs, and we'd like to do the same for you.
Aside from the intensive cleaning, we are professionals in power washing, gutter cleaning, and overall exterior maintenance. We keep your home or business looking its best because we take pride in our workmanship. All your house needs is a little TLC; you don't have to use over $500 billion to get it done.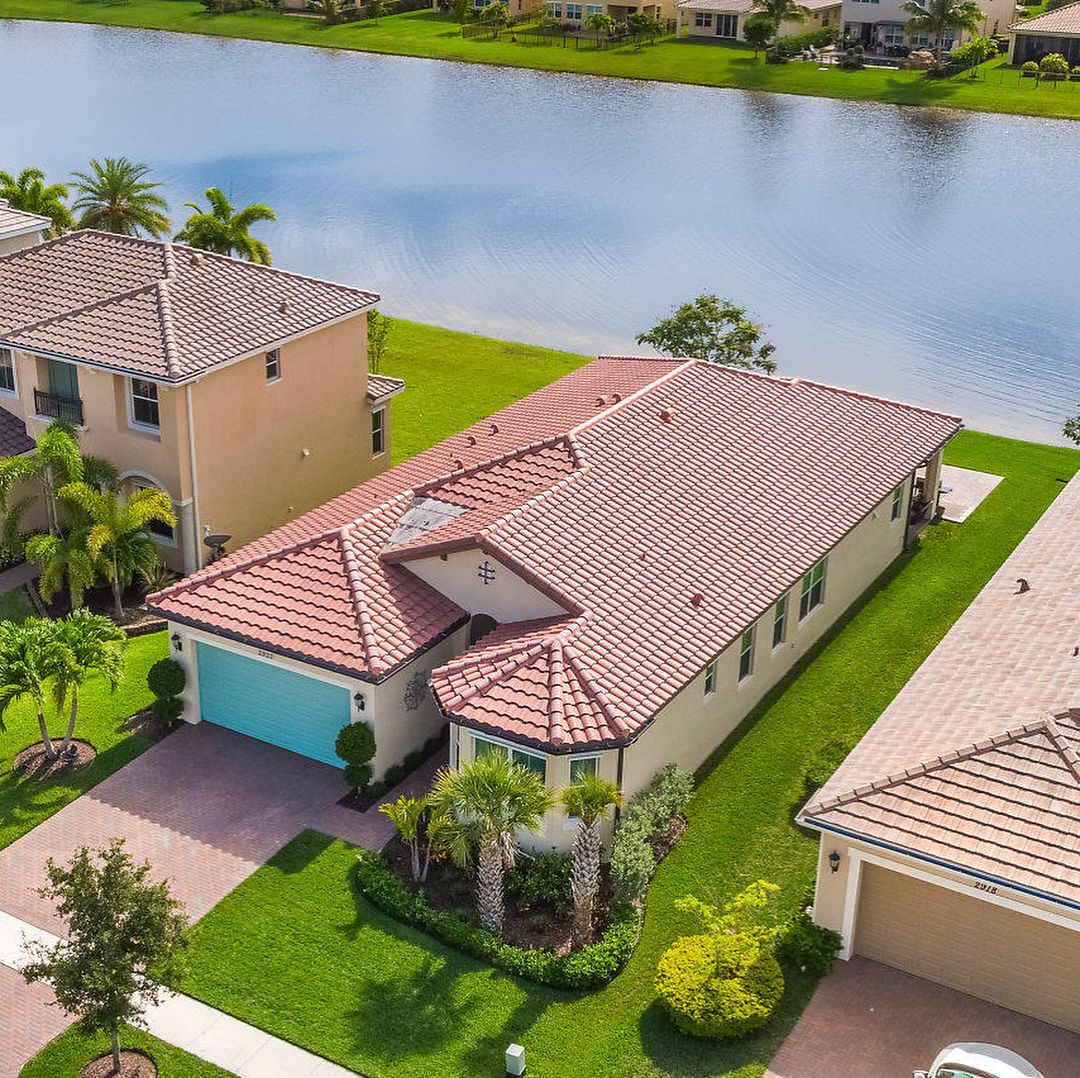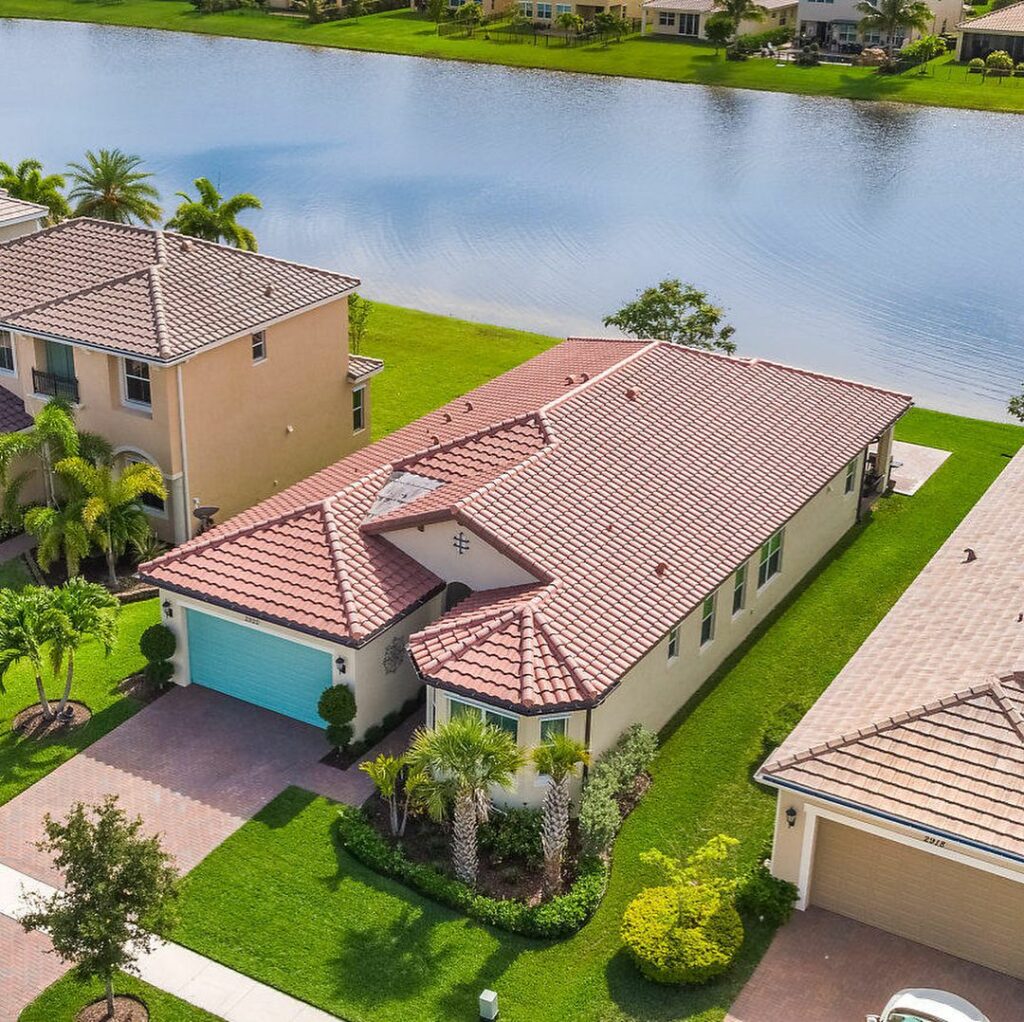 Powerful Results Guaranteed!
Expert Roof Washing Parkland FL Residents Trust
It is our job to earn your business and work with your budget.
Up to...
***First Time Clients Only!

Just Click "Get A Quote!"
Call Today for Roof
Washing in Parkland, FL!
We have seen it all at Power Clean Pressure Cleaning. If your roof is dirty, there will be unhealthy and dangerous mold, algae formations on your roof, repulsive greasy dirt, and stains on tiles, masonry, and walls. Allow the world-class cleaning experts at Power Clean Pressure Cleaning, Parkland, to bring the best solutions to your roof cleaning problems at the most affordable rates in all of Parkland.
Parkland has a large population of families and a moderate political climate. The suburban city is a mix of residential and commercial activity with enough opportunities and tourist attractions.
Roof cleaning can be a time-consuming and expensive process. You must research, get quotes, plan and then schedule the job. This is why our pressure cleaning service in Parkland stands out. We relieve you from this burden and focus solely on making your home or small business look clean new and shiny! Contact us at Power Clean Pressure Cleaning today to schedule your appointment! Schedule with us today!