Powerful Results Guaranteed!
Commercial Pressure Washing Royal Palm Beach FL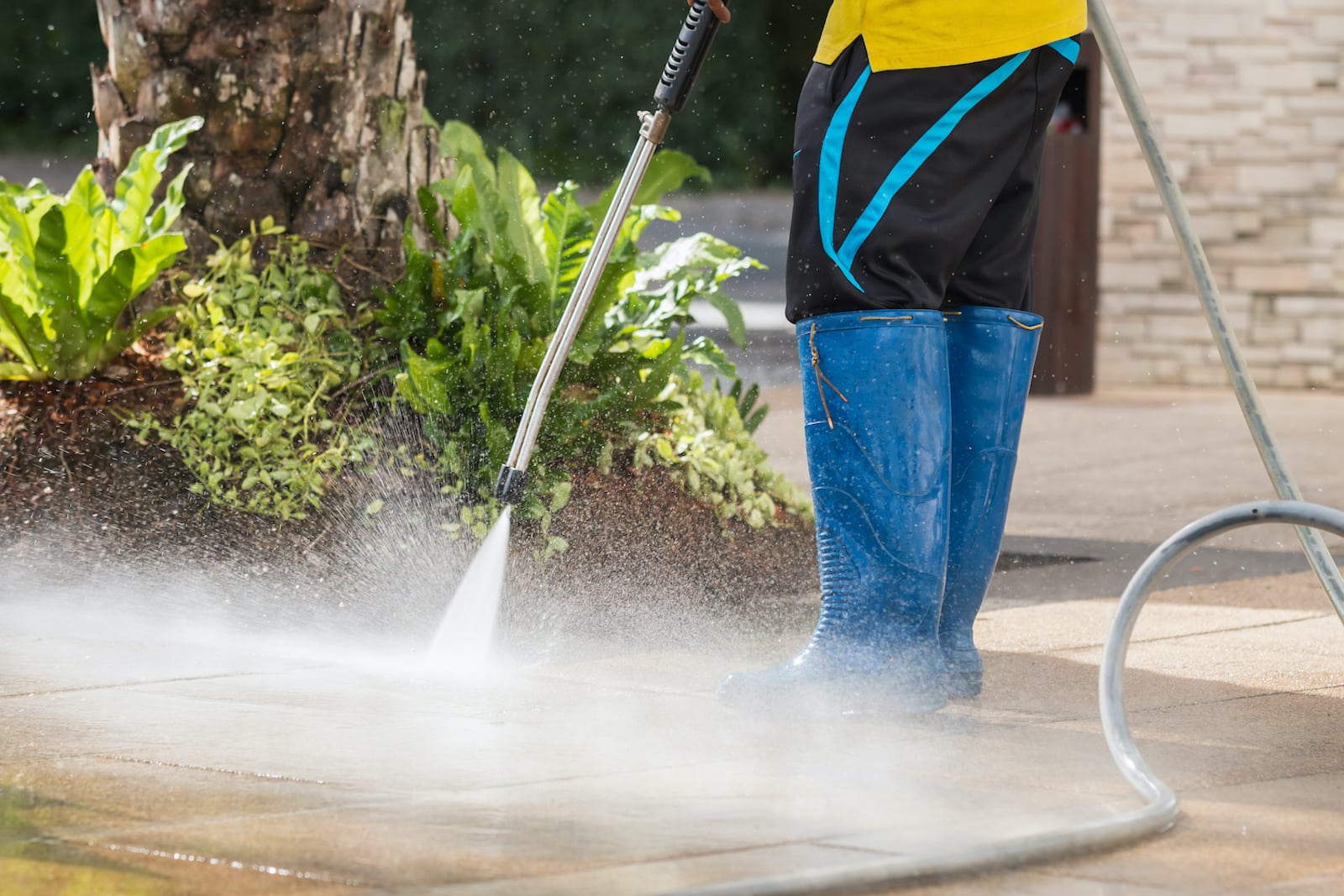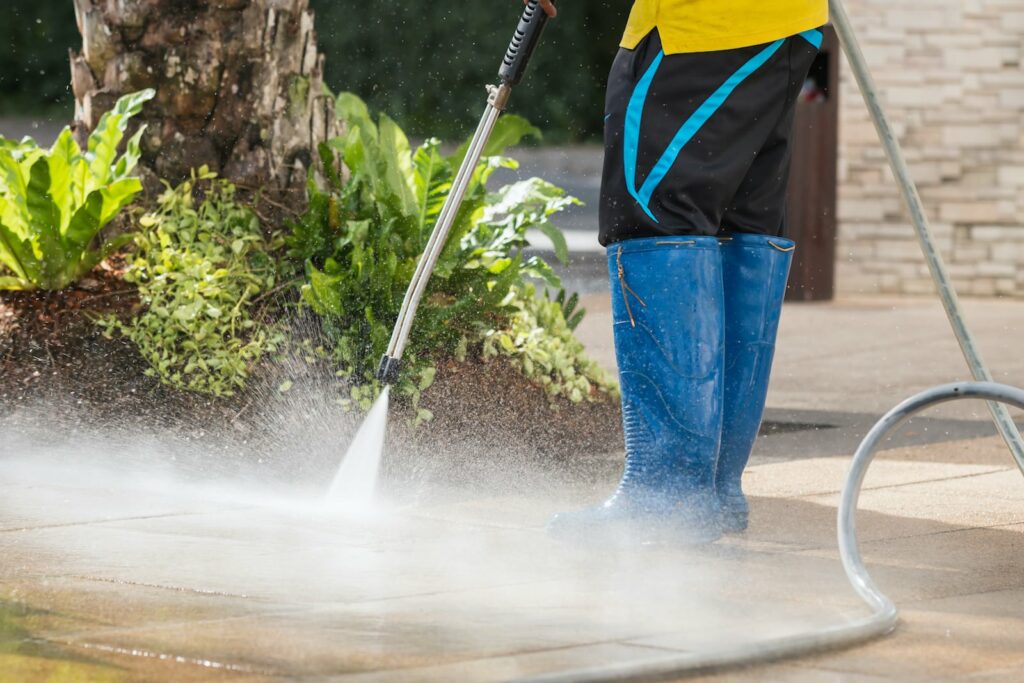 Top-Rated Commercial
Pressure Washing in Royal Palm Beach
Finding commercial pressure washing services in Royal Palm Beach, FL, can be difficult. With over 50,000 businesses competing for attention in Royal Palm Beach, sparkling exteriors are key to standing out from the crowd.
Look no further than Power Clean Pressure Cleaning! We've got you covered with competitive pricing and attentive customer service.  Roofs, patios, driveways, sidewalks, and other hard surfaces can quickly become covered with a thick layer of dirt. This grime is unsightly, unattractive, and unsafe. Would you want to shop in an unclean building? No
Our pressure washing services can help you save time on cleaning performance! Power Clean Pressure Cleaning is your first choice for pressure washing in Royal Palm Beach and surrounding areas. 
After decades of providing reliable pressure washing services in Florida to homeowners and business owners alike, we have perfected our craft. Our mission is to provide you with the highest quality clean at a price that won't break your bank account. When you hire Power Cleaning in Royal Palm Beach, you will be working with a staff that is not only friendly but well qualified to handle any job you throw at them!
We provide commercial pressure washing services in Royal Palm Beach. We have a team of experts who will take care of everything from the ground up. We'll ensure your building is properly prepped and cleaned so that you spend less time cleaning and more time enjoying the fruits of our work.
Furthermore, we specialize in providing the best HOA pressure washing in the Palm Beach, FL, area. We will solve your exterior cleaning issues on time, every time! We guarantee it with our 100% satisfaction guarantee! Save yourself the hassle of trying to unprofessionally clean your roofs, patios, sidewalks, and gutters, and let us take care of all that for you.
For most homeowners, pressure washing is necessary before selling a house. But it is worth calling us if you're opening a new business or just want to spruce up your commercial property. A clean exterior makes your business look well-maintained, associated with friendlier customer service and higher sales rates.
We make it our business to understand the importance of maintaining your business property.. Our strategy is very simple – we provide consistent value while never losing sight of customer service.
Let our quick and easy process reduce any fears of hiring a pressure washing service. Our power washers provide effective cleaning without damaging landscaping, asphalt, brick, or concrete — something even the pros have trouble guaranteeing!
Searching for
Commercial Roof Cleaning Near Me?
When your company needs a pressure cleaning service provider, you must find the right team to do the job. Your options are vast, and there's just not enough time in the day to search them all out. And if you don't, you could end up with poor-quality pressure washing results – which means more work.
Try Power Clean Pressure Cleaning. We provide customized solutions for commercial pressure washing and HOA pressure washing needs. Our professional cleaning crews provide services that range from pressure washing siding and roofs to driveways, parking lots, and other pavement – waterfronts, docks, and more!
We use a precise balance of heat and water pressure to dissolve grease and oils without using chemicals and additives. Imagine having a perfect-looking facility with no more worries or hassles over maintenance costs thanks to our fully bonded pressure washing service that handles everything while you sit back and relax.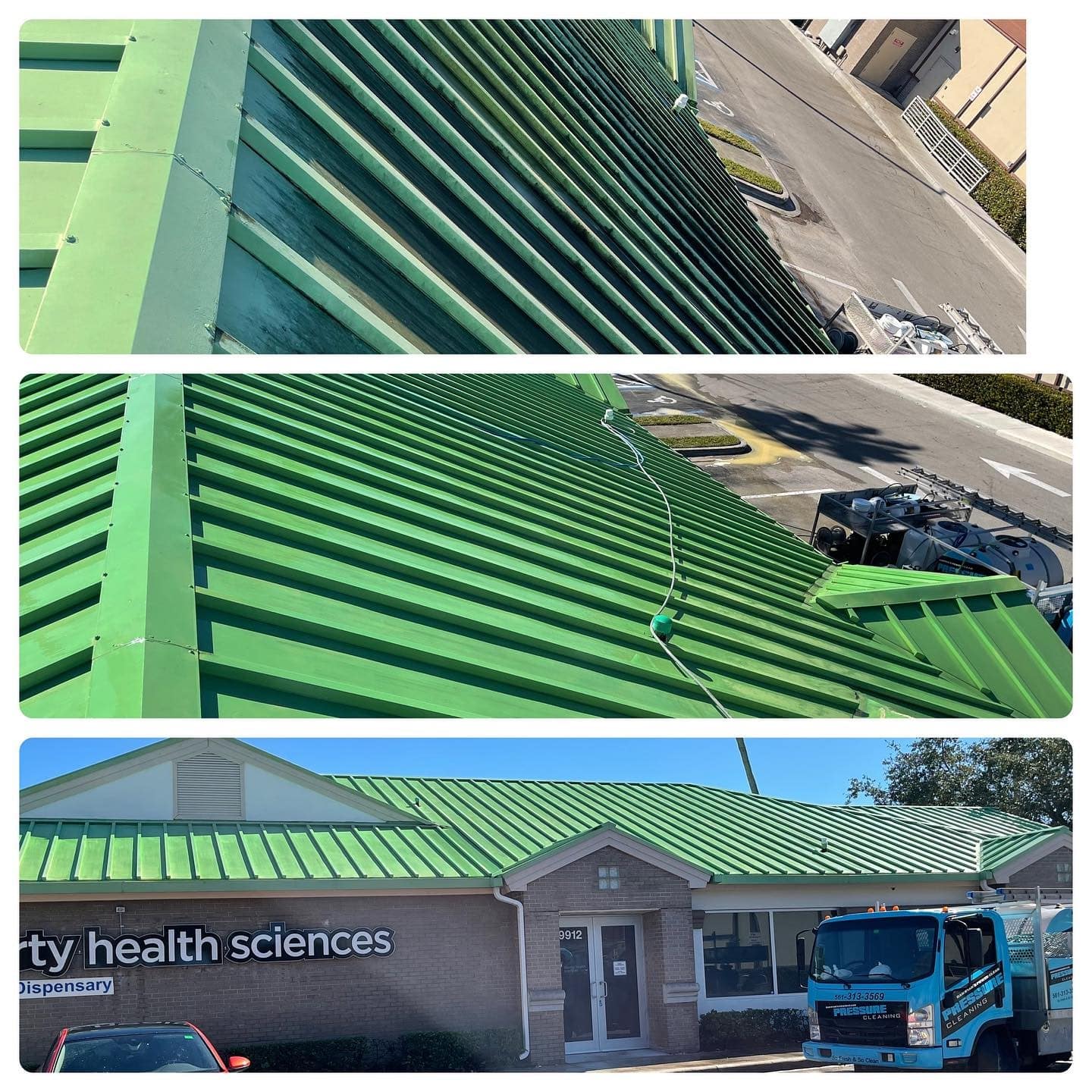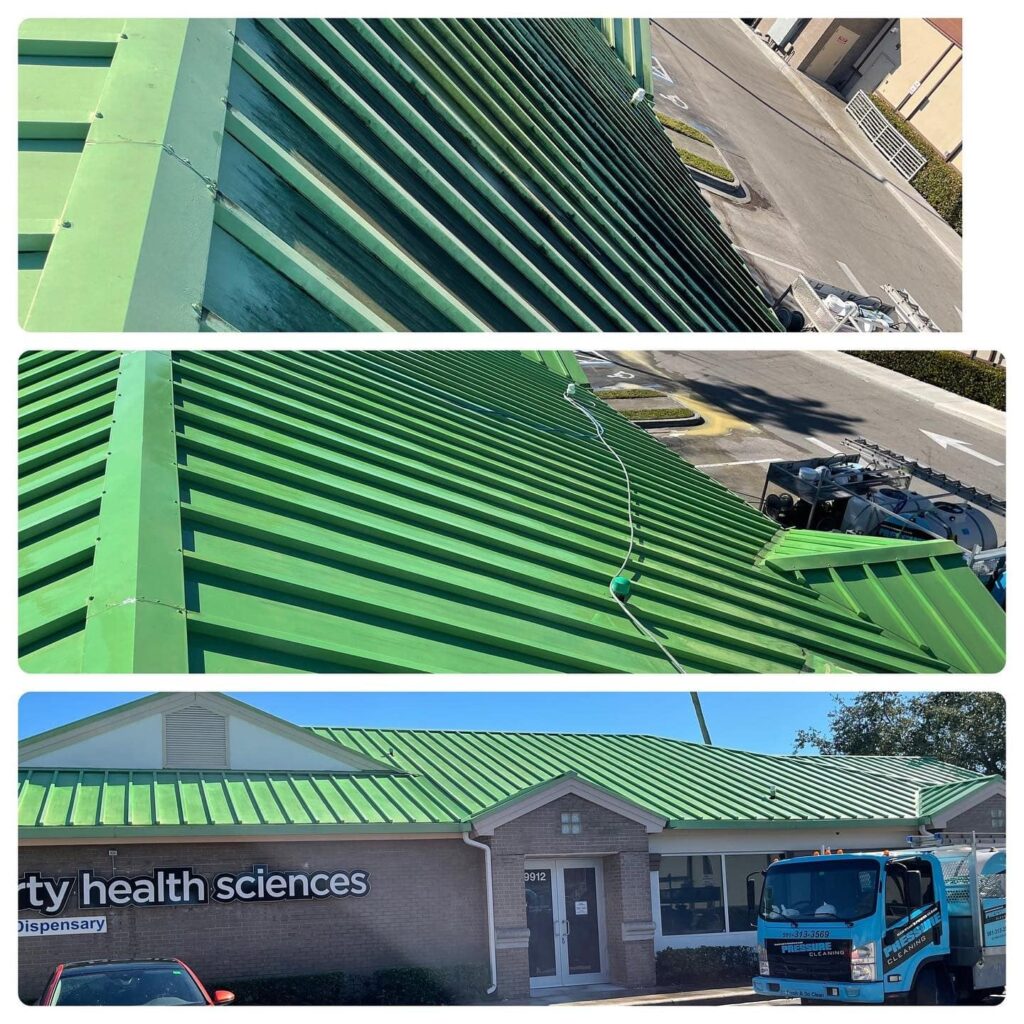 Powerful Results Guaranteed!
Expert Commercial Roof Cleaning Royal Palm Beach FL Residents Trust
It is our job to earn your business and work with your budget.
Up to...
***First Time Clients Only!

Just Click "Get A Quote!"
Call Today for HOA
Pressure Washing in Royal Palm Beach, FL!
Royal Palm Beach is a village located in Palm Beach County, Florida, United States. The village has a diverse economy with various industries, including healthcare, retail, hospitality, and education.
No matter what business owner you are, a small local retail shop or a large national chain, there's just something about a building that increases your commercial appeal. Whether it's to keep the dust from getting out of hand on the stacks of merchandise or to get rid of graffiti. There's nothing quite as satisfying as seeing a building looking crisp, clean, and new again.
Get Power Clean Pressure Cleaning on your side today and watch how fast we can turn last season's worries into this year's money-making gains.  As top-rated pressure cleaning experts in Royal Palm Beach, FL, we're confident we will provide a solution you'll be happy with.
Call our professional team today with power pressure cleaning services in Royal Palm Beach, FL, to help you achieve top-quality commercial cleaning results! We save your business time and money while raising the value of the premises. Why not get in touch with us today?