Powerful Results Guaranteed!
Pressure Washing Royal Palm Beach FL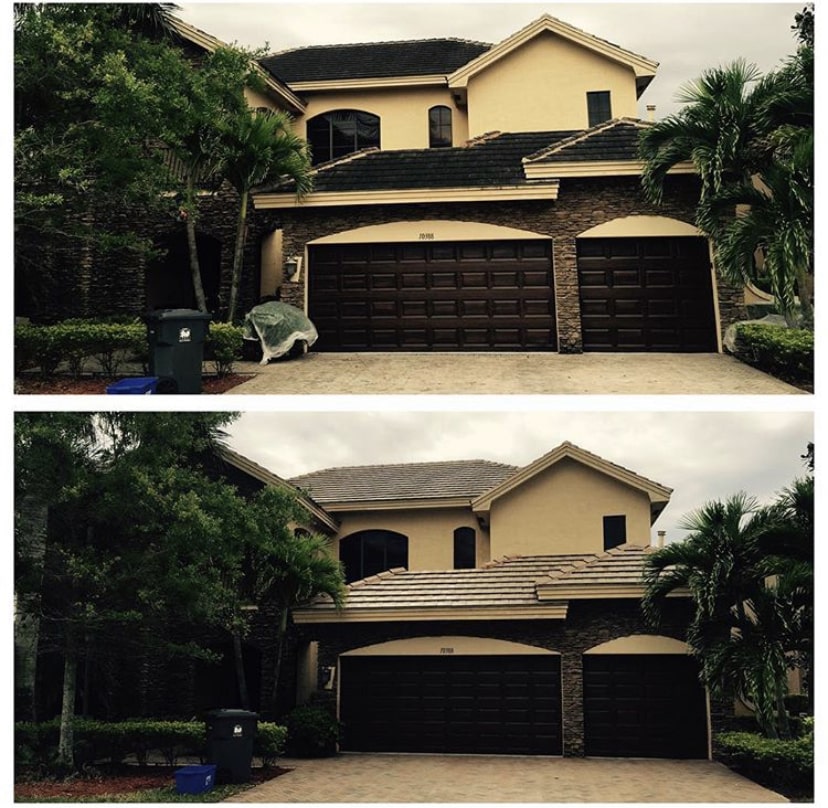 Top-Rated Pressure
Cleaning in Royal Palm Beach
Ready to get pressure cleaning services that won't hold you back? Power Clean Pressure Cleaning is right beside you in Royal Palm Beach. Carpets, tiles, and roof shingles become filthy over time. You know it. We know it. That's why we exist. 
Power Clean Pressure Cleaning is the crew who wants to help make your home or business look good again. No one likes living in a dirty home or working in an unkempt office. Ugly stains on carpets, black grime on walls, and algae growing on skylights can all be avoided with timely pressure washing.
So, hire us to clean any surface at your premises, including driveways, pools, patios, and walls. And if you need roof cleaning services, we'll do that too! Get quality only for professional pressure washing in Royal Palm Beach, FL.
We have been the name-brand leader in pressure washing for nearly 20 years. Our service offers so much more than just your basic washing. We scrub stains from concrete and roofs, sanitize and seal everything from bathrooms to fences and leave behind an inviting shine-glow that's like a facelift for your house.
Choose Power Clean Pressure Cleaning, your local expert. We provide you with the most comprehensive package available to ensure a job well done and a sparkling result. Our specialists have over 15 years of experience in the field, so you can rest easy knowing you're in safe hands.
Is your driveway dirty? Does the roof need a cleanup? Power Clean Pressure Cleaning is your number one solution! We know you are too busy to spend your precious time cleaning the exterior of your home or business. You can keep your home or business clean by investing in pressure cleaning services with Power Clean Pressure Cleaning in Royal Palm Beach, FL.
Our top-rated, professional technicians use a state-of-the-art cleaning system developed to remove dirt from surfaces. We give you that power clean you need. We are a trusted Royal Palm Beach pressure cleaning company, serving the whole of Florida with high-quality services at fair prices. You can hire us for a wide range of services like roof washing, driveway washing, power washing, gutter cleaning, and so on.
Searching for Royal
Palm Beach Pressure Cleaning Near Me?
You don't need to spend hours scrubbing. Let our professionals do it for you!  Power Clean Pressure Cleaning is the top-rated pressure washing company in Royal Palm Beach. Trust us for the power-cleaning services you need most. Our Royal Palm Beach, FL, power-washing experts help you remove dirt and grime faster than ever before, so you don't have to worry about it any longer.
We take pride in a job well done and have the best reputation for quality pressure cleaning in the neighborhood. If you need us for roof cleaning, deck restoration, pressure washing, or any other of our services, we are yours to help 24/7.
Royal Palm Beach is a village in Palm Beach County, Florida, United States. It is approximately 15 miles inland from the Atlantic Ocean and 12 miles west of West Palm Beach. According to the United States Census Bureau, the population of Royal Palm Beach was 39,817 as of the 2020 census.
If you're looking for high-quality pressure cleaning services in Royal Palm Beach, you need someone you can trust. Many companies offer to clean your surfaces, but knowing who will do the job right on the first try is hard.
Get to know Power Clean Pressure Cleaning today! Our power washers come with various features that make them easy and comfortable to use, including lightweight tanks, nozzles, and trigger guns – some of which are spray-free. There's no need to inconvenience yourself when we can do all the work for you.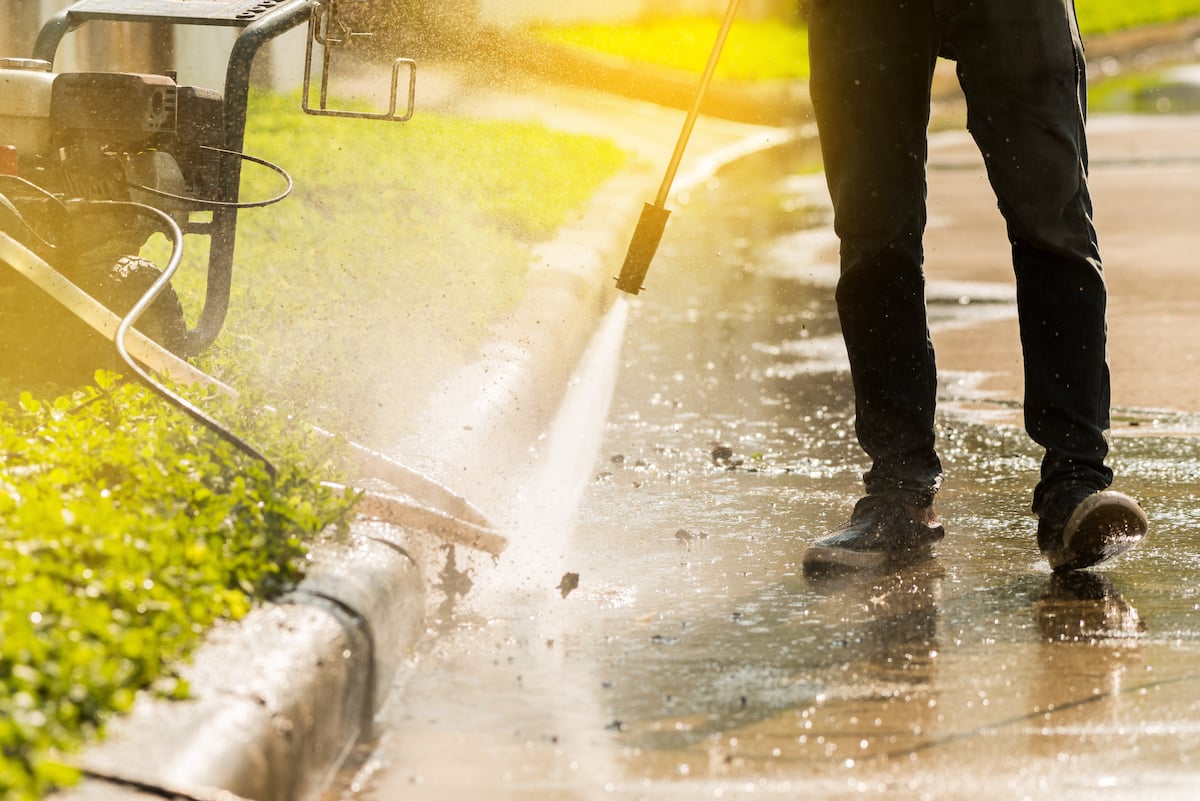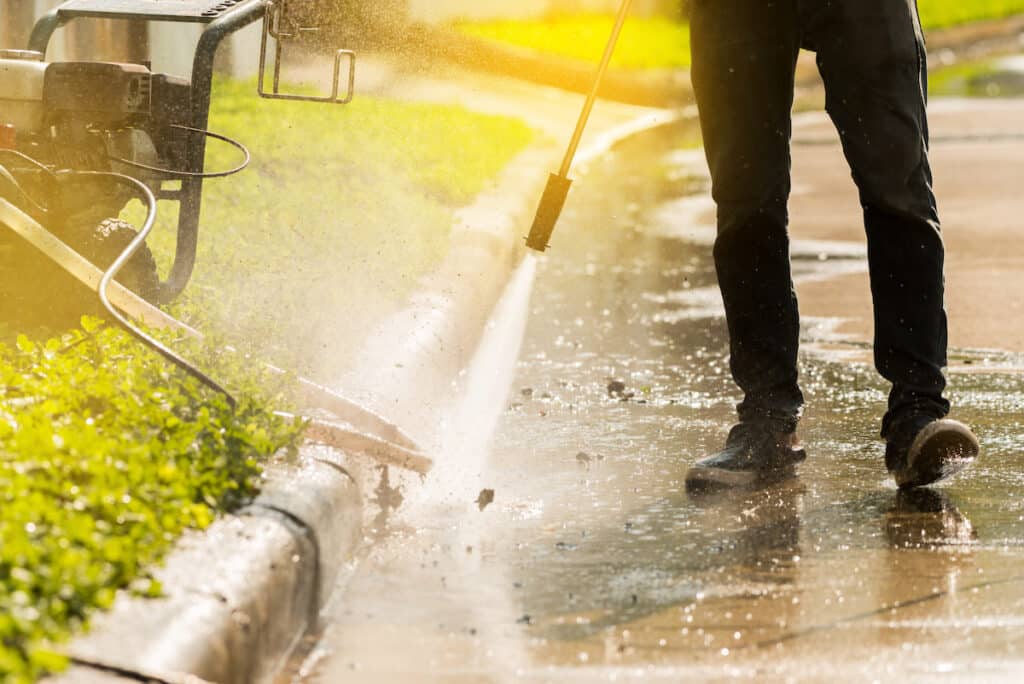 Powerful Results Guaranteed!
Expert Pressure Cleaning Services Royal Palm Beach FL Residents Trust
It is our job to earn your business and work with your budget.
Up to...
***First Time Clients Only!

Just Click "Get A Quote!"
Call Today for Pressure
Washing in Royal Palm Beach, FL!
From the smallest to the finest of dirt and stains, cleaning your home is a massive drag. That's not putting it lightly, either. Getting rid of the toughest stains can be a back-ache-inducing pain-in-the-arse, and it requires using the right cleaning products, getting the right solution to work on specific stains, or having the time to wait for them to vanish over time.
And then, when you have finally got your home looking fresh, there are always those spots that just won't disappear no matter what you throw at them – even if you tried scrubbing them away for hours on end.
The experts from Power Clean Pressure Cleaning handle all manner of cleaning services, from exterior power washing to roof restoration and everything in between, so you never have to worry about those stubborn stains or getting a quote from multiple cleaners who couldn't deliver. One phone call is all it takes to cover your home with a sparkling finish.
Looking for a pressure cleaning service in Royal Palm Beach? Let us outperform your expectations. Call Power Clean Pressure Cleaning today and get a free quote on your pressure washing services in Royal Palm Beach. We last longer, do better, and clean better than any other pressure-cleaning company in Royal Palm Beach!