Powerful Results Guaranteed!
Roof Cleaning Royal Palm Beach FL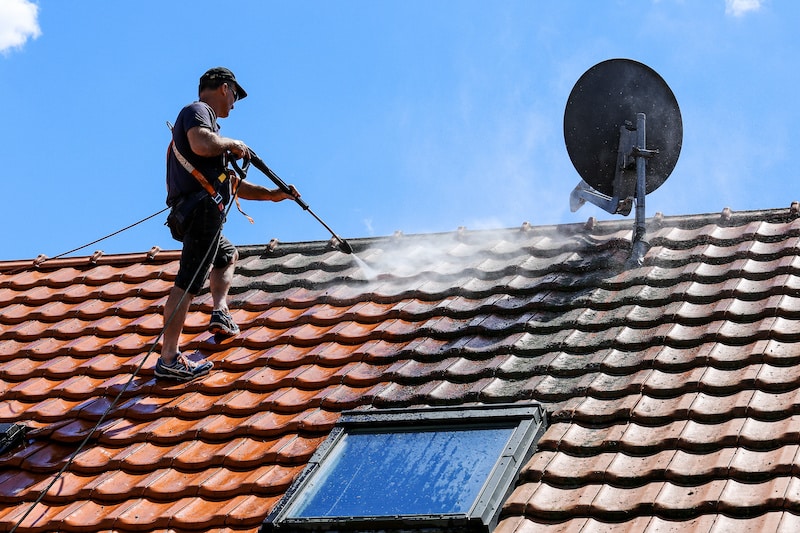 Top-Rated Roof
Cleaning in Royal Palm Beach
Roofs that contain dirt and debris will degrade more quickly and are more likely to attract moisture, causing mold and mildew. Over time, this could also lead to leaks, which can cause expensive damage to your home or office.
Hire Power Clean Pressure Cleaning roof cleaning services in Royal Palm Beach, FL, and live worry-free. Our high-quality service makes us the best option for your roof cleaning needs. Our roof cleaning services are available to homes and businesses surrounding Royal Palm Beach, FL.
Roofs comprise thousands of individual tiles and are high off the ground. This means a good cleaning can be impossible, even for experienced cleaners. As a result, dirty roofs are impacting aesthetics, health, and value – all of which underlines the importance of hiring the best cleaning team.
Our customers in Royal Palm Beach know that our cleaning system saves them time and money. Our proprietary process is specifically designed to remove any dirt build-up on the roof – saving you money in insurance claims or reputational damage that poor aesthetics can cause.
Our roof cleaning services are affordable and effective and performed by some of the best-trained professionals in the industry. We pride ourselves in offering our customers 100% satisfaction on every job we perform.
Every year, when you look up at your neighborhood's roofs in Royal Palm Beach, you can see what happens to those that haven't been professionally cleaned in a while. Gutters are cracked, mold is growing on the shingles, moss is collecting around the downspouts, and it looks so bad.
If you have inspected your roof lately and found that disaster is looming over your head, don't panic! The Power Clean Pressure Cleaning professionals can handle all the hard stuff for you.
By contacting Power Cleaning, you can avoid the hard work involved in pressure washing services and get everything done on your schedule–without breaking a sweat.
Searching for Royal
Palm Beach Roof Cleaning Near Me?
Roofs covered in mold or mildew can be an eyesore to your property, but do you know where to begin to clean them? When it comes to mold and mildew, many factors can cause a roof problem. Whether it is excessive rain, frequent temperature changes, hurricanes and tropical storms, improper ventilation, or even tree debris, a roof may become damaged once exposed over a long period.
Maintaining a healthy roof does not have to be a stressful chore. The experts at Power Clean Pressure Cleaning are here to help. One visit from our certified cleaners will give you the relief you need from this unpleasant task.
Our Power Roof Cleaning services are thorough. We use a professional hose-mounted powered cleaning machine on ladders to clean the roof without taking apart your entire home. This is valuable time in the middle of a busy day that you will appreciate more than anything else – aside from less frequent roof cleaning chores in the future.
Calling all homeowners in Royal Palm Beach, FL! Power Clean can provide you with the quality, professional, and experienced local service you're looking for. Our experience shows in everything we do, from our proven process to our expert and reputable staff.
We clean sloped roofs how they should be cleaned with no hidden costs or shortcuts like low-grade detergents and neglecting the middle and valley areas. And we do it all with a smile! Our friendly team will ensure you're happy with our service before you pay us a dime.
Thanks to our team, we have provided efficient roof-cleaning services for residential and commercial customers in Royal Palm Beach for years. We offer all-around roof cleaning solutions to ensure that your roof doesn't get ruined because of neglect or issues with the weather.
Royal Palm Beach is known for its strong sense of community and family-friendly atmosphere. The village hosts various events, such as the Royal Palm Beach Seafood Festival, the Royal Palm Beach Green Market and Bazaar, and the Winterfest Holiday Parade.
Preparing for any event? Then you need your home to look appropriate. Power Clean Pressure Cleaning is right around the corner, and we offer our services for affordable prices. In just a couple of hours, you can have your whole roof cleaned, power-washed, and looking like new!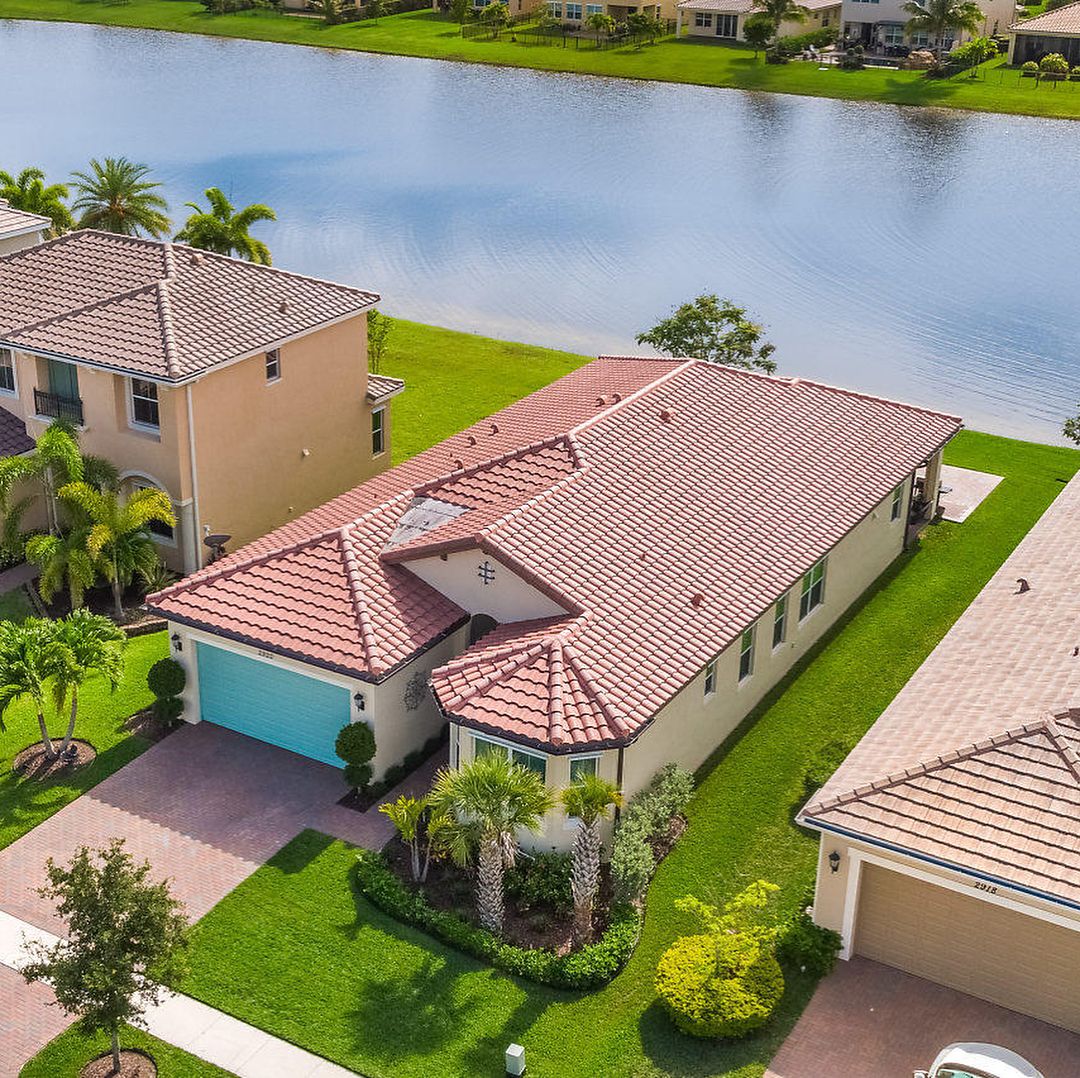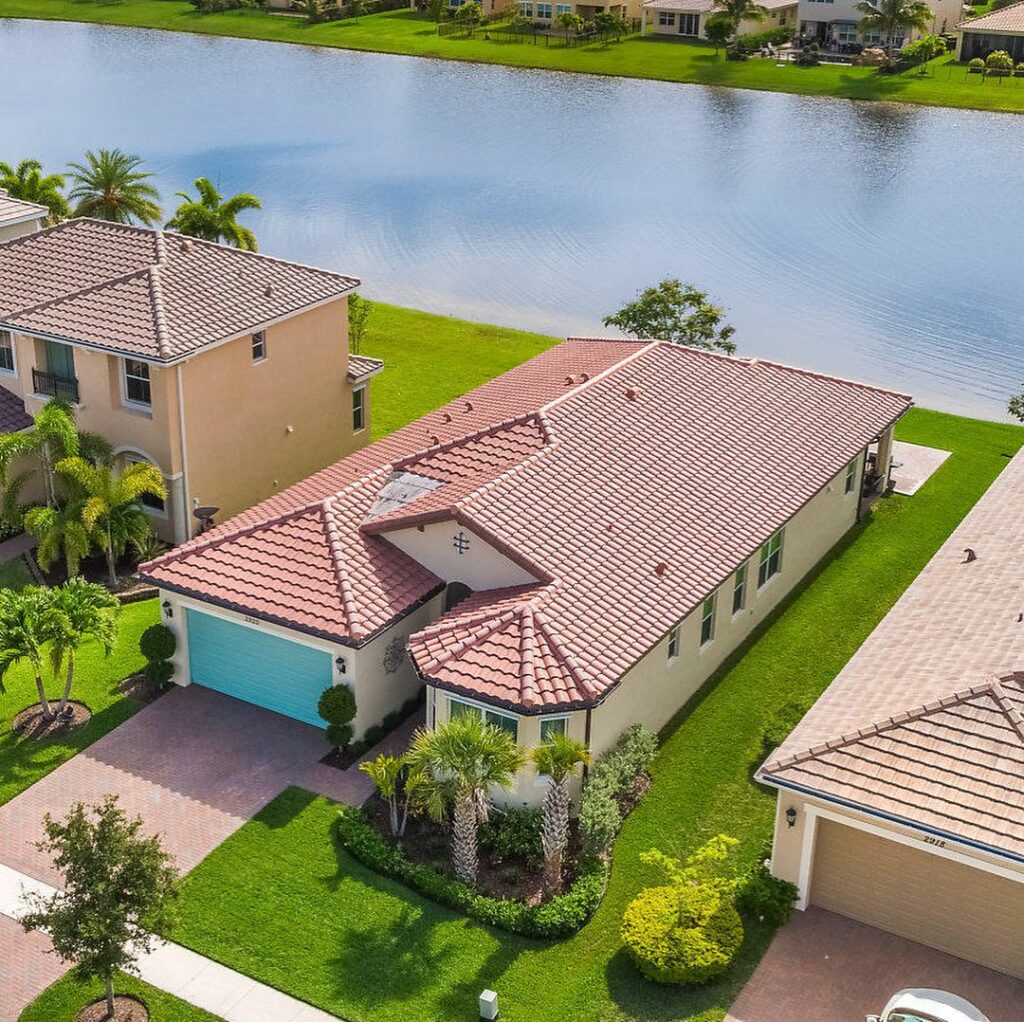 Powerful Results Guaranteed!
Expert Roof Washing Royal Palm Beach FL Residents Trust
It is our job to earn your business and work with your budget.
Up to...
***First Time Clients Only!

Just Click "Get A Quote!"
Call Today for Roof
Washing in Royal Palm Beach, FL!
We have developed a safe, affordable water removal system that will keep your house in Royal Palm Beach looking great. We are different from other companies because we focus on customer satisfaction. We offer our certified technician resources directly to you at better prices while providing the same results our competition provides.
We feel your pressure! You have a building exterior that requires regular cleaning. It's an important part of making full use of your property. But you can't be expected to get up on that roof to do it yourself, can you?
Roofs, while they can beautify the exterior of a home, are the foundation and one of the most important aspects of a house. Without a roof, a house is just four walls with windows, and no one wants to live in that if they can help it.
Proper roof maintenance and cleaning are often ignored or neglected by those who have more basic needs to tend to. This can lead to several unfortunate outcomes, such as the growth of mold and mildew, which can result in serious structural damage for a home or business owner.
We have been experts in roof washing in Royal Palm Beach, FL, for decades. Our crew of experts from Power Clean Pressure Cleaning is here to bring back that gleaming, bright shine on all sorts of common surfaces like stucco, tile, and rubber roofs. And we pride ourselves in being able to offer fast services without fail.
Living in Royal Palm Beach, FL, means beautiful gardens, manicured lawns, and homes. However, as time goes on and as more and more homes are built, this becomes a bigger and bigger challenge to maintain them.
Roof cleaning can be a messy, expensive, and time-consuming task. Worst of all, you may be lulled into a false sense of security – incorrectly assuming your roof is secure and no longer at risk of damage or decay.
It leaves you with a choice: do you either pay for professional pressure washing services regularly or do you continue to live with the mess and dangers gradually snaking their way closer to your home? For the best quality roof washing services on your home or office's exterior walls and roofs, call Royal Palm Beach's number one source – Power Clean Pressure Cleaning.