Powerful Results Guaranteed!
Commercial Pressure Washing Wellington FL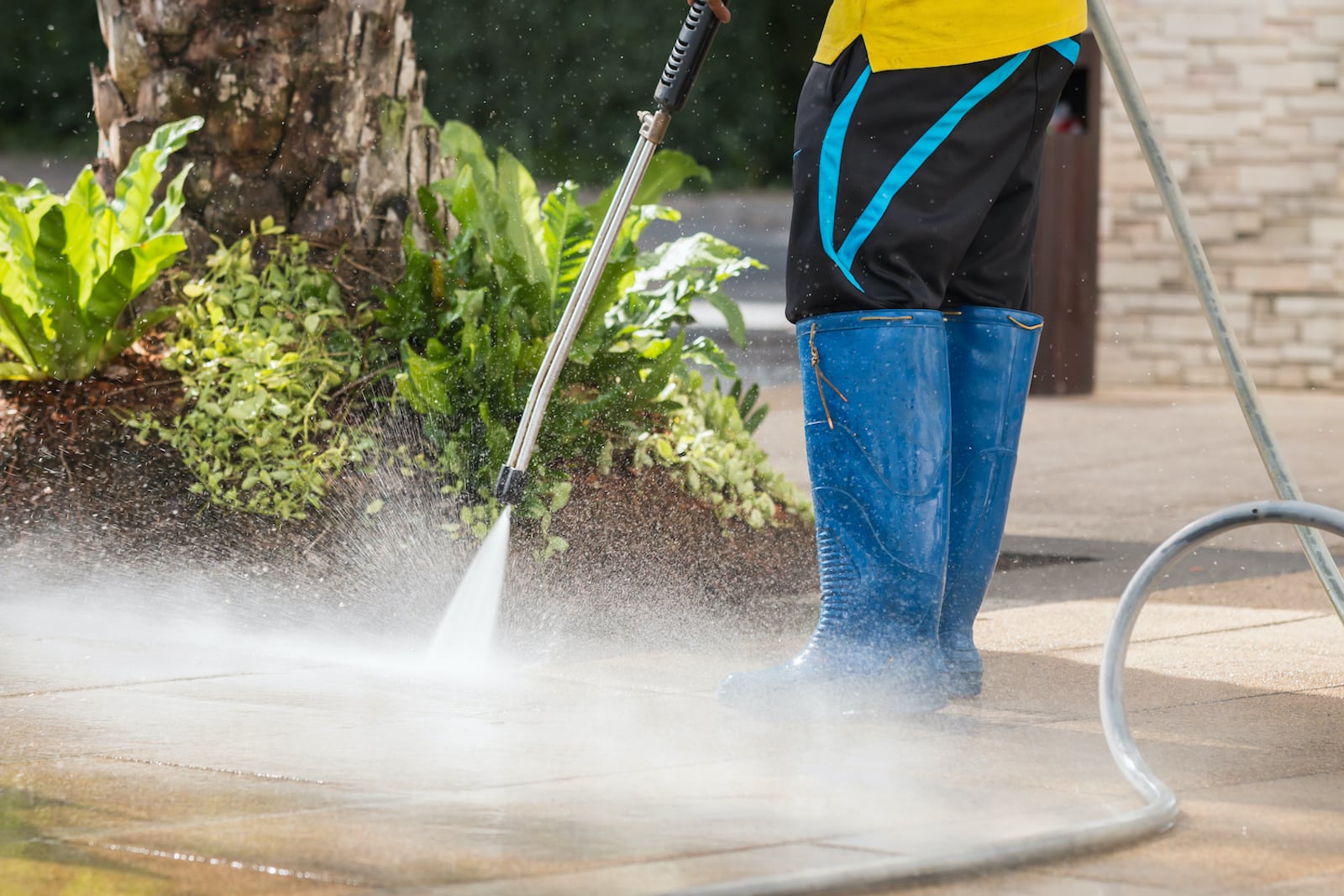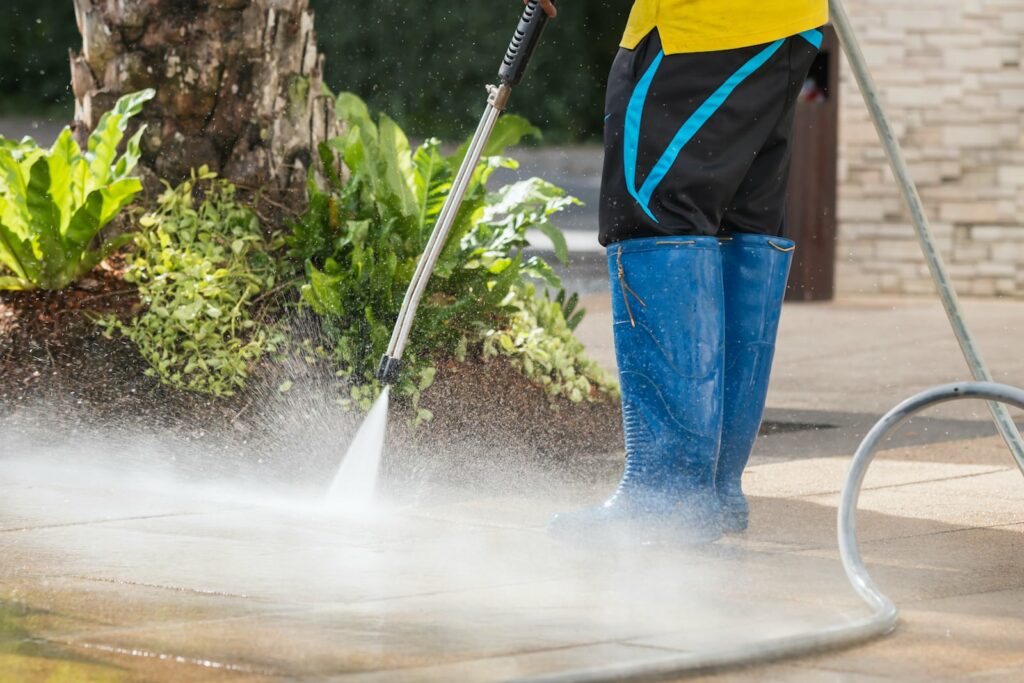 Top-Rated Commercial
Pressure Washing in Wellington
 As a business owner, your commercial property is your main currency. Since cleaning commercial buildings is more tedious than residential properties, business owners tend to get discouraged. To say it can be overwhelming doesn't quite cut it. So where does that leave you?
You need your business/ work space in the best conditions possible. This is vital because you will likely have repeat customers if your business environment is always appealing. Thus, if cleaning yourself is a major hassle, what other option is there?
Power Clean Pressure Cleaning, we are the leading cleaning company in Florida. Our services cut across commercial and residential needs. So we can get the job done if you need your paver sealed and your roof or patio pressure washed.
Here's the deal: What you keep clean lasts. It's that simple. Commercial properties are prone to heavy contamination. You have to worry about constant traffic, corrosive pollutants, and graffiti stains, to mention but a few.
If you own a refill station, you must also worry about grease stains on your concrete and cars tracking in dirt from all parts of Florida.
If your business is in Wellington, FL, you're in the right place! Pressure washing is a one-way ticket to restoring your commercial property's appeal. However, in between attending to customers and taking care of affairs at home, you don't have the time. Consequently, hiring a top-rated company is the safest option.
We must point out that commercial pressure washing is broad. It involves more than targeting high-pressured water on the needed surface. Take a look at what our commercial pressure washing covers:
Parking Lot Cleaning: Who doesn't like the feel of a sparkling parking lot? Keeping your parking lot clean helps eliminate the risk of slip hazards. Also, if your parking lot is designed with concrete, not cleaning can cause damage to the concrete. This is because concrete is a porous material; it easily absorbs all kinds of stains.
Sidewalk and Walkway cleaning: Dirty sidewalks and walkways is an eyesore to customers. It gets worse because stains on walkways/sidewalks are usually stubborn. We use tested pressure-washing techniques to remove all stains and restore the original appeal.
Dumpster Pad Cleaning: Ugh; The smell of dumpster pads when they are dirty. Not only is it unpleasant, but it can also attract pests like rodents. Let's just say you don't want to add rodents to the list of your worries. We use tailored cleaning solutions and equipment to clean and disinfect your dumpster pads.
Graffiti removal: What's really frustrating about graffiti is that you can damage the underlying surface in the process of washing it off. Nonetheless, you can be sure our experts will do so meticulously.
Searching for
Commercial Roof Cleaning Near Me?
Commercial pressure washing can be a lot to handle. Fortunately, we have more than 25 years of experience under our belt. Hence, we know all the possible ups and downs of commercial cleaning. Not only do we know what to do, we know when best to do them—ensuring you get unmatched value for your money.
Further, Homeowners Associations must have experienced hands on their side. As a member of a Homeowners Association, you're charged with keeping areas shared by a community. Like washing commercial properties, this can be overwhelming too. However, with our best-in-class equipment, we can make HOA pressure washing a walk in the park for you.
Ultimately, you can count on Power Clean whether you need your business property or HOA areas cleaned to perfection.
Commercial roofs are designed differently—designed to be low-sloped or flat-surfaced. Their peculiar designs make them susceptible to any of these:
Damage from accumulated debris and dirt.
Energy irregularities due to blocking of reflective roof properties by Algae/mold.
Pools of standing water that degrades the roof material over time.
Now, whether you want to take the DIY route or you wish to hire professionals, it is clear that routine inspection and cleaning are important. Your roof is your commercial property's greatest asset—and shouldn't be treated any less.
Let us know if you need commercial roof cleaning services near you.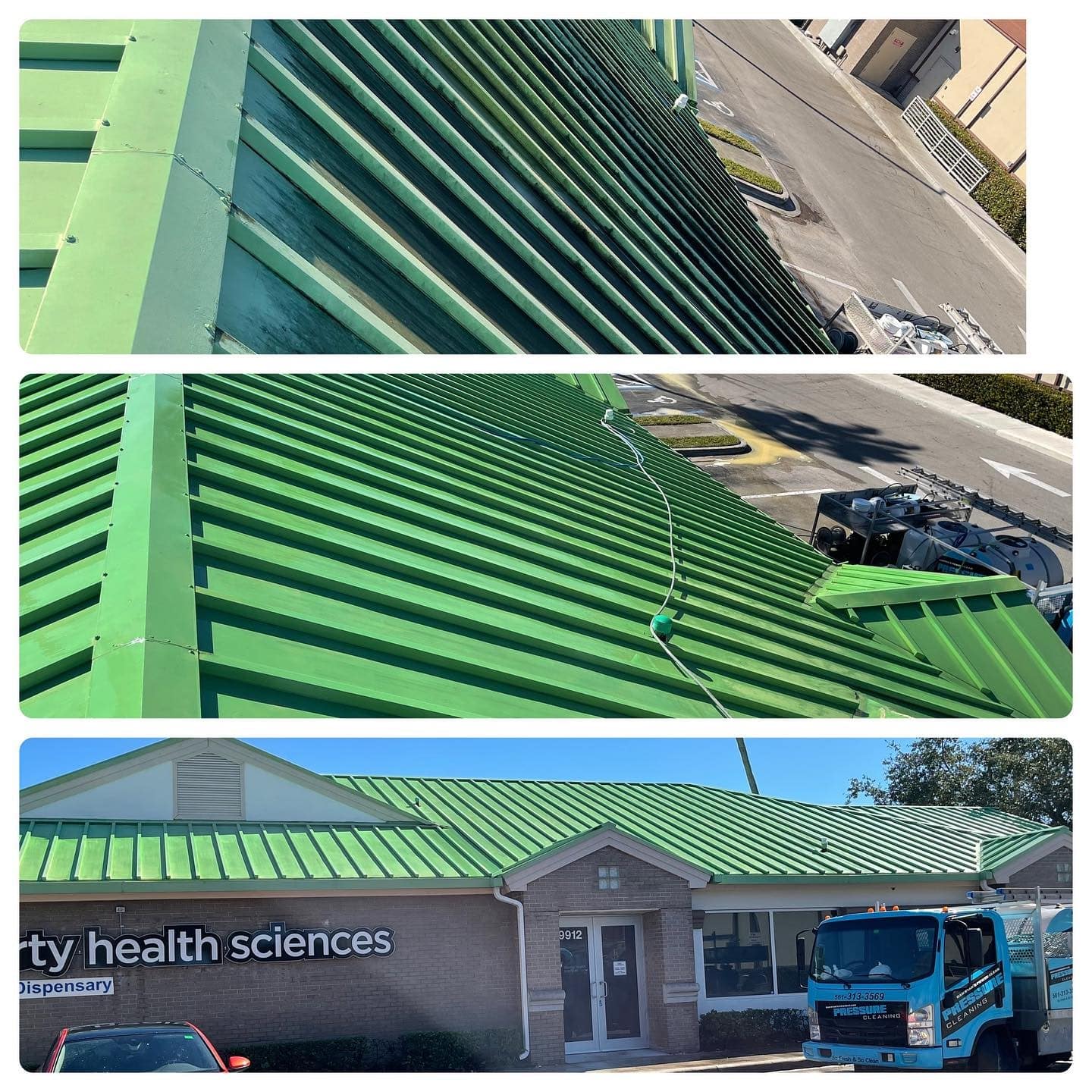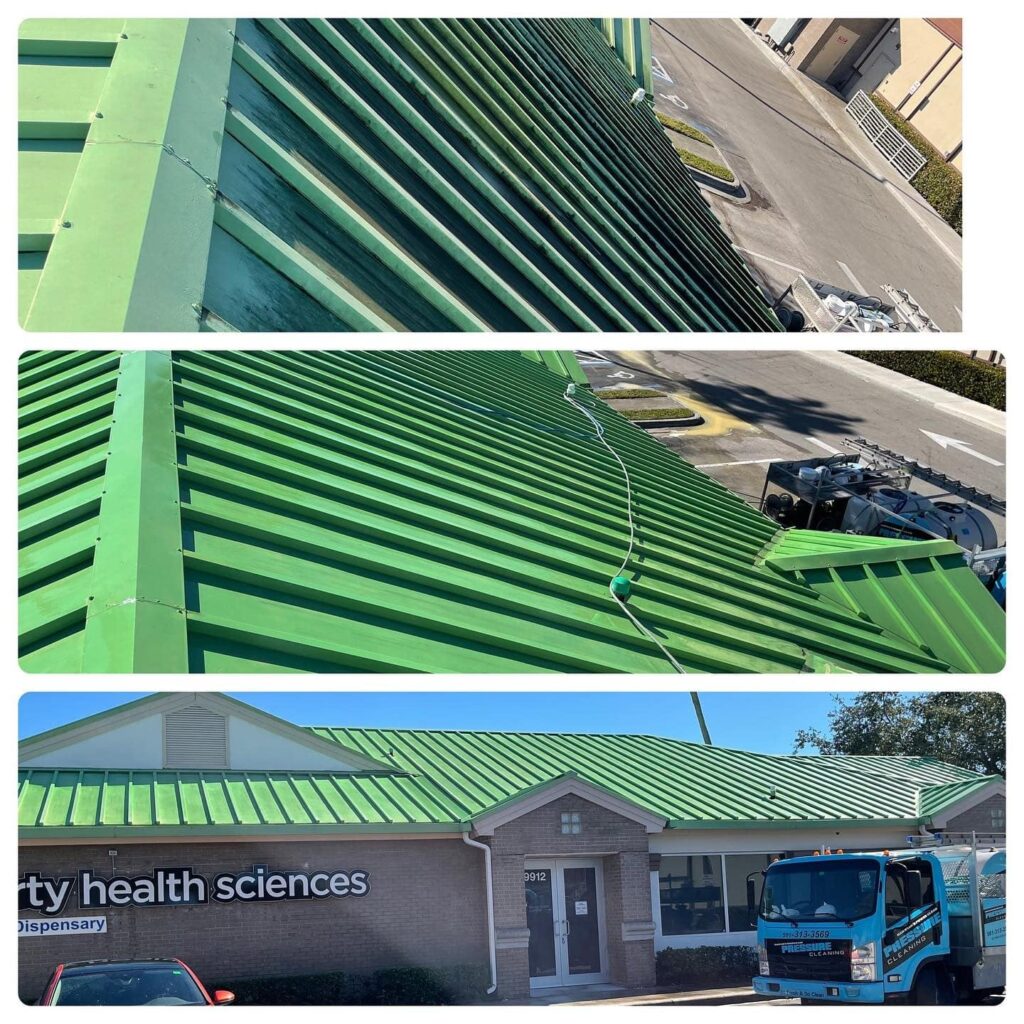 Powerful Results Guaranteed!
Expert Commercial Roof Cleaning Wellington FL Residents Trust
It is our job to earn your business and work with your budget.
Up to...
***First Time Clients Only!

Just Click "Get A Quote!"
Call Today for HOA
Pressure Washing in Wellington, FL!
There's a lot that can be said about the feeling of seeing a roof that's clean from any viewpoint. This is a feeling we can guarantee for you and your clients.
Wellington is one of Florida's largest towns. This translates to high customer inflow to businesses in the region. Thus, part of staying ahead of the competition is ensuring that your business premises are constantly spotless—from the roof to the driveway. We are professionals you can trust to get this done.
Being part of any HOA in Wellington, FL is an immense responsibility. How much you can get done is important to protect your integrity. Schedule your HOA pressure washing now and save 10%!