Powerful Results Guaranteed!
Roof Cleaning Wellington FL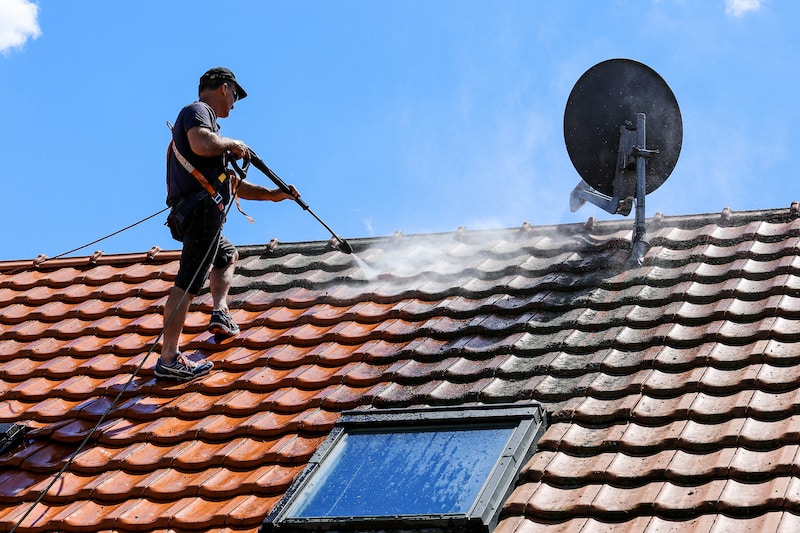 Top-Rated Roof
Cleaning in Wellington
No building is complete without a properly installed roof. Notwithstanding, homeowners tend to skip an important part of house maintenance; roof cleaning.
This happens for many reasons, but all that has changed now that Power Clean has set up shop in your town! This means that moving forward, you can take roof cleaning off your plate; we'd take care of that. You can rest assured that our services are cost-effective, and we deliver nothing short of excellence.
The location of your roof makes it highly susceptible to attacks from pollutants—organic and inorganic. The hard truth is that your 30-50 years roof warranty can only be possible if the roof is constantly well taken care of. As a homeowner, we understand that you place unparalleled value on your property, and we can help you preserve that.
Roof Cleaning in Wellington, FL, is particularly important because of Florida's typical climate. The extremely warm weather makes it easier for roof pollutants to thrive. They eat away at your roof shingles, causing them to lose structural integrity. In the long run, the consequence can be anything from roof leaks, overheating, major repairs, or outright replacement.
If you are wondering, let's quickly walk you through contaminants that can harm your roof.
Algae. Do you know those black streaks on your roof? They are blue-green algae. These living organisms cause discoloration of your roof. But their harmful effects are felt more in the long run. Algae feed off limestone in your roof shingles, causing temperature irregularities and loss of structural integrity over time.
Mold. Mold is typically a result of algae attacks. It similarly causes harm like algae. You should know that their harmful effects happen in the long run. But that doesn't mean you should fold your arms and wait until the damage is done; roof washing can nip it in the bud.
Moss and mildew. These contaminants are a result of increased moisture on your roof. And that happens when algae or mold growth is left unchecked.
Since your roof is an entry point to your home, it must always be in prime condition. We are committed to keeping households and properties safe with a sturdy roof.
Searching for
Wellington Roof Cleaning Near Me?
Being a cleaning company with 25+ years of experience helps us understand what our customers need better than anyone else. It has also helped us maintain a structure of trust. If there's anything we know, it's that you're the heart and soul of our business.
As such, we take customer service as seriously as the job itself. From scheduling an appointment to the day we come to clean, we ensure every step is seamless. Power Clean is the roof cleaning company you can depend on.
Roof cleaning services in Wellington, FL, have never been better. We are positive that if it's competent and friendly professionals you're looking for, Power Cleaning is the one.
Now, a key issue with roof cleaning has always revolved around pressure. We've encountered homeowners who believe that unless pressure is applied, their roofs won't be clean enough. Likewise, others believe that pressure washing their roof is a surefire way to cause damage.
So which is better? Pressure or soft washing? From experience, there's no hard and fast rule to tell until we inspect your roof ourselves. That is why we take inspection seriously.
Moreover, inspection is important because no two roofs are designed the same. Yours could be made of ceramic shingles, while others could be designed with aluminum or concrete. Also, no two roofs have the same levels of algae/mold/moss infestation. Hence, we first inspect whether mild, zero, or high pressure should be used.
We are better positioned to give your roof the care it deserves. Please don't spend any more time looking for the right roof cleaning company near you; contact us immediately!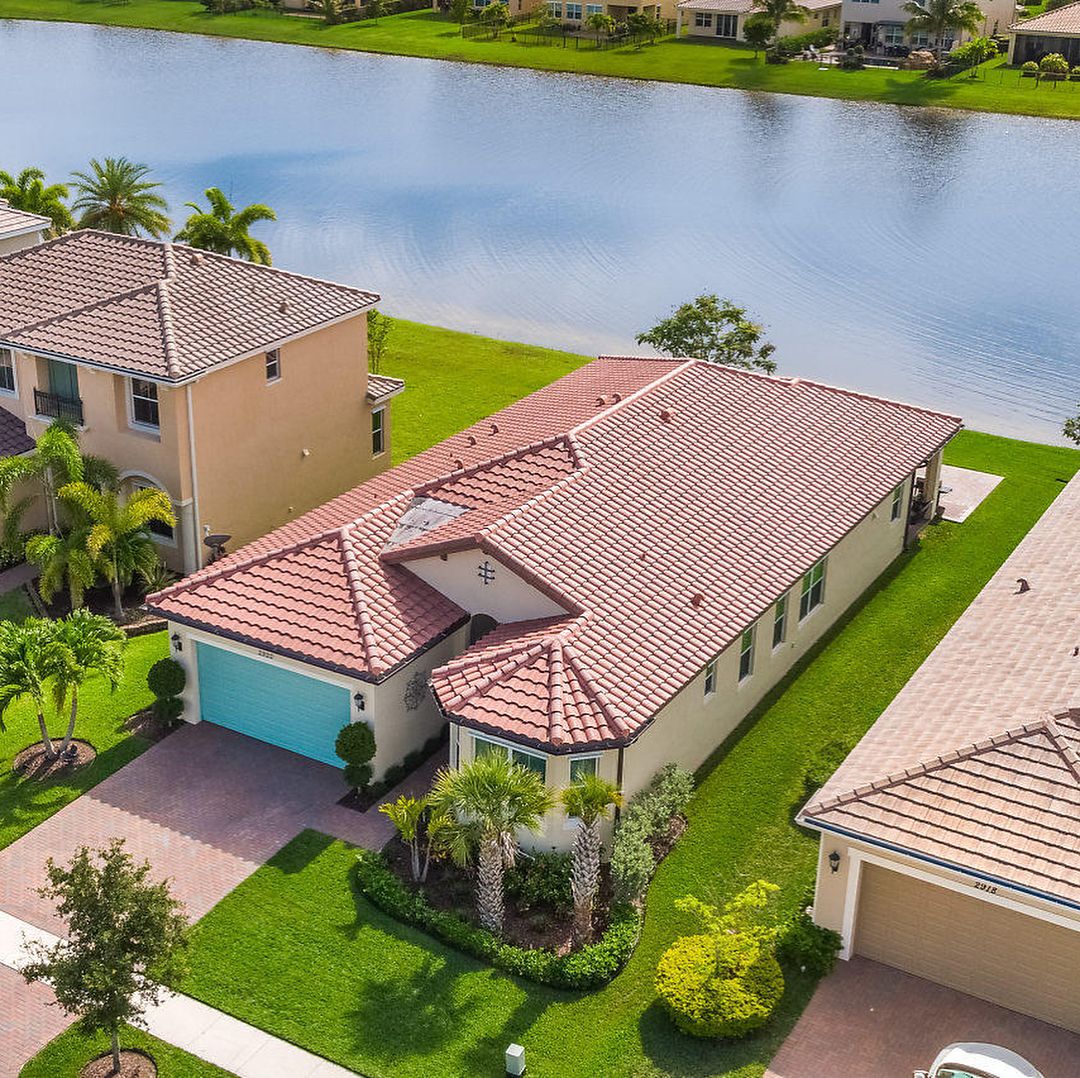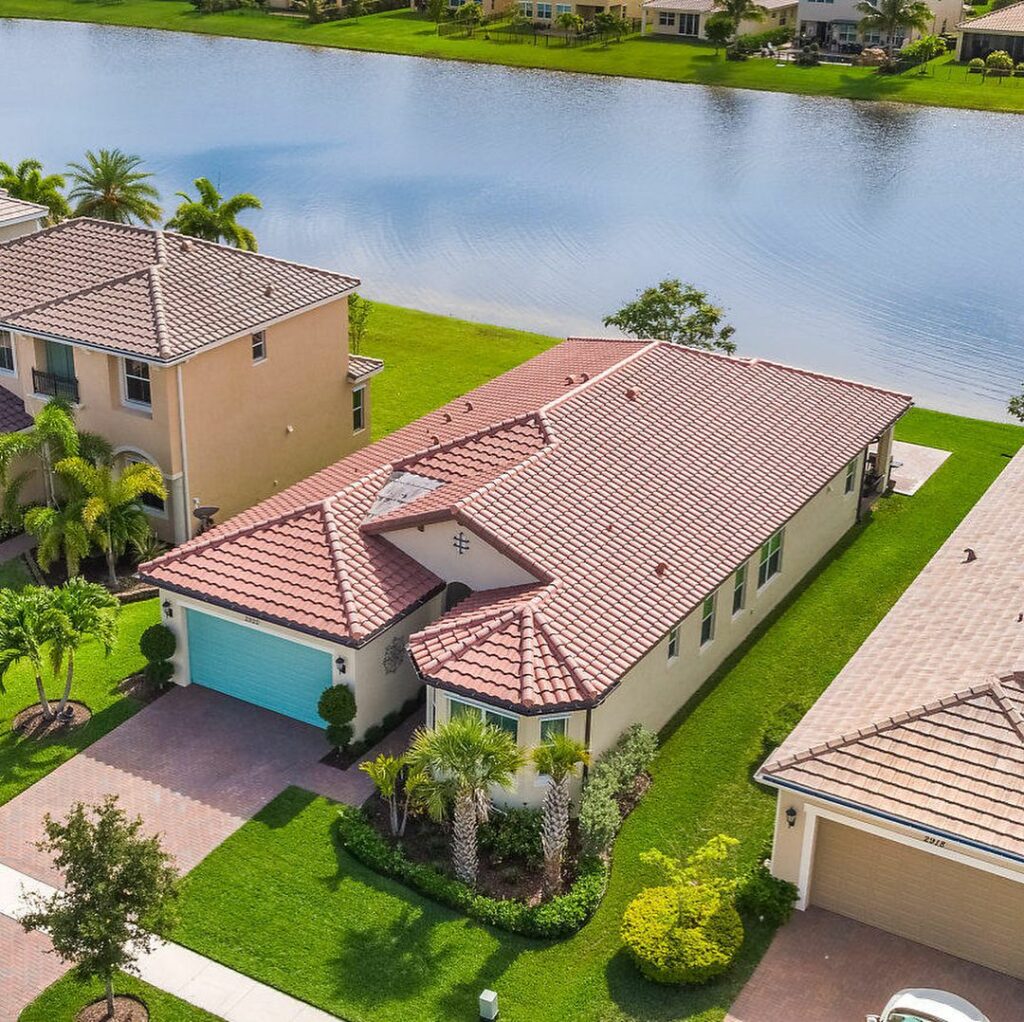 Powerful Results Guaranteed!
Expert Roof Washing Wellington FL Residents Trust
It is our job to earn your business and work with your budget.
Up to...
***First Time Clients Only!

Just Click "Get A Quote!"
Call Today for Roof
Washing in Wellington, FL!
We know that you have several roof cleaning companies to choose from. So why us instead?
We are friendly professionals.
We have over 25 years of experience
We give you the best value for every cent on the dollar.
Our team is fully insured and licensed.
As with all villages in Florida, Wellington is always buzzing with activities. Located in Palm Bay county,  Wellington is regarded as one of Florida's best places to live.
Your roof is the reason you can enjoy life indoors; through heavy rains, snow, and raging sunlight. To protect your roof, call the number on your screen now!